What You Should Know About Dollar Tree's $1 Steaks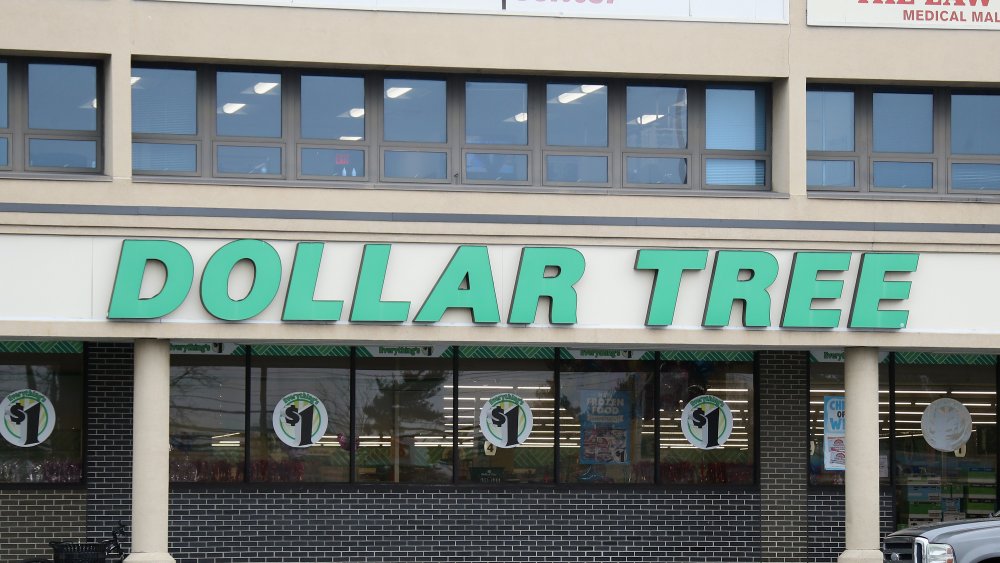 Bruce Bennett/Getty Images
Dollar Tree can be a great one-stop shop for little things you need around the house from pencils to potholders, and the best thing about this chain is that unlike other "dollar stores," everything inside really does cost only a dollar. Even the steaks. Yes, we said steaks, as in ribeye steaks you might pair with potatoes on a cool autumnal night. But is it crazy to buy meat at Dollar Tree? Here's what you need to know.
First and foremost, you're probably wondering where on earth the meat comes from if it ends up at a Dollar Tree to be sold for a buck. Actually, the meat, which comes individually packaged, is supplied by the brand Stampede, which is also sold in other major retailers, but in larger portions. The brand describes itself this way on its website: "Our customers include leading restaurants, top retailers, club stores, leading food service distributors, home delivery customers, military channels and other emerging segments...We create seasoned and prepared value-added meats, portion cuts and fully cooked beef, chicken, turkey and pork."
So, not exactly mystery meat, however vague Stampede's claim of being "an innovative protein solutions company" might initially sound. Plus, before packaging, the steaks are marinated in a "brine" to add flavor, so when they hit your plate, you aren't just getting a slab of cheap meat you have to find a way to dress up (via ABC13).
How Dollar Tree's $1 steaks actually taste
So, now that we know the steaks are actually steaks, made from 100% real beef, how does a $1 steak actually taste? ABC13 did a taste test, and they say the first thing they noticed was that the ribeyes, at 3.5 ounces, were very thin and got even thinner on the grill. However, they also point out that that could be a positive thing for someone looking to exercise portion control or for those cooking for just one or two people. "I live alone so this is perfect. You can make a meal with two little packs, a dollar each," one taste tester told the news station.
The general consensus of the tasters was that overall, the steaks were a little chewy, but not bad for $1. "I'm very shocked. It's better than I thought it would be, absolutely," one tester said. Another person suggested the thin slices of meat may actually be better utilized in fajitas or similar recipes, since they were flavorful but thin and a bit chewy. In response, the channel had reporter Chauncy Glover try a fajita made with the Dollar Tree ribeye on live TV. His response? "My mom taught me if you can't say anything nice, don't say anything at all," he said. But then he went back for seconds.