Cindy McCain's Presidential Endorsement Is Causing Quite A Stir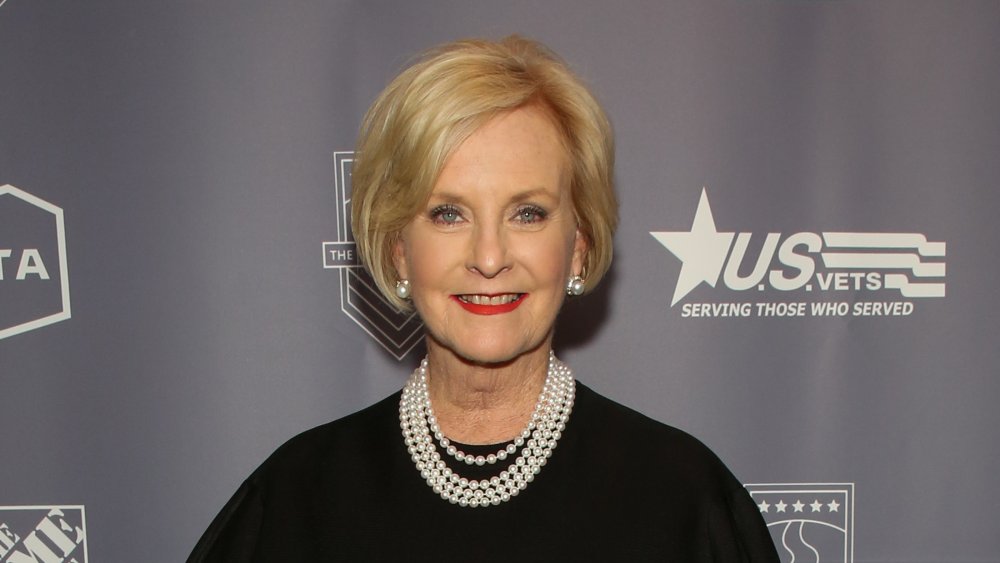 Paul Archuleta/Getty Images
She is a prominent member of the GOP and the widow of a former Republican standard-bearer. The presence of Cindy McCain, widow of the late Senator John McCain, was felt, if not seen, during the Democratic National Convention when she voiced a video talking about the lifelong friendship that her late husband shared with Democratic presidential candidate Joe Biden (via CNN). Though her appearance as part of the DNC turned a few heads, there was no official endorsement given.
Today, though, McCain has taken the step to endorse Biden's candidacy for president, saying in a series of tweets: "My husband John lived by a code: country first. We are Republicans, yes, but Americans foremost. There's only one candidate in this race who stands up for our values as a nation, and that is @JoeBiden." She continued, "Joe and I don't always agree on the issues, and I know he and John certainly had some passionate arguments, but he is a good and honest man. He will lead us with dignity. He will be a commander in chief that the finest fighting force in the history of the world can depend on, because he knows what it is like to send a child off to fight."
Biden's reply to the endorsement was warm, recognizing the importance of what McCain had offered. "Cindy — I'm deeply honored to have your support and your friendship. This election is bigger than any one political party. It requires all of us to come together as one America to restore the soul of the nation. Together, we'll get it done," he tweeted in response.
Cindy McCain's endorsement for Joe Biden attracted both criticism and support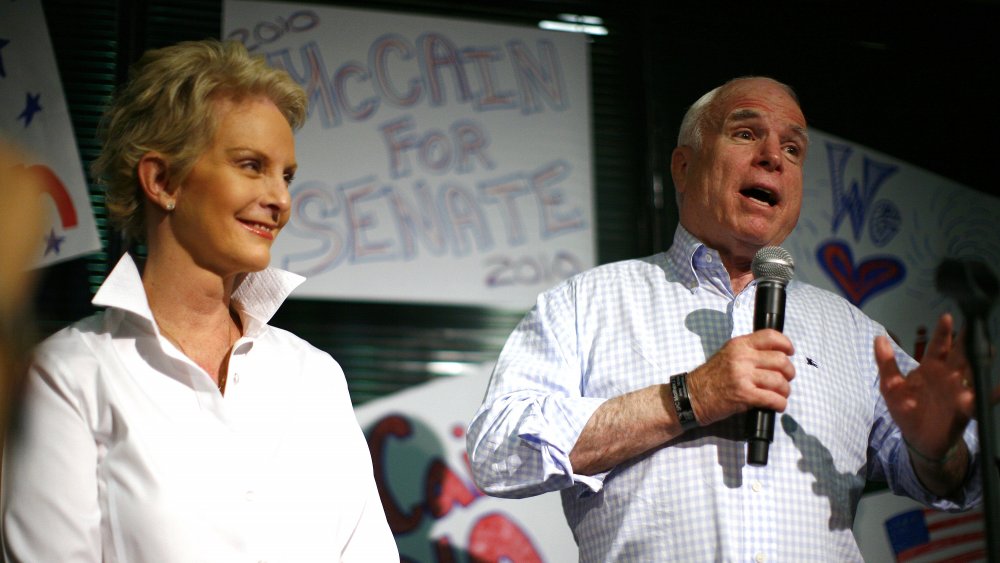 Eric Thayer/Getty Images
In a highly charged election like this one, we can expect Cindy McCain's endorsement to act as a lightning rod for both criticism and support, and it did just that. While her post gained more than 350,000 likes on Twitter, there were plenty that went on McCain's feed to troll her for her decision. One tweeted: "I am sorry for your loss and I know President Trump and John didn't get along: so I am just marking you and your family up as spiteful on this one." Another one called her beliefs into question, saying: "I'm sorry to hear you say that. I thought you believed in God, babies lives, lower taxes, Law&Order and Constitutional judges..? If you do, Ma'am, you need to change your endorsement. Thx for listening." A third accused the war veteran's widow inexplicably of "being on drugs."
Alongside the rage, there was support. "Thank you Ma'am. As a Military Mom of two who serve in the Air Force, I applaud you, for choosing our Nation over this Authoritarian Regime. It's the right choice. Be well," tweeted one. "You are an American hero. We desperately miss your husband. Thank you," another woman tweeted. One user said: "Thank you. I campaigned for your husband, John McCain, in the 2000 election cycle. I wholeheartedly agree. @JoeBiden all the way."
Cindy McCain has said hearing the president ridicule members of the military made her "more and more" frustrated with him. "The most important thing that moved me a great deal was talking about troops' being 'losers,'" McCain said (via The New York Times).