The Truth About Jane Fonda And Lily Tomlin's Friendship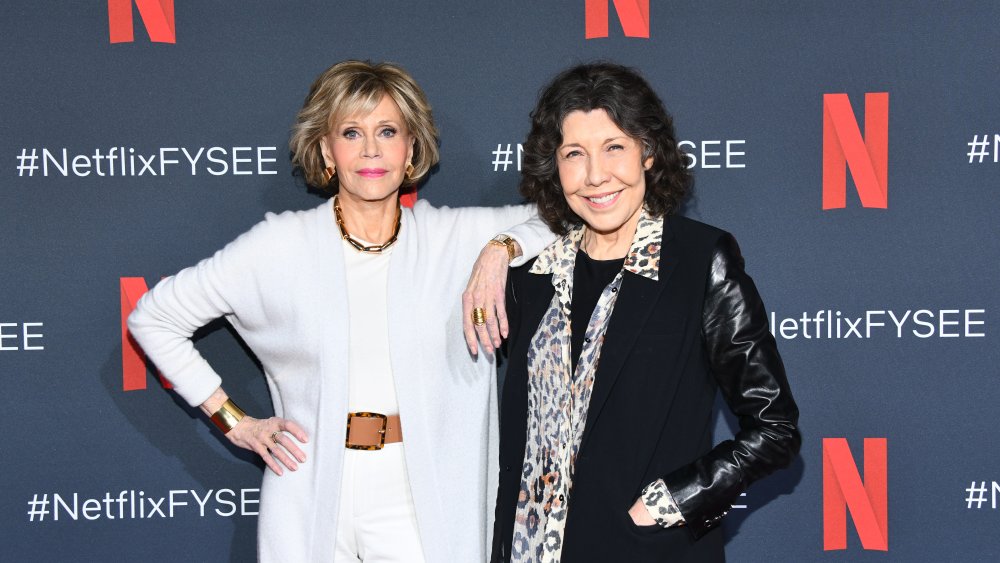 Araya Diaz/Getty Images
Fans of Netflix's Grace and Frankie may be surprised to learn that the two leading ladies, Jane Fonda and Lily Tomlin, have a real-life friendship that spans decades. It started around the time they starred in 9 to 5 alongside the legendary Dolly Parton, all the way back in 1980 (via IMDb).
"I met her when she came backstage when I was doing Appearing Nightly at the Ahmanson Theatre in L.A.," Tomlin revealed to The Washington Post. "Next thing I knew, she asked me to be in 9 to 5. We've been friends ever since," she continued. 
Though the two were from completely different worlds, they just clicked. "When you and I and Dolly made Nine to Five, we laughed so much; we found we had so much in common," Tomlin has said (via Town & Country). "Here she is, like Hollywood royalty; I'm like a tough kid from Detroit; she's a Southern kid from a poor town in Tennessee. And we found that we were so in sync as women." 
Jane Fonda and Lily Tomlin's on-screen chemistry is unbeatable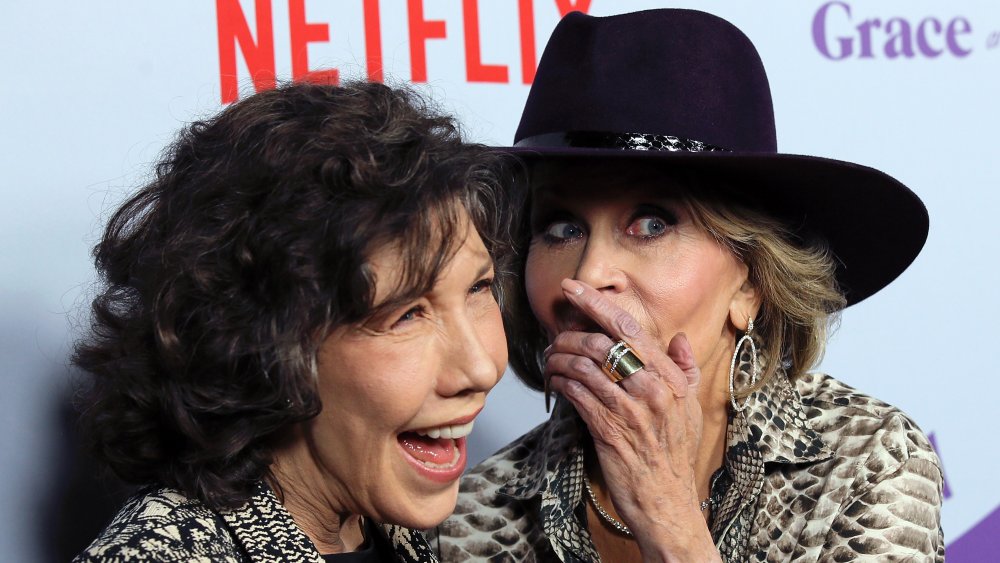 David Livingston/Getty Images
It seems the feeling is mutual between the two legendary actors. "I am fascinated by her," Fonda gushed in reference to Tomlin on Jimmy Kimmel's show. "I have loved her since the moment I saw her."
The pair's friendship is so strong, in fact, that they've even done a TED Talk about female friendship. They are also regularly seen arm in arm on the red carpet and side by side at protesting climate change. So you can imagine their excitement when they were both approached for Grace and Frankie. 
And it's paid off for the casting directors, too — their chemistry on-screen is unbeatable. "People say we have a lot of chemistry," Tomlin told Oprah.com. "That's because you can sense that Jane and I have been friends for so long," she continued, "We have a soft spot for each other."