Why Meghan And Harry Are Being Criticized For Their Latest Video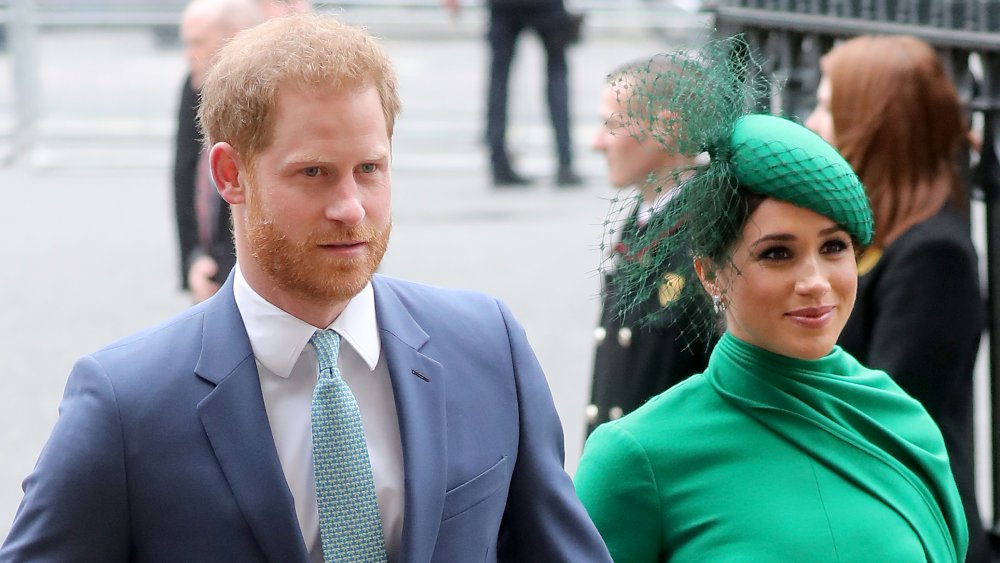 Chris Jackson/Getty Images
Meghan Markle and Prince Harry are encouraging people to vote in a new video, but not everyone is happy about it. A royal insider told The Times that the couple "crossed a line" with their speech, which was released on voter registration day by Time as part of Time 100, the publication's list of the 100 most influential people in the world.
In the video, Meghan and Harry talked about the importance of voting. "Every four years we are told the same thing, that this is the most important election of our lifetime," said Meghan. "But this one is. When we vote, our values are put into action and our voices are heard. Your voice is a reminder that you matter, because you do and you deserve to be heard."
While Prince Harry is not an American citizen and isn't eligible to vote, he also spoke about the importance of voting. "When the bad outweighs the good, for many, whether we realize it or not, it erodes our ability to have compassion and our ability to put ourself in someone else's shoes," he said. "Because when one person buys into negativity online, the effects are felt exponentially. It's time to not only reflect, but act."
Many people don't think that Prince Harry and Meghan Markle should be discussing politics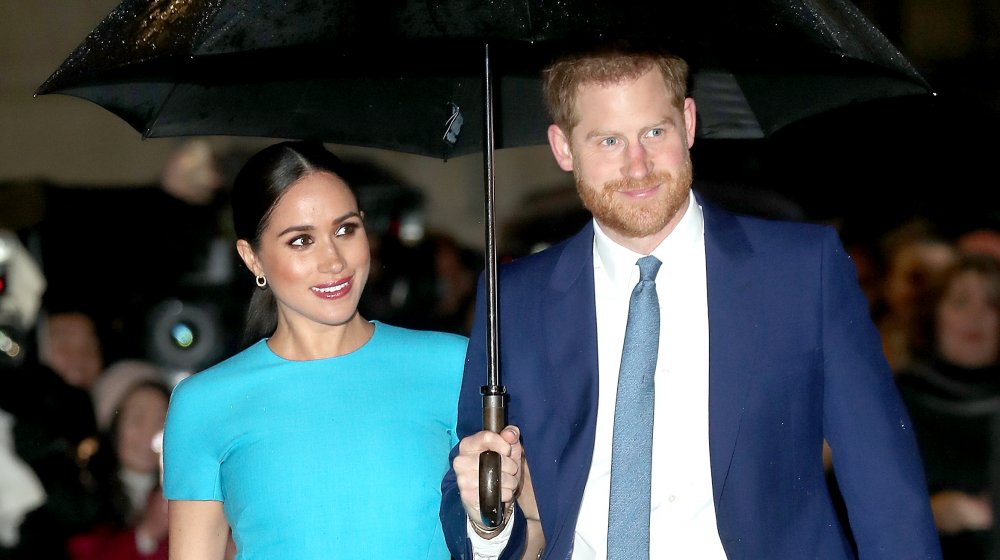 Chris Jackson/Getty Images
Prince Harry continued, "As we approach this November, it's vital that we reject hate speech, misinformation and online negativity."
Traditionally, the royal family does not weigh in on such matters, and refrain from voting in elections (per Newsweek). While they are technically allowed to vote, the official royal website notes that Queen Elizabeth "has to remain strictly neutral with respect to political matters," a policy also followed by her family.
This break from tradition has some people up in arms, even though the Duke and Duchess of Sussex now live in California and are not senior royals. "You can understand Meghan getting involved as an American citizen, although she is now a member of the British royal family," royal expert Joe Little told The Times (via The Guardian). "But I think people will struggle a lot more with Prince Harry because as a prince of the blood it's not seen as the done thing to talk about politics, be it British or American."