This Is How To Hide Gray Hair Without Dying It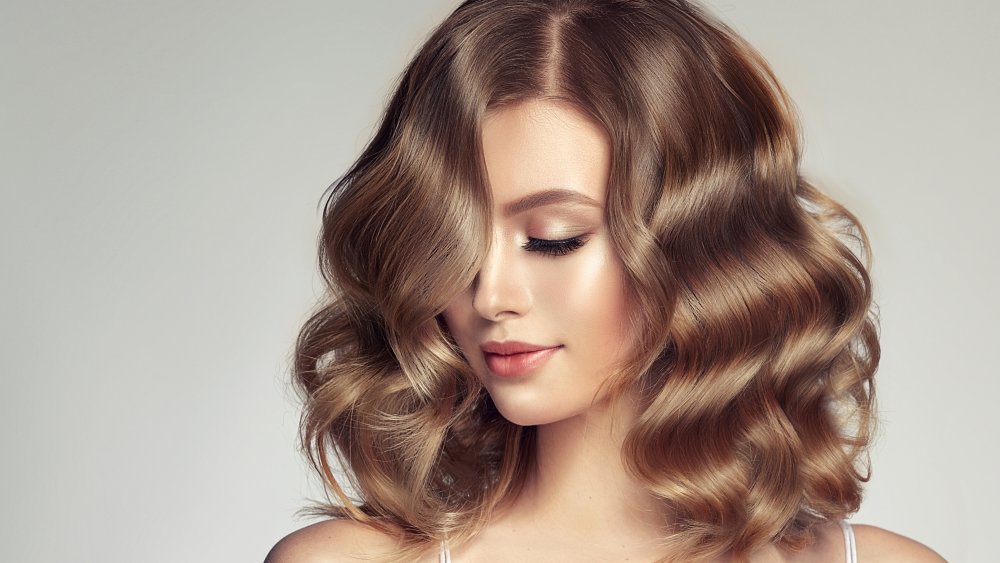 Shutterstock
It's 2020. We've all had more important things to worry about than covering up the grays. But as this new normal drags on, many of us are finding creative ways of pampering and primping at home for a mood boost and a confidence pick-me-up. If you're looking to banish the grays on your own but don't relish the idea of staining your bathtub and body with at-home hair dye kits, there are plenty of other options to try.
Prevention says the bevy of available products like touch-up sticks, sprays, and brushes are effective and easy to use. Most instruct you to wash and dry your hair, and then apply the product of choice according to the instructions. The magazine suggests going by the color of the dye you usually use or your natural hair color. If you have trouble finding the perfect match, most of these products wash out with shampoo, so try try again (without the panic!).
Drugstore finds to help hide gray hair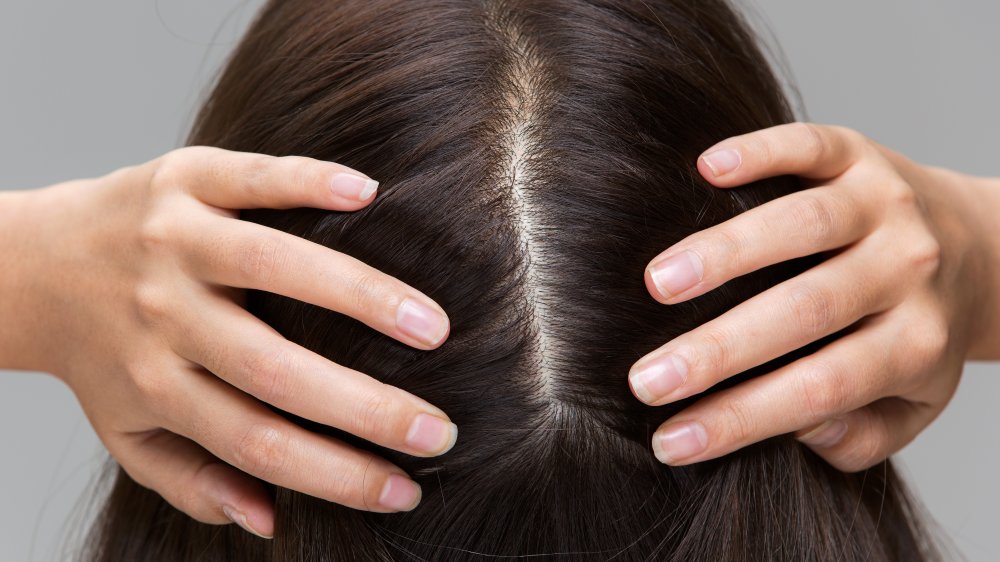 Shutterstock
Prevention has some great drugstore recommendations for covering your grays at home without traditional full-head-dye. If your gray hairs make you feel older, indulge your inner child with some options that feel like coloring. With the Cover Your Gray Waterproof Root Touch-Up is a color wand, all you have to do is literally "color" your hair strands by dragging the wand across them like a magic marker. For the best results, draw on your grey hair strands starting from your hair part and working your way down your scalp. If you need a little touch-up, try John Frieda Root Blur Color Blending Concealer, which allows you to color in stray gray hairs on different parts of your scalp.
Another drugstore option is a hair mascara (via StyleCraze). Hair mascara looks like, well, a regular mascara. Most hair mascaras can wash out with shampoo, if you want on to throw on some color before a job interview or a big date. Hair mascara lets you decide on a daily basis whether to show off your color or rock your silver streaks.
Natural options for covering grays at home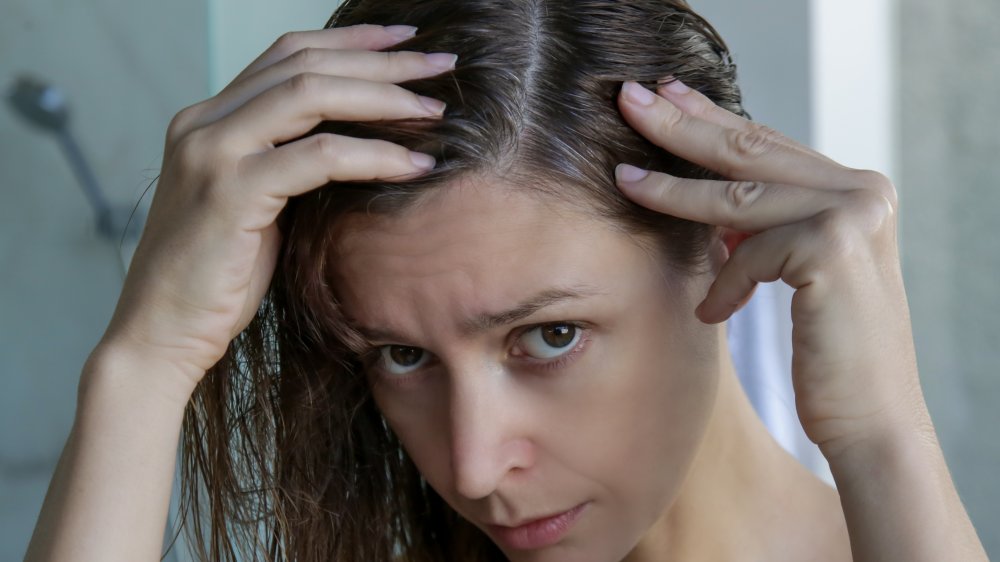 Shutterstock
Looking for a more natural solution or want to try using something you may already have stocked in your kitchen? Glam's got you covered with its list of ten natural ways to cover your grays at home. If you have darker hair, you can actually use coffee or black tea to tint your grays back to a darker hue, and the color will last about a week. Other options for brunette folks are making a dye-paste out of black pepper and yogurt, or using blackstrap molasses (but watch out for your eyes!). Henna is also a great option for brunettes and redheads and is a longer lasting dye.
There are also multiple herbs that lend themselves well to dying hair, and which herbs you use will depend on your hair color. Redheads will want calendula, marigold, rosehips, and hibiscus. Brunettes need rosemary, nettle, and sage, while blondes can use chamomile tea, calendula, marigold, saffron, rhubarb root, and sunflower petals. Blondes can also use a mixture of lemon juice and coconut oil.
If you want to use natural solutions to actually help halt or even reverse the graying process, some proponents say kombucha can help (via Positive Health Wellness). There might not be scientific evidence to back that up, but kombucha's pretty tasty, so why not give it a try?