This Is Why People Are Treating Their Hair With Liquid Gold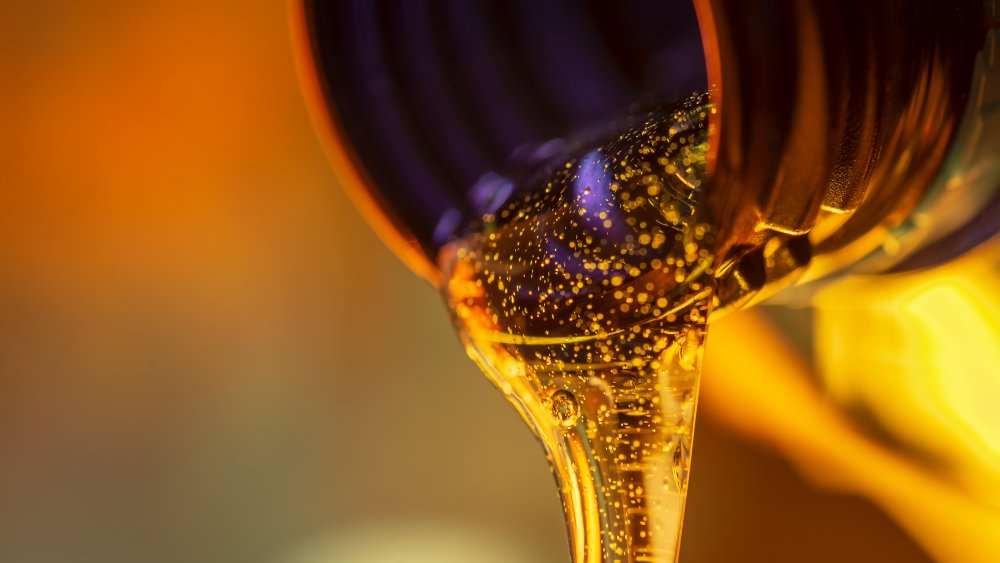 Shutterstock
If you follow fashion trends, you've likely noticed that some years, silver is all the rage, and a few years later, gold is back in style. Usually that refers to jewelry trends or metallic eyeshadow shades, but now the hottest beauty trend involving gold isn't an accessory or a makeup look. It's a high end hair treatment that uses actual liquid gold to help reduce frizz. Yes, really.
Technically, the treatment is a protein-based smoothing treatment that combines natural ingredients like cocoa butter and pure keratin mixed with real 24 karat gold. Similar to the Brazilian Blowout, the aim of the treatment is to smooth frizz and also rejuvenate and improve the health of hair. According to Marie Claire, takes about an hour-and-a-half, less than half the time of a traditional keratin treatment, and is also more gentle and doesn't leave the same greasy residue behind. Sounds good to us! So how does it work? 
How liquid gold works on your hair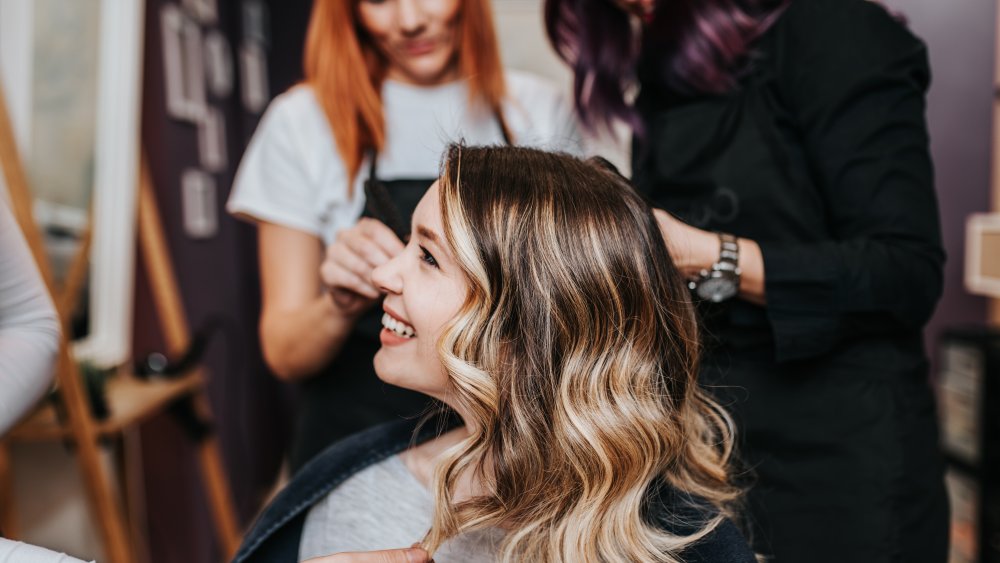 Shutterstock
Margaret de Heinrich de Omorovicza, co-founder of Omorovicza, tells Mane Addicts that colloidal gold, the sort used in this hair treatment, "is known for its ability to heal micro-damage...Colloidal gold creates a protective shield... preventing the accumulation of free radicals which may cause further damage." And according to Philip B., founder and stylist behind the Philip B. Botanicals brand, using gold in the hair treatment "gives a super deep clean and alleviates and build-up or residue. It is also beneficial in slowing the aging process." He further pointed out that the gold will not only help the hair itself, but also the scalp "because it increases cell renewal and speeds up circulation, which supports healthy hair growth."
So how does all this translate into real-world results? Beautifully, if you can take the word of Marie Claire writer Jenny Proudfoot, who tried it herself and loved it so much she says she'll never go back to her previous keratin treatments. She says the treatment left her usually-frizzy curly hair smooth and sleek, and since it isn't a straightening treatment, she retained her natural curl but with a whole lot less frizz. She also said that her hair didn't lose volume and didn't have any leftover sticky or greasy residue to wash out. While she admits it's perhaps the most "bougie" hair treatment imaginable (like when we heard about diamond facials), she says it's worth every penny.