You Shouldn't Throw Out Your Avocado Pits. Here's Why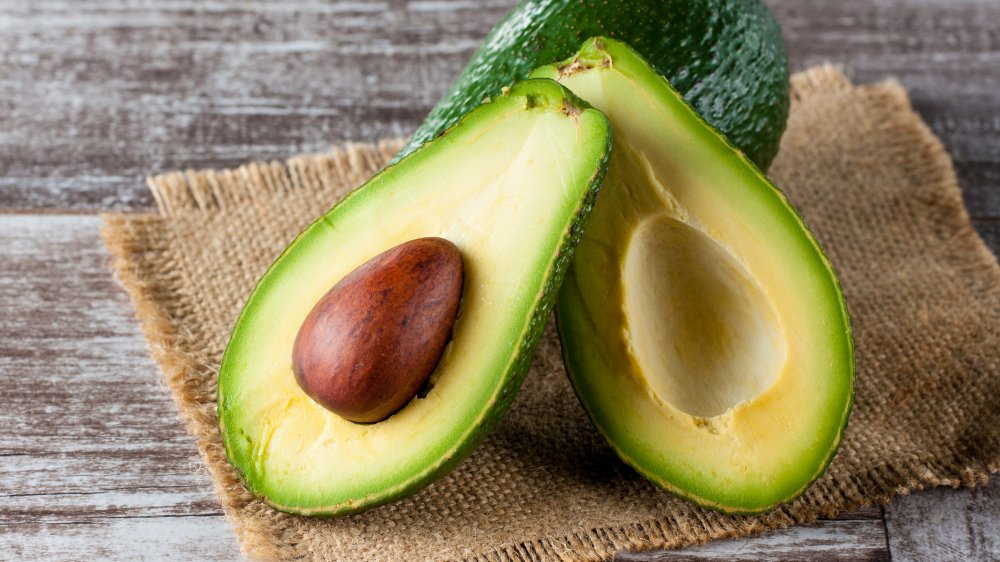 Shutterstock
As one of the most Instagrammed foods of all time, avocados have gone mainstream in our food culture (via Spoon University). According to Statista, U.S. annual consumption of the popular fruit experienced a six-fold increase since 1985, from 436 million pounds to more than 2.6 billion pounds last year. That's a lot of avocado toast — and potentially a lot of waste. The Environmental Protection Agency estimates that food accounts for 22% of our municipal trash, with more food going to landfills than any other type of waste.
So what should you do after making your next batch of guacamole? Make like green beverage company Hidden Gems, makers of Reveal Avocado Seed Brew, and upcycle what you can. "I started looking into what local restaurants and others were doing with avocado seeds. I learned that everyone throws them away. They don't go into commercial compost bins because they're too hard," Hidden Gems CEO Sheetal Bahirat recently told Philadelphia magazine. "I also found out that the seeds are full of antioxidants — more than half of antioxidants in an avocado are in the seed. That sounded like a massive waste."
Here's how to upcycle your avocado pits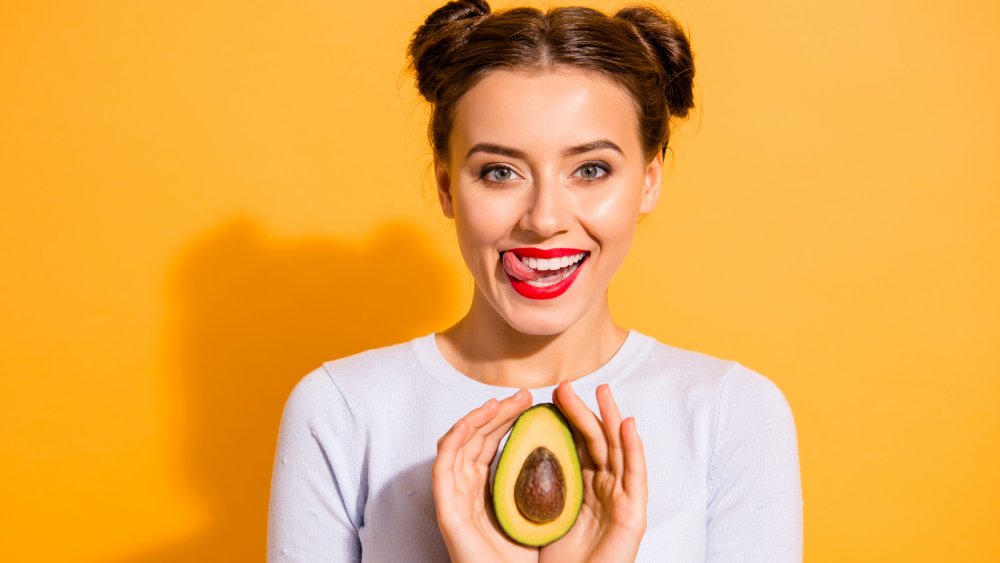 Shutterstock
While actually ingesting an avocado seed has proved controversial, there are plenty of other ways to repurpose your avocado waste (via Health). One of our favorites includes simply planting them, which can even be done in smaller spaces, resulting in cheerful green plants that can be potted (via Apartment Therapy). Or, if you have some time on your hands to plan a hot date, you can use the seed to infuse wine for an eco-friendly aphrodisiac (via The Dr. Oz Show).
If you're ready to roll up your sleeves, you can have a lot of DIY fun by chopping up and blending the pit to be used in a variety of beauty products, especially with new research from Penn State showing the seed packs an anti-inflammatory punch (via EurekAlert!). Just don't be thrown off by its bright orange color when it oxidizes (via YouTube). And don't forget to use the peel, which can be repurposed as an exfoliant by rubbing the inside on dry skin (via Women's Health). Waste not, want not!