This Is Dolly Parton's Biggest Anti-Aging Secret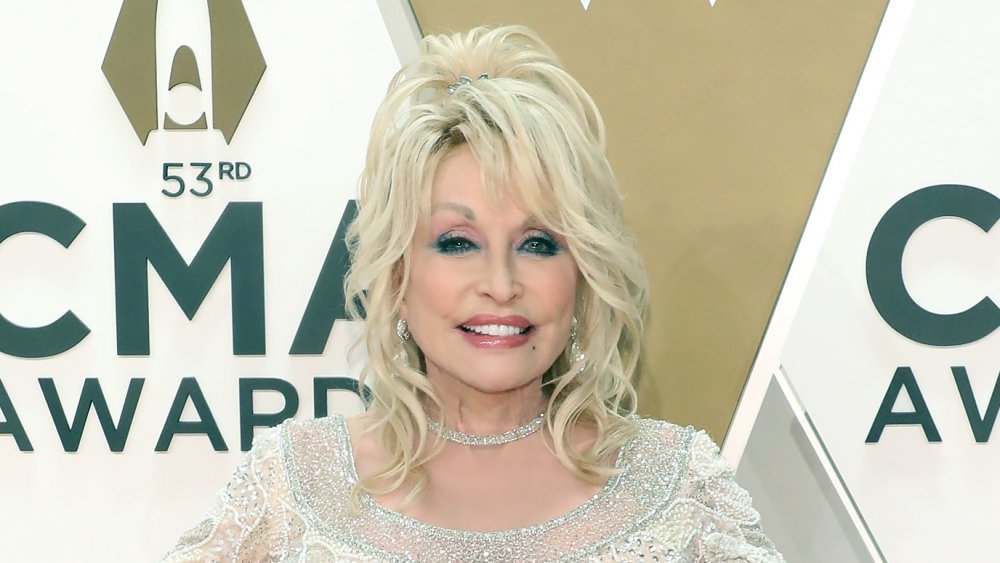 Taylor Hill/Getty Images
When it comes to eight-time Grammy winning singer, author, philanthropist, actress, and even theme park owner Dolly Parton, the question isn't what can she do — it's what can't she do. And what's more is that the multi-hyphenate looks incredible doing it. At 74, Parton shows no signs of slowing down and neither does her skin. What's her secret? It's deceptively simple.
Although she tries "all the new things that come out," Parton says there's "nothing better than Vaseline and Almay eye make-up remover pads" (via First For Women). "I use those little pads to clean my face and it leaves enough mineral oil on my skin that it's a good nighttime moisturizer. I have pretty good skin considering my age, and I think a lot of it is mineral oil and bacon grease."
Parton isn't the only celebrity to tout the value of Vaseline. And as it turns out, it's extremely multi-purpose. Jennifer Aniston wears it under her eyes at night to moisturize and prevent wrinkles, and Rachel Bilson and Jennifer Lopez opt for Vaseline as a make-up remover (via Stylist). Meanwhile, Beyonce has said she uses Vaseline both to keep her eyelashes looking curly and shiny, and to prevent her teeth from staining (via Beauty Hub). Of course, Vaseline may have its biggest fan of all in Tyra Banks, who once gave the entire studio audience of The Tyra Banks Show jars of Vaseline bedazzled with $100 worth of Swarovski crystals (via Vice).
What about a Dolly Parton diet?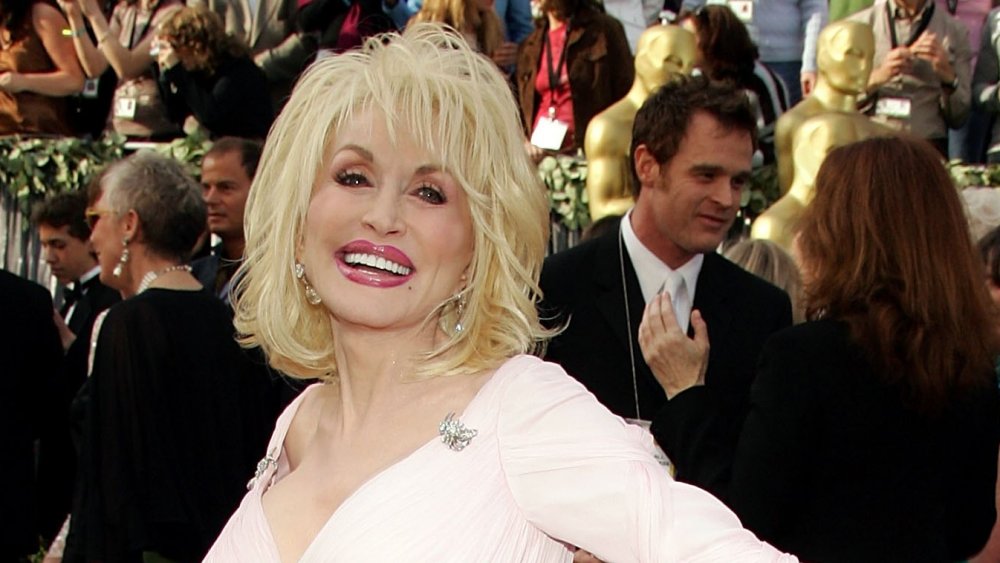 Frazer Harrison/Getty Images
As it turns out, Dolly's method of simplicity has, in the past, extended to her diet as well. She's become synonymous with the infamous Cabbage Soup Diet, known to some as the TWA Stewardess Diet (via The Washington Post). The diet is pretty much exactly what it sounds like: A lot of cabbage soup, supplemented with fruits and vegetables. And while the effectiveness (and safety) of the diet is dubious, Parton does admit to trying the diet in the past — although after it had already become associated with her name.
"It had nothing to do with me," Parton once told People magazine. "But I thought I might as well see if I can lose weight on my own diet" (via Vanity Fair).
Although trying the Cabbage Soup Diet might not be advisable, given the success of just about everything Parton touches, you almost can't blame someone for trying to attach her name to it.