Inside Garcelle Beauvais' Beauty Routine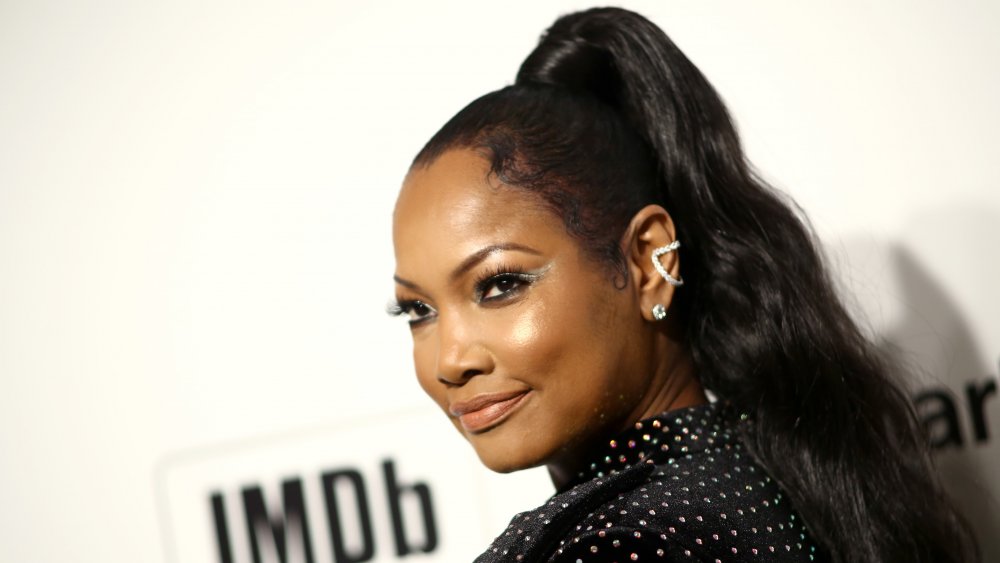 Tommaso Boddi/Getty Images
Actress Garcelle Beauvais is living her best life. Beauvais has been a pioneer for Black representation in the media for years, and as the first Black housewife to ever appear on The Real Housewives of Beverly Hills, she has already become a fan favorite thanks to her easy confidence and her openness to being vulnerable.
Now she's using her platform to promote self-care and being the best version of yourself. The timing could not have been more perfect. In a world where Black beauty is often seen as a one-size-fits-all, Beauvais never shies away from crashing through these barriers. Sometimes, this is in the form of no-makeup selfies that show off her natural beauty, experimenting with bold colors that emphasize her flawless skin and sharp cheekbones, or posting inspirational messages that stress the importance of self-care and self-love to her followers.
In an April 2020 interview with Glamour, Beauvais discussed how difficult maintaining a work-life balance was while filming her first season of Real Housewives. "Not only was I shooting Housewives, I was also shooting the Coming to America sequel in Atlanta and filming something in Nashville. And then I have my twin 12-year-old boys, who have so much gusto. So I needed a lot of restful sleep during that time."
Quarantine gave Garcelle Beauvais the boost she needed to step up her self care and beauty routine
After spending these past few months in quarantine, Garcelle Beauvais' beauty routine makes the case that investing in your health and well-being is priority number one. What's the secret to her routine?
According to Glamour, she carefully creates a calm and relaxing atmosphere by putting her phone down to avoid distractions, and then setting up her physical space with candles and R&B music. She swears by Simon Wolff's CBD Bath Bomb Elixir, which contains a mix of sandalwood, sweet cherry, and bourbon vanilla essential oils aimed at improving your sleeping habits.
Beauvais also uses lavender as a crucial part of her beauty routine. A study published in the U.S. National Library of Medicine found that lavender was used as an effective sleep aid by a wide range of subjects including 15 students with no health issues, and 34 middle aged women suffering from insomnia, so it looks like she's onto something with that trick.
And when it comes to her hair? Beauvais told Hype Hair, "I really use a lot of basic products. It simply comes down to using the "right shampoo, deep conditioning and trying not to abuse it too much [with] blow-drying and flat ironing."
Garcelle Beauvais never skips out on skincare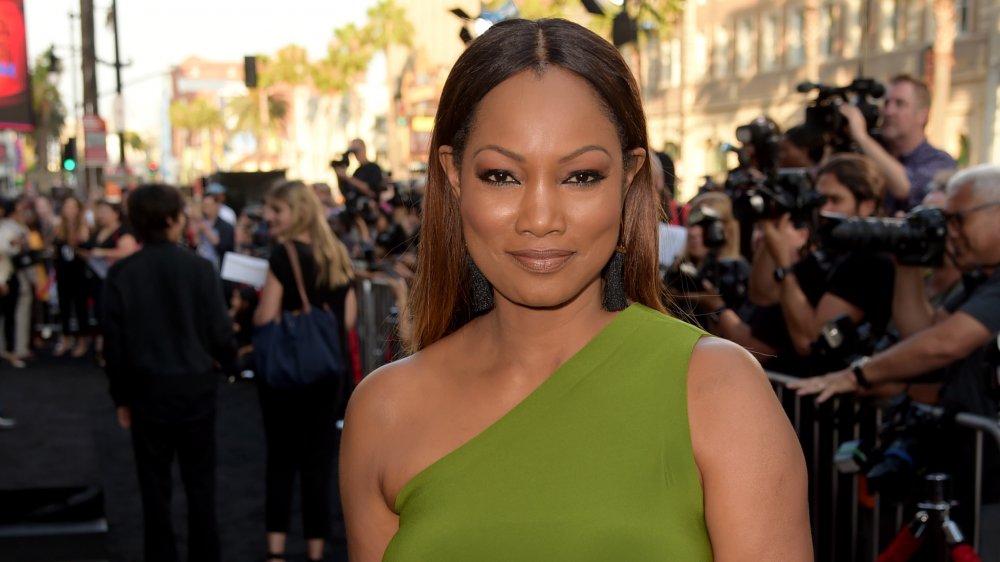 Kevin Winter/Getty Images
As someone who has skin issues such as eczema, Garcelle Beauvais is a firm believer in skin care. "Moisturizing is big for me because of the dryness," she noted to Hype Hair. She uses Aquaphor Healing Ointment Advanced Therapy and First Aid Beauty Ultra Repair Cream to combat the dryness.
It's important to have a consistent skincare routine that includes products that cater to your skin type, and Beauvais obviously knows that. Dr. Steven Nwe, a dermatologist with Northwestern Medicine, explained the importance of early prevention. "Investing early in the health of your skin, with regular skin care, will not only better protect it from the harsh effects of winter, but also keep you looking and feeling your best throughout the year. The key to skin resiliency is knowing your skin and treating it well."
For added comfort, Beauvais wraps herself in Restoration Hardware's warm Cashmere Long Robe and regularly wears the Dream Zone Sleep Mask from Bed, Bath and Beyond to bed. She believes that surrounding yourself with soft materials will help you sleep better, and who doesn't benefit from a little extra beauty sleep? Garcelle Beauvais clearly does.