Why Everyone Is Talking About Amy Coney Barrett's Judicial Record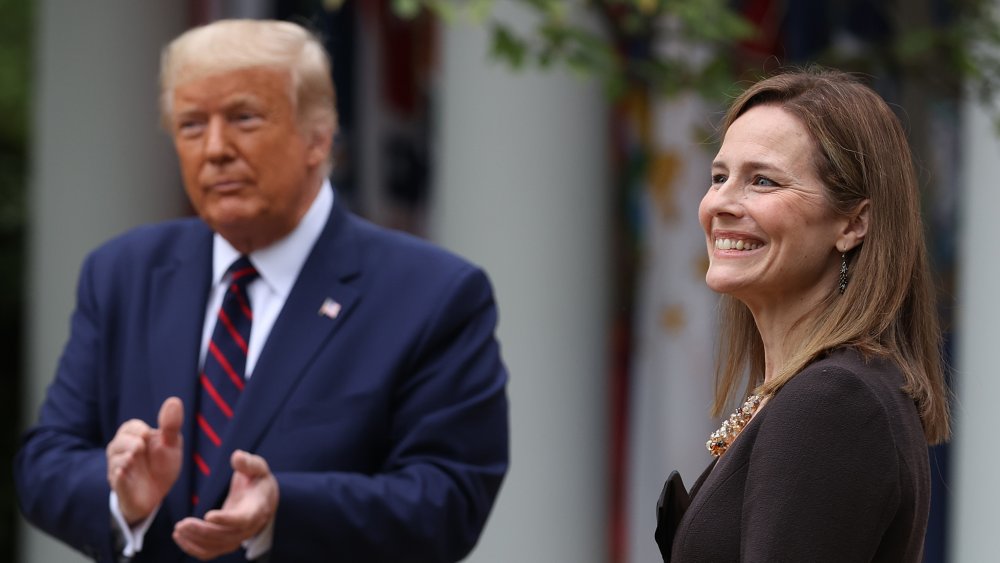 Chip Somodevilla/Getty Images
Amy Coney Barrett may have spent just three years on the 7th Circuit Court of Appeals, but she already has something of a track record that gives us an idea of how she might rule if she sits on the Supreme Court, as Donald Trump announced her today as his nomination to succeed Justice Ruth Bader Ginsburg (via NPR). The Washington Post says she has picked up nearly 100 written opinions, including two abortion cases — both of which she ruled against abortion rights. 
CBS' Kate Smith explained Coney Barrett's stands on both cases in a series of tweets. Smith notes in her first tweet that in one case, "Barrett joined dissenters who favored an Indiana law that would have required doctors to notify the parents of a minor seeking an abortion. Unlike parental notification laws in other states, Indiana's didn't include a judicial bypass provision." On the second case, Smith tweeted, "Barrett favored a rehearing of 2 state laws: 1 that regulated the fetal remains from abortion procedures and another that would have banned abortions due to sex, race or disability, including life-threatening conditions."
Judge Amy Coney Barrett is in alignment with the Trump administration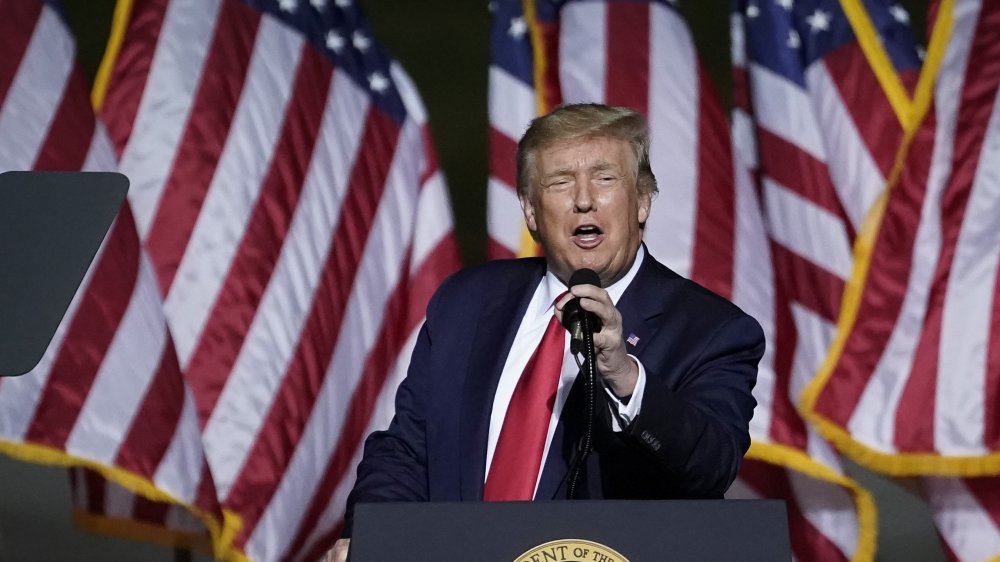 Drew Angerer/Getty Images
Amy Coney Barrett doesn't just tick the "pro-life" box for Donald Trump either (per CBS, he had vowed during his campaign four years ago, that only pro-life justices would get his backing for a position on the Supreme Court). She is in alignment with the Trump administration and hardliners who would like to see tougher immigration laws (via the BBC). 
Coney Barrett also appears to be a supporter of the Second Amendment. She disagreed with a decision upholding a Wisconsin law which takes away gun rights from non-violent felons. In her argument, she maintained that "longstanding prohibitions on the possession of firearms by felons" should be limited so as to "prohibit dangerous people from possessing guns." In this instance, Vox points out that her position implies that a person who has been convicted of a nonviolent crime should be allowed to own a gun. It is interesting to note that her position on the Second Amendment was in opposition to two conservative judges.
Those who know Amy Coney Barrett say she is suited for the Supreme Court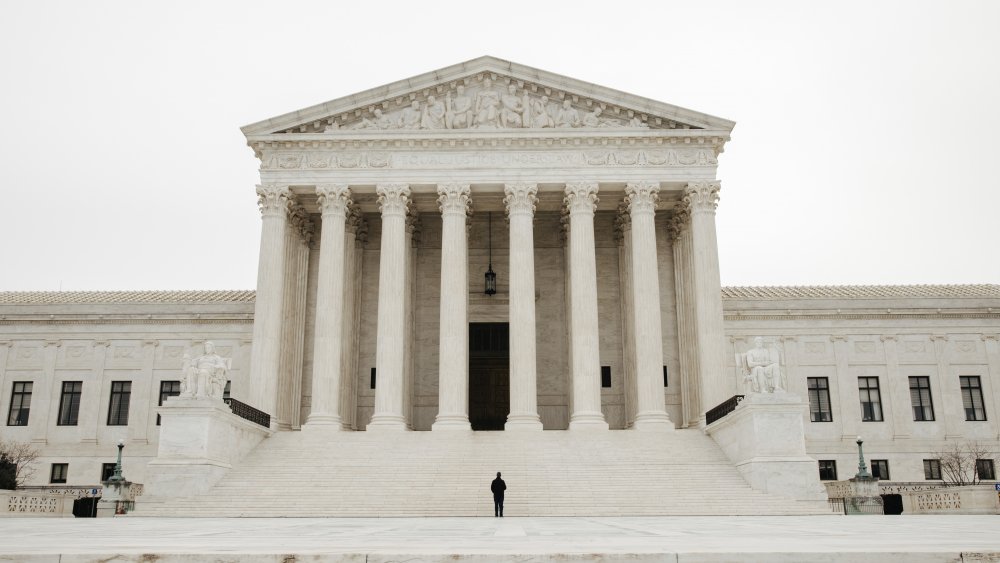 Shutterstock
Those that know, and that have worked with Amy Coney Barrett say she is a good candidate for the Supreme Court. "She is the perfect combination of brilliant jurist and a woman who brings the argument to the court that is potentially the contrary to the views of the sitting women justices," Marjorie Dannenfelser, president of the conservative Susan B. Anthony List told CBS in an email. 
In an op-ed for The Washington Post, John Garvey, president of the Catholic University of America, had only praise for his former research assistant, saying, "When she was nominated to be a judge on the 7th Circuit, every law clerk who had served with her at the Supreme Court, including Justice Ruth Bader Ginsburg's clerks, supported her nomination. 'This view is unanimous,' they said: She 'is a woman of remarkable intellect and character.'"