What You Should Know Before Buying Leggings At Aldi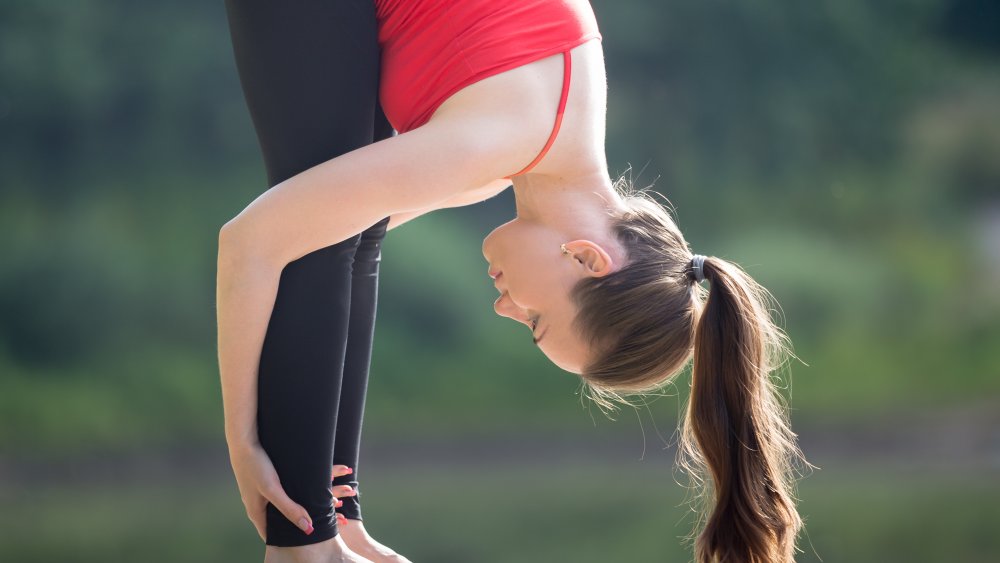 Shutterstock
We may receive a commission on purchases made from links.
Leggings are a wardrobe essential for those wanting to squeeze in a quick run or, well, wear 'em all the time (we won't judge!). And when you find leggings at a good price, stocking up isn't a bad idea for this multi-season staple. Which may be why we've been hearing a lot about the Serra leggings at Aldi, the beloved German discount supermarket chain. But keep reading before you head to the store — they may not be your style if you're looking for a certain length.
"This week's leggings are LONG. Like, long enough to reach my ankles," says one reviewer on Reddit, noting her 5'11" height. "They're also super comfortable." Adds another: "Shorty here and they are wayyy too long for me, but that won't stop me from rocking them! Just give them a little foldy fold." However, if you happen to wear medium, these leggings might be just right: "To chime in on sizing for anyone lucky enough to still find them in store, I think the M is actually pretty true to size," says another fan, adding, "I'm 6/8 and they're a perfect fit."
Here's why the Serra leggings at Aldi are selling out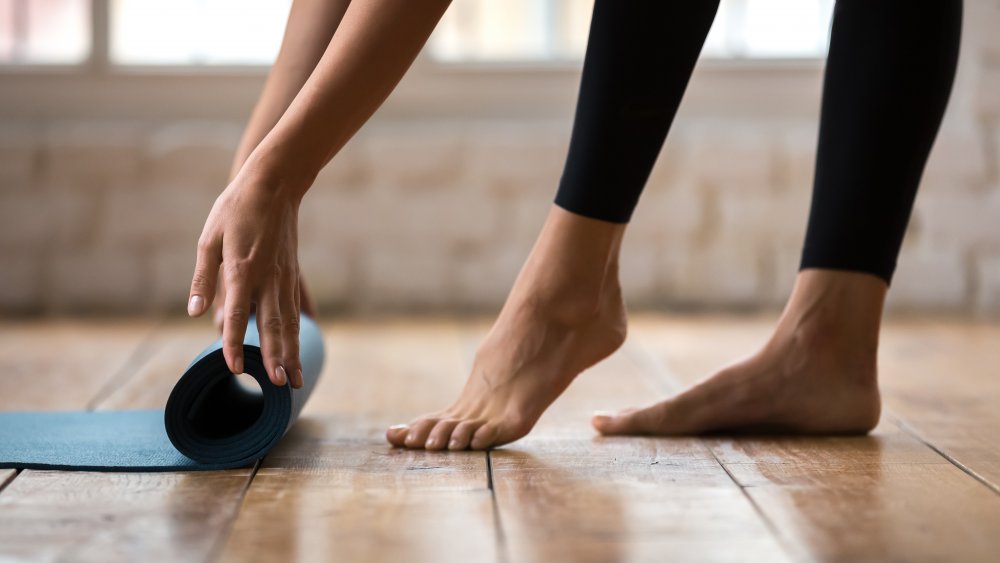 Shutterstock
With Serra leggings retailing between $7.99 and $12.99, we can see why they're selling out at Aldi stores across the country. "I hadn't bought clothes at ALDI before so I kept my expectations low," writes another poster, who goes on to describe the leggings as "SO nice. Super soft but the fabric is substantial and the quality is good." And while they might not have pockets, they do come in a variety of colors and fabric blends, including black, camo, and faux leather, depending on your store. For a heads up on the next time the leggings are stocked, you can sign up for Aldi's weekly ads on the company's website.
Can't find the leggings at Aldi or prefer ones that are shorter? Today rates the 90 Degree By Reflex Women's Power Flex Yoga Pants among the top leggings for under $30 based on thousands of rave reviews. For those who want to splurge, celeb fave Lululemon counts fans such as Meghan Markle, Selena Gomez, and Kendall Jenner, with the popular Align Pant available in three lengths, 11 sizes, and 17 colors, resulting in a custom look for $98.