You Should Wear A Hydrating Overnight Mask. This Is Why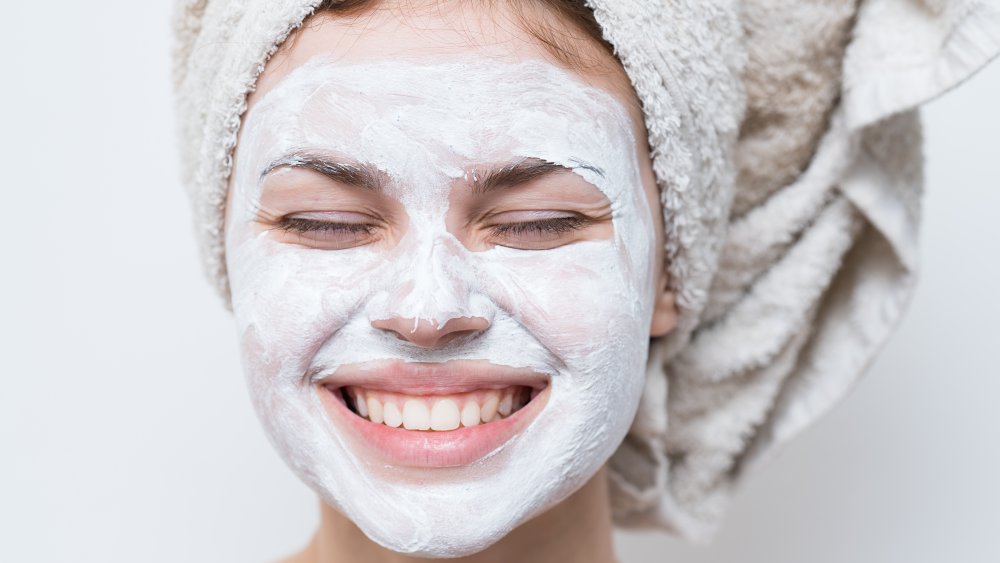 Shutterstock
If you're a beauty addict, you're probably well versed in the sheet mask game. But did you know that overnight masks are vital, too? As board-certified dermatologist, Dr. Toral Patel, told DermStore, "Sleeping masks are used to seal in your facial serums, creams and oils," and the hydrating variety are particularly good for those with dry and mature skin. Not only do they give your skin a total moisture boost, but they also get to work targeting your problem areas, all while you're getting your beauty sleep.
Sleep masks are exactly what they sound like. "Typically formulated for overnight use, sleeping masks are meant to be massaged onto the skin, allowing time for your skin to be soothed and more intensely hydrated," dermatologist Dr. David Lorstcher further explained to DermStore. And more often than not, the ingredients used are milder than those in other types of face masks, as they're designed to be on your skin for longer.
Overnight masks should be used as the last step of your skincare routine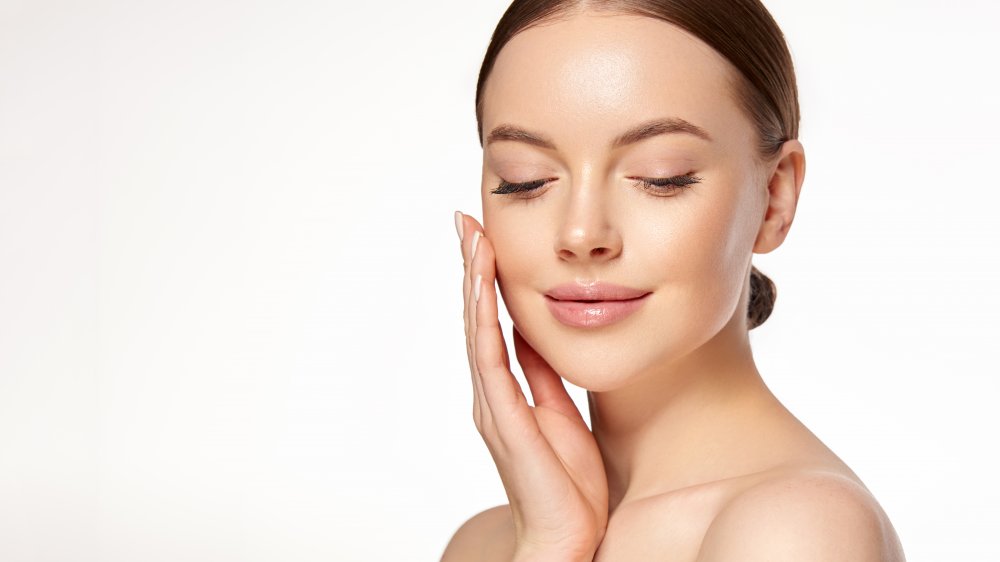 Shutterstock
Overnight masks are also ideal for those short on time and easy to apply — you simply massage it into your skin as the last step in your skincare routine at night and wash it off in the morning. "I tell my patients to apply 30 mins prior to bed — to allow initial penetration and avoid 'wipe off' for active tossers," Dr. Francesca Fusco, a dermatologist at Wexler Dermatology, told explained to StyleCaster. 
"Dry skin, wrinkled skin, even will benefit from an overnight mask that delivers continuous, potent ingredients to address skin issues," she adds about a hydrating treatment, helping you avoid that dry, sallow look. And don't we all want to appear fresh, with plumped-up complexions? Just note your pillowcases and sheets may get messy, so resting your head on a towel is a quick fix.