Why Gisele Bündchen Doesn't Want To Be Called A Stepmom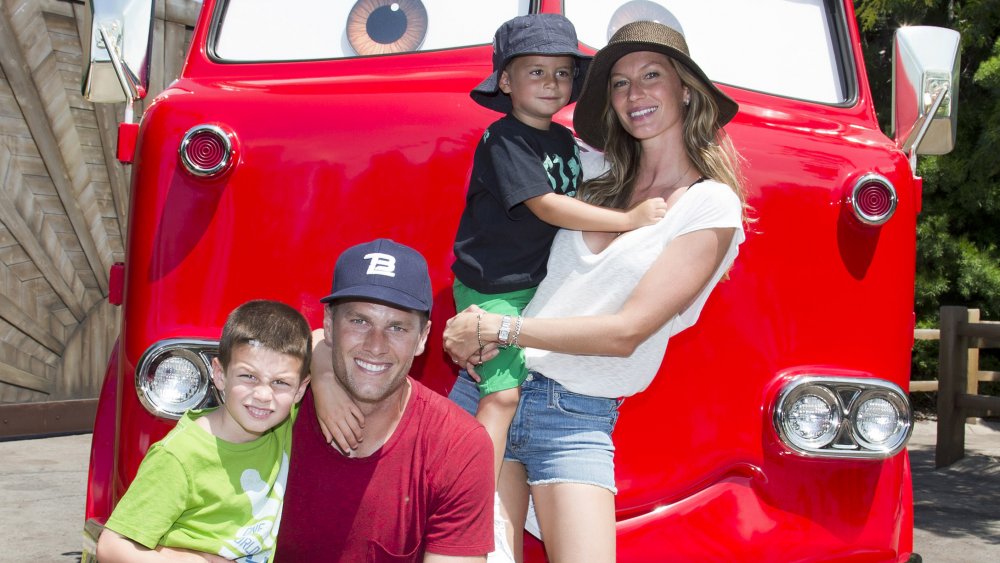 Handout/Getty Images
Raising children you did not bring into this world is a high calling and one born of pure love. Some women who take on a new parenting role upon entering a blended family may not be fans of the "stepmom" title, which can conjure up memories of Cinderella's wicked stepmother. Supermodel Gisele Bündchen, who has been married to footballer Tom Brady for 11 years and has been helping to parent the son he shares with ex Bridget Moynahan, is among these women who don't see themselves accurately described by the "stepmom" title (via People).
When asked by a fan on Instagram what it's like "being a stepmom" to 12-year-old John "Jack" Edward Thomas, Bündchen told her followers, "I don't like the word 'stepmom.' I like the word 'bonus mom' because I feel like it's a blessing in my life. I feel so lucky that I got to have an extra wonderful little angel in my life." Considering she and Brady had only been dating two months when Brady found out and revealed that Moynahan was carrying his child, the model has been involved in her "bonus son's" life since the very beginning (via E Online).
Gisele Bündchen believes in quality time and being truly present with her kids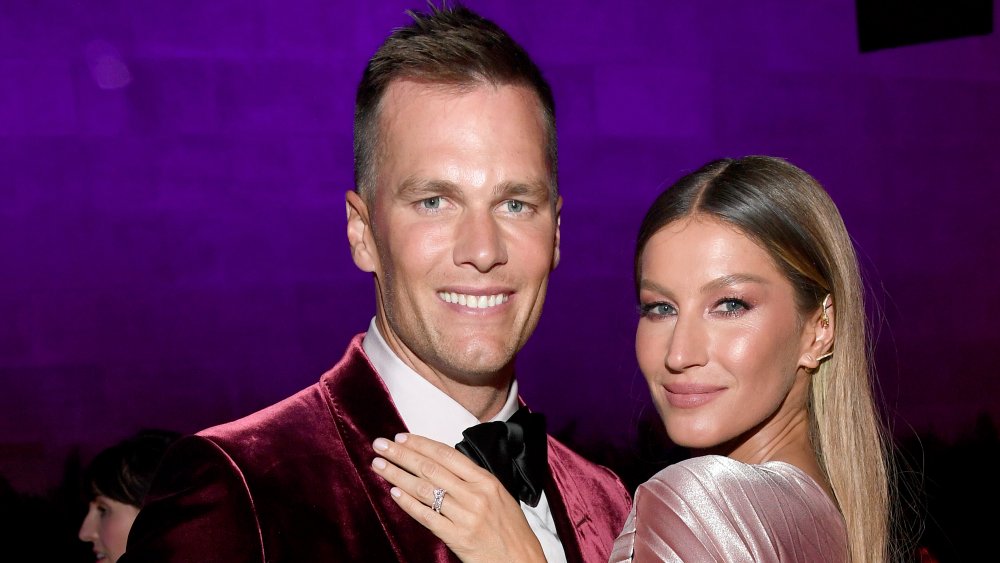 Kevin Mazur/mg19/Getty Images
In addition to Jack, the couple has two children together, son Benjamin Rein, 10, and daughter Vivian Lake, 7, and even though Brady and Bündchen have busy schedules, the first thing they aim to do is to truly be present when spending time with the kids. "I think we just try our best to be present with the kids when we are with the kids," she said, adding it's essential that they are "fully there with them" and "really listening to them." She explained, "I think it's not so much [about] the amount of time...I think it's the quality of time."
Further, Bündchen shared that creating a safe and loving environment is essential. "I think what's really important as well is the energy that is around the children," she said. She and Brady are "constantly giving them kisses and hugs" and showing affection openly, and that goes for how the couple treats each other as we. "I think they really see how much we love each other and how much we support each other," she said. "We never raise our voices. We never have arguments. We just talk things over if we have any issues."