The Touching Meaning Behind Rooney Mara And Joaquin Phoenix's Baby Name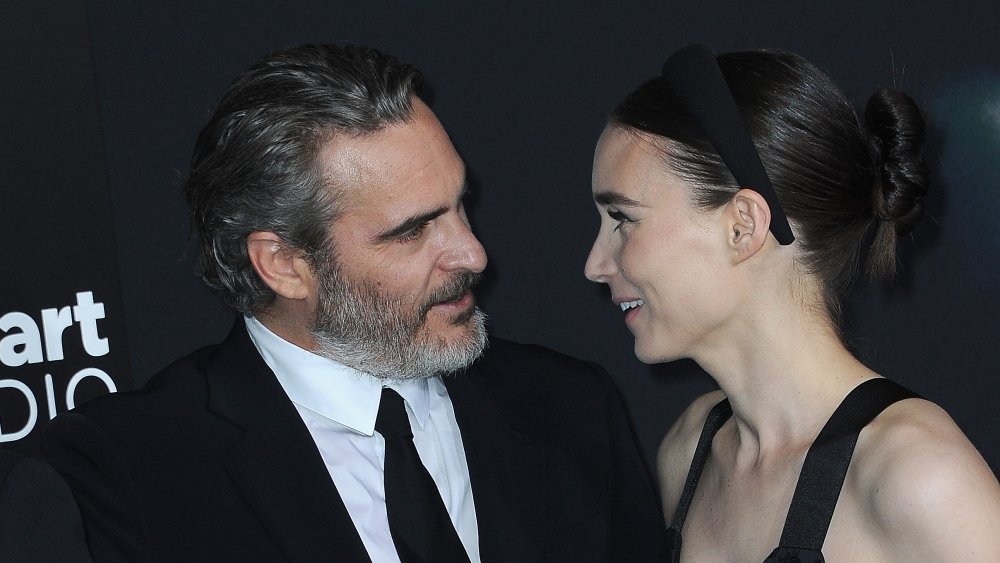 Albert L. Ortega/Getty Images
Rooney Mara and Joaquin Phoenix are parents! The celeb couple are notoriously private and didn't announce the news themselves. Instead, the public learned of the happy occasion from filmmaker Victor Kossakovsky, who Phoenix worked with on the documentary Gunda. Kossakovsky revealed the baby's arrival at the 2020 Zurich Film Festival on September 27 (via People). "He just got a baby by the way," said Kossakovsky.
The director also revealed the special name that Mara and Phoenix chose for their first child. Kossakovsky said that the actors welcomed "a beautiful son called River."
River is a gorgeous name which, according to baby name website Behind the Name, has seen increased used as a gender neutral name in recent years. The name has a special meaning beyond sounding lovely and being trendy, though. By naming their firstborn River, Mara and Phoenix are paying tribute to Phoenix's late brother, River Phoenix.
Joaquin Phoenix's brother, River, died tragically young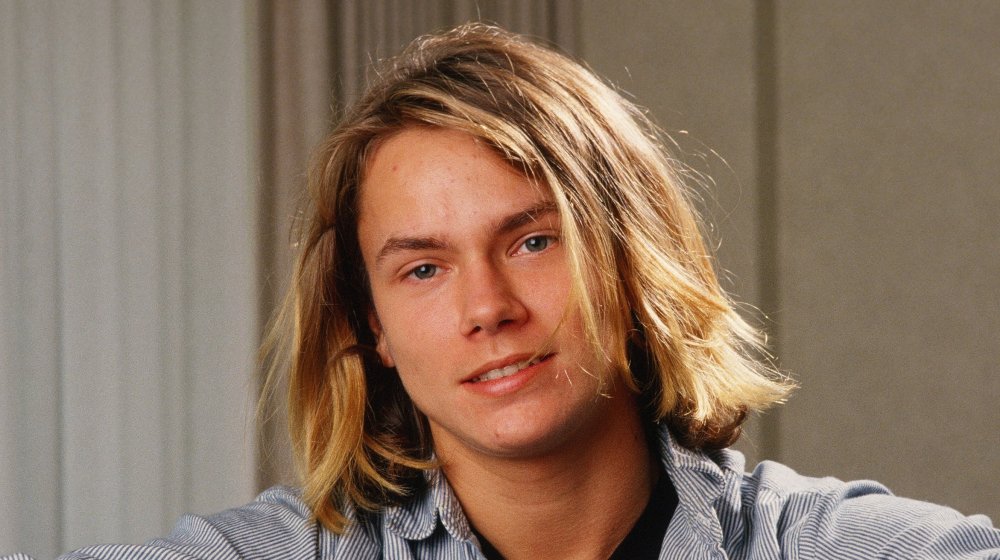 George Rose/Getty Images
As noted by Biography, River, like his brother, was a promising actor whose credits included Stand by Me, Explorers, Mosquito Coast, A Night in the Life of Jimmy Reardon, Indiana Jones and the Last Crusade, and Running on Empty, which earned him an Academy Award nomination. Sadly, his life was cut short when he died of a drug overdose in 1993. He was only 23 years old.
Decades after his death, the Phoenix family still grieves their loss. Phoenix has said that his brother was a huge influence on him and on his acting career, and it's clear that he has always kept him in his heart.
"I feel like in virtually every movie that I made, there was a connection to River in some way," Phoenix told 60 Minutes. "And I think that [the whole family has] felt his presence and guidance in our lives in numerous ways."