Here's Why You Need Baby Oil In Your Beauty Arsenal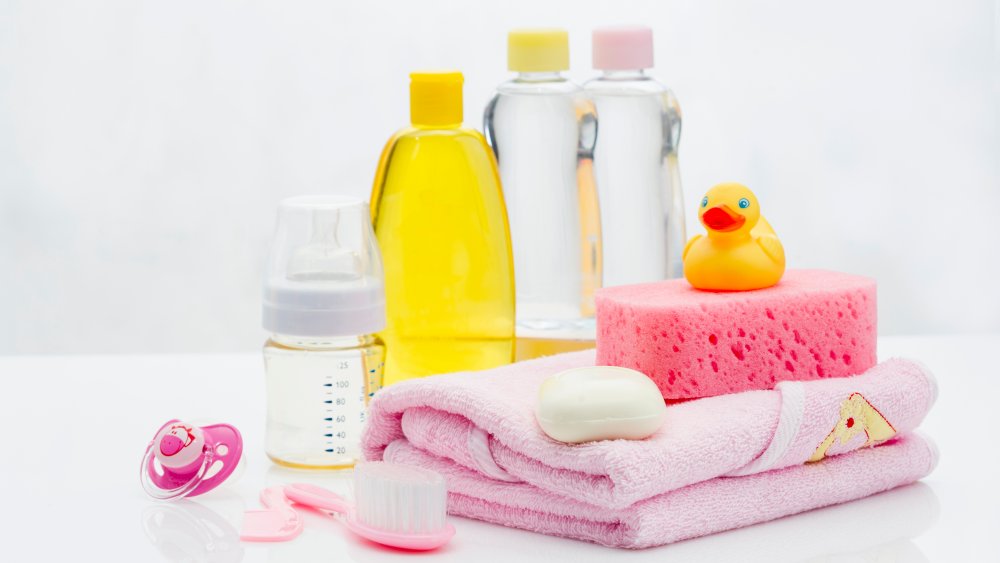 Shutterstock
From a makeup remover to an all-over moisturizer, baby oil is as versatile as it is effective. Plus, the price point is second-to-none compared to conventional beauty products. Created for the sensitive skin of infants, baby oil stocks your bathroom cabinet with a multi-faceted, safe product. 
Since baby oil comes from coconut oil, avocado oil, almond oil, jojoba oil, or sunflower oil, it works as a powerful moisturizer that locks in softness (via Martha Stewart). Perhaps one of the most common uses of baby oil is as a makeup remover because it's extremely gentle on the sensitive skin around the eyes. 
If your makeup brushes are what needs cleansing, put a nickel-sized amount of baby oil on your palm and move your brush in a circular motion. You'll see excess makeup oozing out — once you notice your brushes feeling lighter, rinse with warm water and lay flat to dry (via Good Housekeeping).
Baby oil isn't just for your face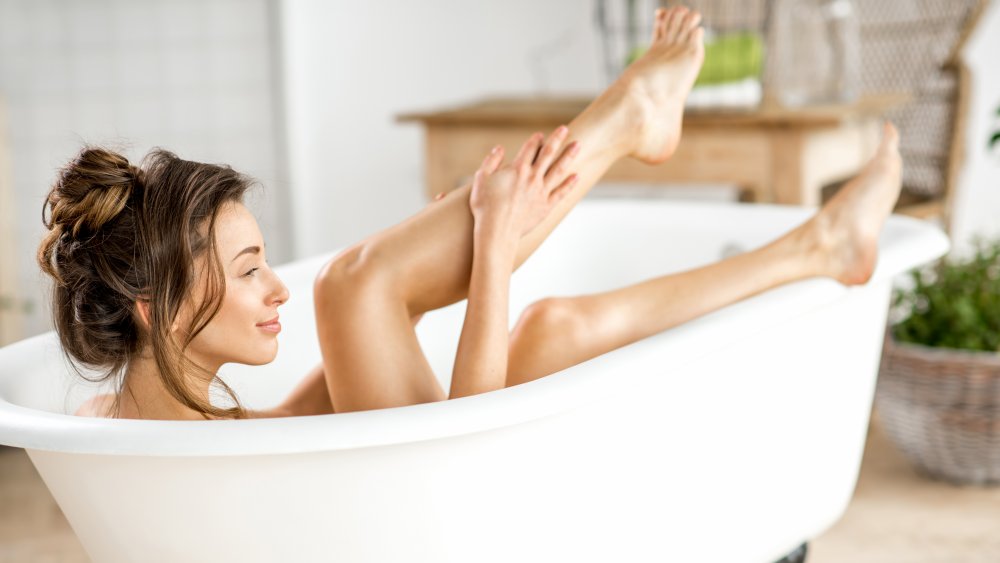 Shutterstock
After you've taken off your makeup and cleaned your brushes, head south and apply baby oil to your legs. You can use baby oil in place of shaving cream or soap while you shave, plus the oil will leave your skin feeling moisturized and smooth. If you're looking to go deeper, you can create a scrub with sea salt and baby oil to make a DIY exfoliant for your body. Gentle and effective, your homemade scrub can help remove dead skin and make way for a glowing appearance (via Good Housekeeping).
Baby oil doesn't have to be just for your skin, either. It can also help to moisturize the scalp and the dead ends of your hair. Sealing the cuticle, baby oil can help your strands absorb moisture while it protects your mane during styling (via Healthline). Use it before you shampoo to make your strands less porous and thus less susceptible to breakage.
You can also drizzle baby oil over tangled necklaces to help unwind the strands — how's that for a multi-use product?