The Scary Reason Chrissy Teigen Was Hospitalized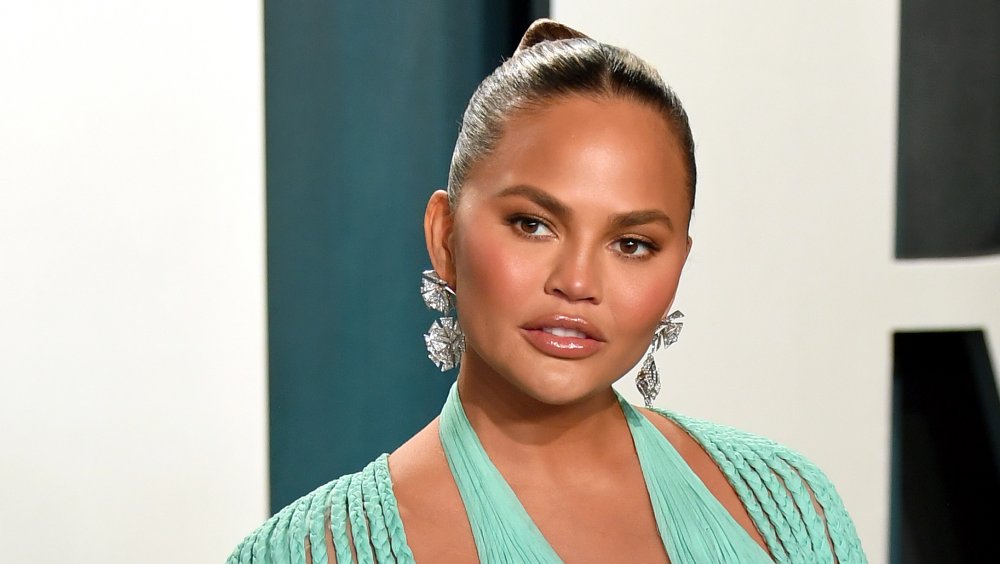 Karwai Tang/Getty Images
Chrissy Teigen's pregnancy has not been an easy one. The model revealed that she has been hospitalized as she has been experiencing some scary bleeding through her pregnancy. "I was always, always bleeding," said Teigen on her Instagram story (via Cosmopolitan). "I'm about halfway through pregnancy and the blood has been going on for like a month."
While WebMD notes that bleeding during pregnancy is not uncommon and typically not dangerous, Teigen said she began to worry when the bleeding increased to the point "that it was kind of like if you were to just turn a faucet on low and just leave it."
Teigen added that the bleeding was "so weird" because she has otherwise felt "really good" during her pregnancy. "I'm usually at my happiest pregnant, mood-wise," she said. "And I feel happier than I do not pregnant. That's why it's so hard for me to come to terms with... It was at the point today where it was just like never stopping bleeding. And that's obviously very bad."
Chrissy Teigen's baby is in 'the danger zone'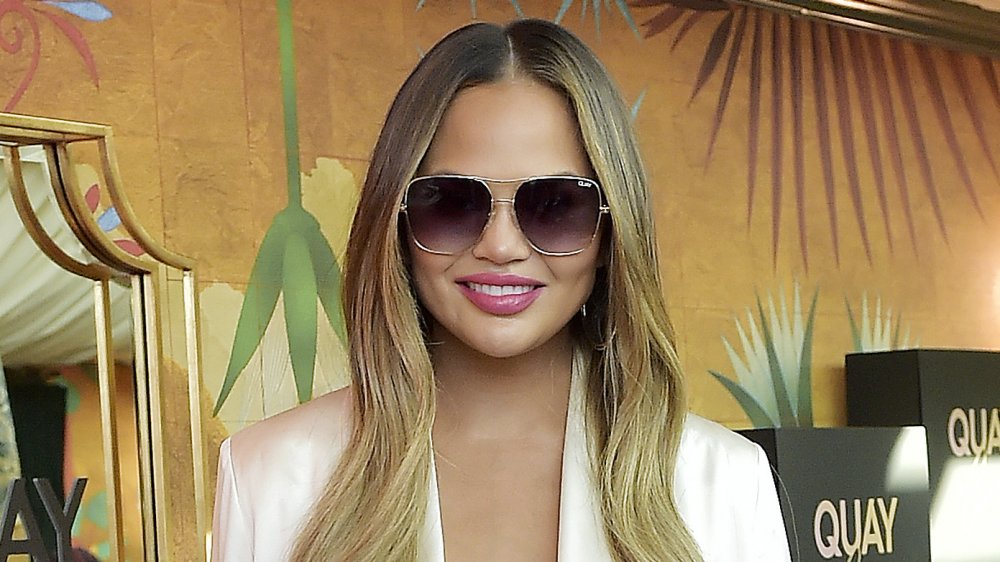 Stefanie Keenan/Getty Images
Teigen explained that the bleeding has been caused by a weak placenta and that, while she and the baby are doing fine so far, they aren't out of the woods yet. "Basically, if I can make it through the next few weeks — if [my] little boy can make it through the next few weeks — then we can go from there and be able to get out of the danger zone," she said. "But we have to get through this first, and so, yeah, it is scary."
Teigen, who has been on bed rest for several weeks due to the bleeding, will continue to take it easy and remain on bed rest. She assured her fans that she is receiving excellent medical care, and asked people on Twitter to stop offering advice, writing, "medical Twitter I beg you to please not diagnose me as there are so many factors that make me different from your patients."