Billie Eilish Reveals The Disappointing Truth About Her First Kiss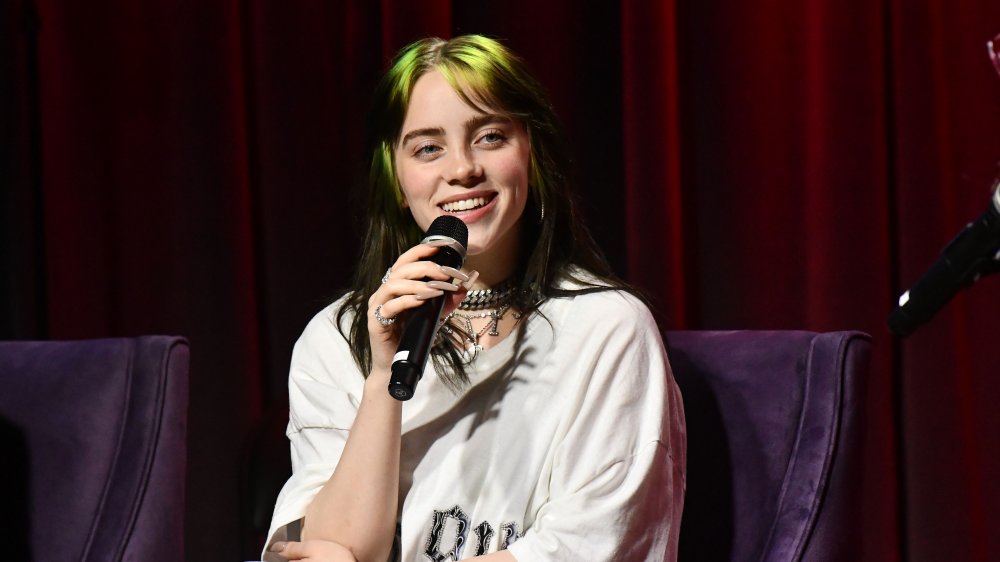 Scott Dudelson/Getty Images
While it may seem like teen star Billie Eilish lives a completely different life to the rest of us, it's safe to say she still has her fair share of awkward life experiences — including her first kiss. In fact, speaking to her fans at a concert in 2019, the star admitted that the boy she shared her first kiss left her speechless. And not in a good way. 
The Grammy award-winning artist revealed, "So, we went to the movies... and then we had this whole plan, we were gonna go to the roof of the parking lot, we were just gonna look at the stars" (via YouTube). She continued, "So we went to the roof, we sat there, and we kissed." But it's after the kiss where it all fell apart. "Right after we kissed, he says, 'Wow that was really not as magical, at all, as I thought it was supposed to be.'" Ouch.
Unsurprisingly, Billie Eilish has admitted that she wants to keep her personal relationships to herself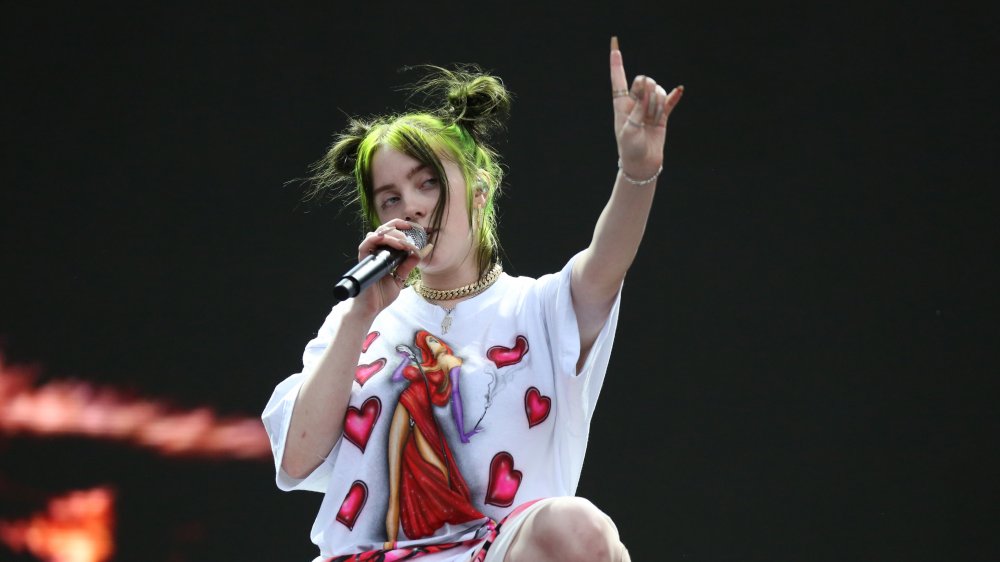 Debbie Hickey/Getty Images
On the night of the gig, she also revealed the name of the boy who was then hounded by her fans on social media (via Cosmopolitan). Hundreds of Billie Eilish supporters shared clown emojis along with comments that were totally uncalled for. 
But since, the singer has claimed that she will keep all the details regarding her personal relationships (past, present and future) to herself, including the names of her ex-lovers. "I definitely want to keep that private," she said on Capital Breakfast with Roman Kemp in September. "I can't even imagine," she added, "I think about it sometimes. I think about the people that have made their relationships public...and then they break up and it's like, 'What if it goes back?'" Given Eilish's ever-growing stardom, it's probably a good idea she keeps certain things quiet.