The Aldi Freezer Item You Don't Want To Miss Out On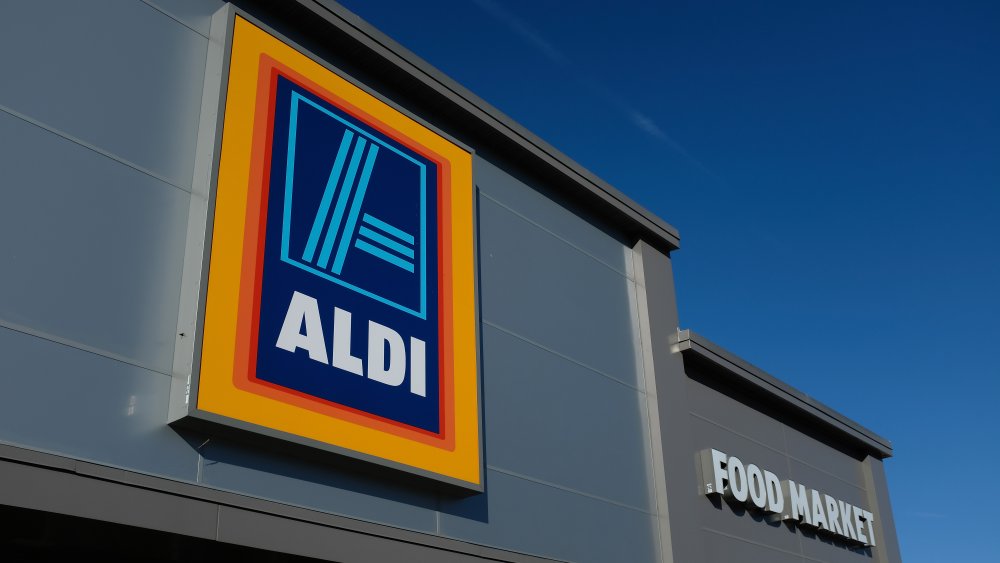 Sean Gallup/Getty Images
Aldi has a cult following for a reason — it offers high quality products that are always delicious and it has some truly unique items. I mean where else can you buy funnel cake mix from a grocery store? (via Delish) If you live by the chain, you also know they have all the essentials you need, from breakfast to dinner. And if you're looking for a crowd pleaser, you're in luck because Aldi just brought back fried chicken tenders, so you don't have to worry about any of the mess making it from scratch. 
The flavorful chicken tenders are made by Kirkwood brand Chicken Breast Tenderloins and can be found in the freezer section. They come uncooked in a five-pound box. However, some have reported the product is not always easy to find at Aldi. Fans responded to a Facebook post about the chicken breast tenderloins saying they couldn't find them in the store. One wrote, "Ahh! I've heard how good these are but never found them. Hope I don't miss them again!" Here's why you don't want to miss out on trying them.
Why people love these chicken tenders so much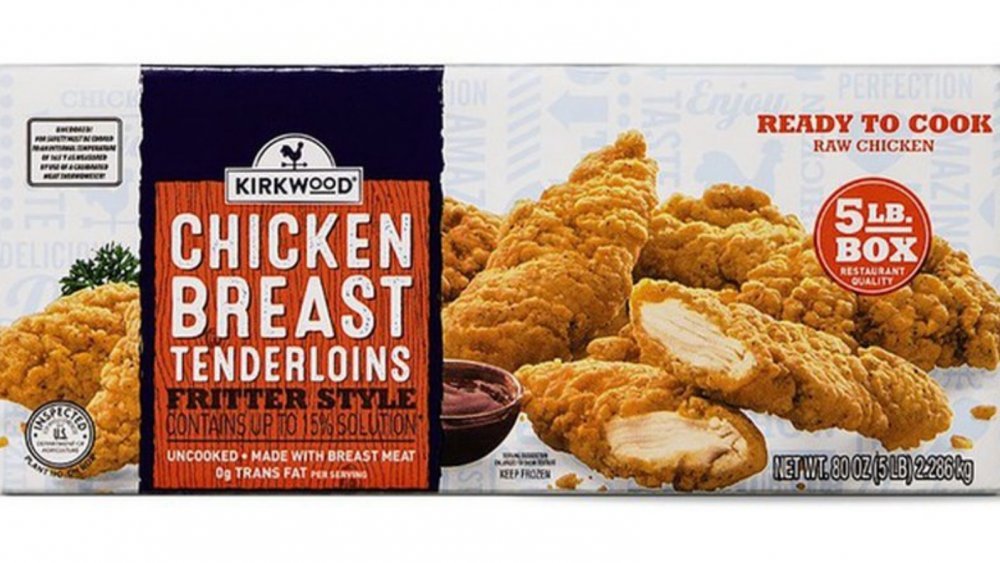 Aldi
The chicken tenders are "fritter style," which means that batter and breading make up more than 30% of the total product, according to the food company Dennis. This means that each bite is crunchy, juicy and flavorful. Fans of the products agree with one writing on Facebook, "Kirkwood chicken tenders are THE BEST!" Another noted they taste restaurant quality when you cook them. They wrote, "They're awesome...taste like they're from a restaurant when I air fry them."
Others said they cut the popular chicken tenderloins up and then put them in their salads or use them for chicken wraps. Whichever way you decide to eat them, it seems everyone agrees they are delicious. Even kids, who can be picky eaters, enjoy them. One mom wrote, "My kids love them." Now you just need to add some fries to the mix and you'll have a savory meal. Insider recommends buying the waffle fries from Aldi, which takes under 20 minutes to cook in an oven. Easy to make and tasty? Sign us up!