Unexpectedly Easy Ways To Get More Vegetables Each Day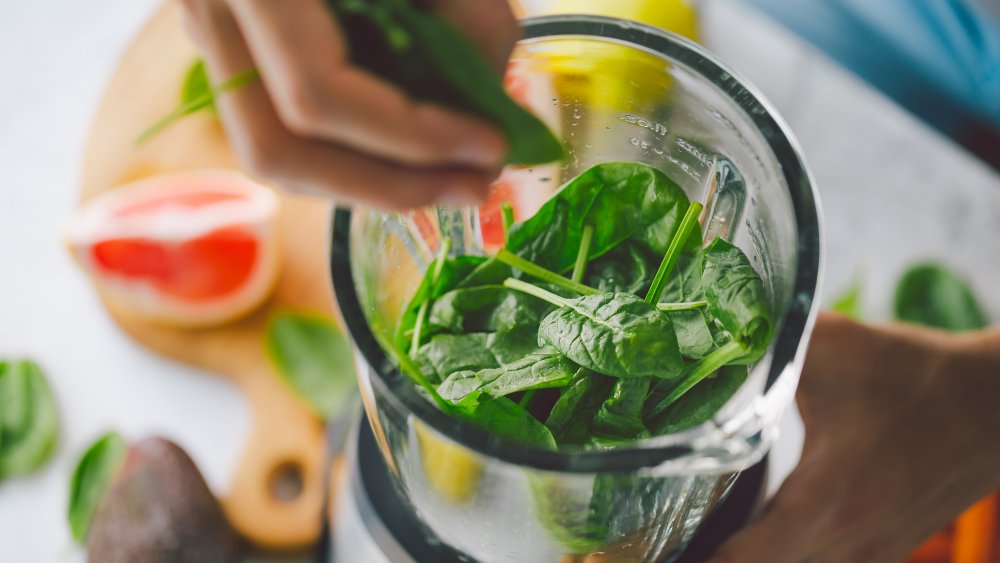 Shutterstock
While most people know that they're likely not getting enough servings of vegetables each day, very few of us know why this food group is so important in the first place. The high levels of nutrients that come from getting your greens help with vital processes like digestion, blood sugar regulation, and disease prevention (via Livestrong). Plus, vegetables contain valuable vitamins and minerals like potassium, Vitamin C and A, and antioxidants that the body needs to stay healthy.
The USDA recommends getting five to nine servings of both fruits and vegetables each day (via CBS). If eating vegetables ten times a day sounds intimidating, know that there are countless ways to sneak them in.
Starting a routine that supports your physical health is step number one. Getting into the habit of making a smoothie each morning is the easiest, most delicious way to slip in extra helpings of veggies. For your smoothie, start with a base of frozen berries, add nut milk, spices like cinnamon, or any flavor of choice, and peanut or almond butter (via My Recipes). Then add a handful or two of spinach to your blend. With the same ratio of berries to greens, you won't taste the spinach as much and you can drink your veggies!
Incorporate more greens all day long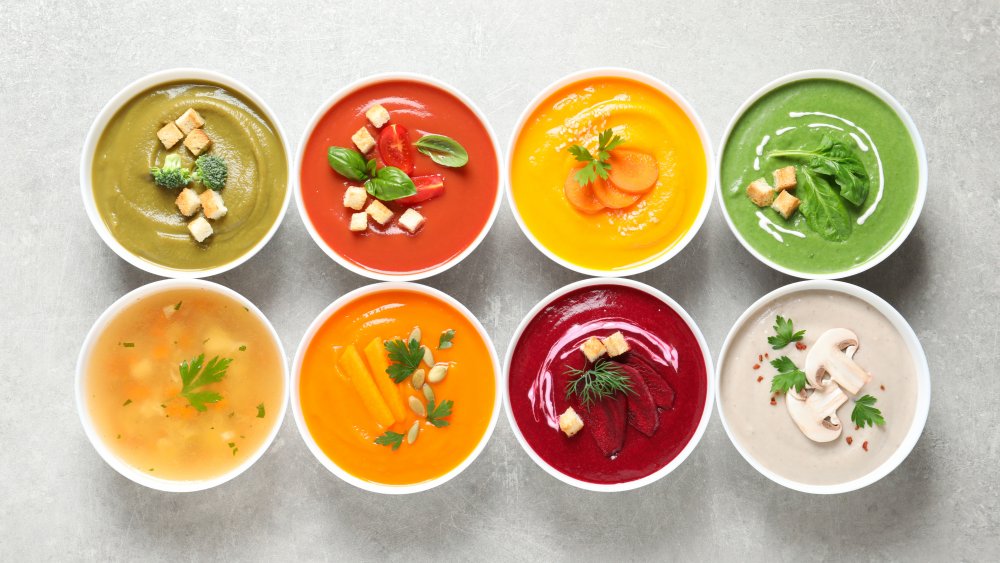 Shutterstock
When it comes to getting more vegetables, adding them to dishes you're already making can make a huge difference. For instance, add peppers to your taco night and more veggies to your soups. Another great meal to try, blended soups are simple, tasty, and chock-full of nutrients. If you have broccoli, carrots, celery, and onions, you can simply saute in an instant pot or on the stove, add your spices and puree. Find a recipe that you love and set aside time on Sunday to make a large batch of blended soup. That way, you'll have a healthy, nutrient-dense meal on hand throughout the week.
Nina Crowley, a bariatric surgery dietician, told CBS, "Don't rely on just dinner for veggies. Aim for three to four servings with both lunch and dinner, and one to two servings of fruit or veggie with breakfast and snack." Spreading out your vegetable intake can help keep your mealtimes on track while giving your body a constant stream of nutrients all day long. Another incredibly simple way to get your greens is to set aside time after you go to the grocery store to chop up your produce. With easy-to-grab celery sticks, carrots, bell peppers, and more, you'll be much more likely to reach for them throughout your week.
Even if you aren't at ten full servings of vegetables per day, making small improvements can be incredibly beneficial for your body in the long run.