Why Star Anise Should Be Your New Favorite Health Staple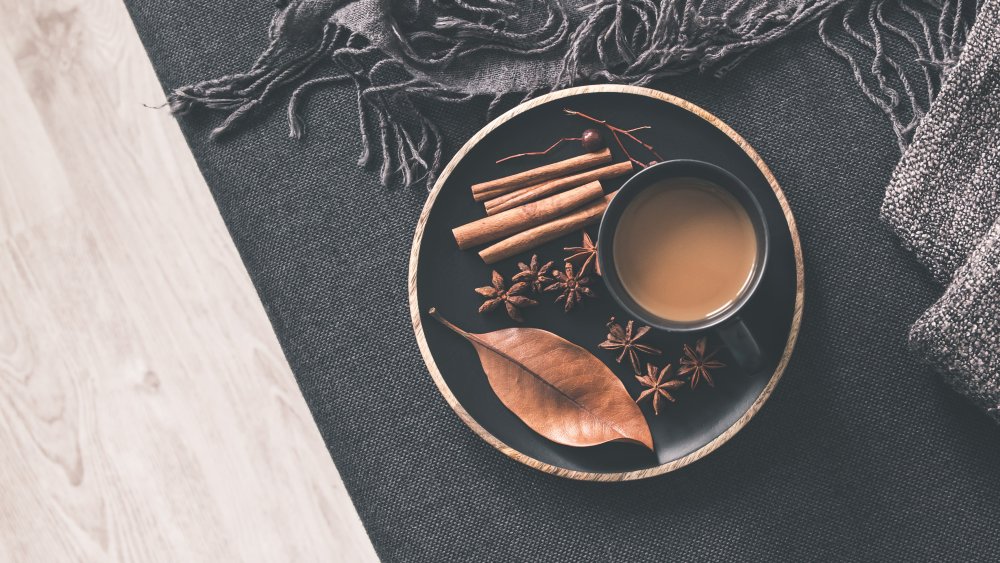 Shutterstock
You might recognize star anise from holiday-themed wreaths and decor. A star-shaped spice, star anise is a key ingredient in many cookies, pies, and other baking recipes. The multi-pointed herb has a licorice-like flavor and comes from a Chinese evergreen tree — it's also grown in Vietnam (via The Kitchn). Beyond its unique look and flavor, star anise also works as a powerful anti-inflammatory.
Perhaps its most notable health benefit, star anise packs a dense supply of flavonoids and polyphenols that work as anti-inflammatory and anti-microbial agents within the body (via Healthline). Some research even shows that the antioxidant load of star anise is linked to a reduction in tumor size, although more research is needed. These bioactive compounds combined with its anti-viral components make star anise a pantry staple that your body will thank you for. If you drink masala chai, you're likely already familiar with the taste of this amazing spice and its many benefits.
Star anise contains high levels of phytonutrients and antioxidants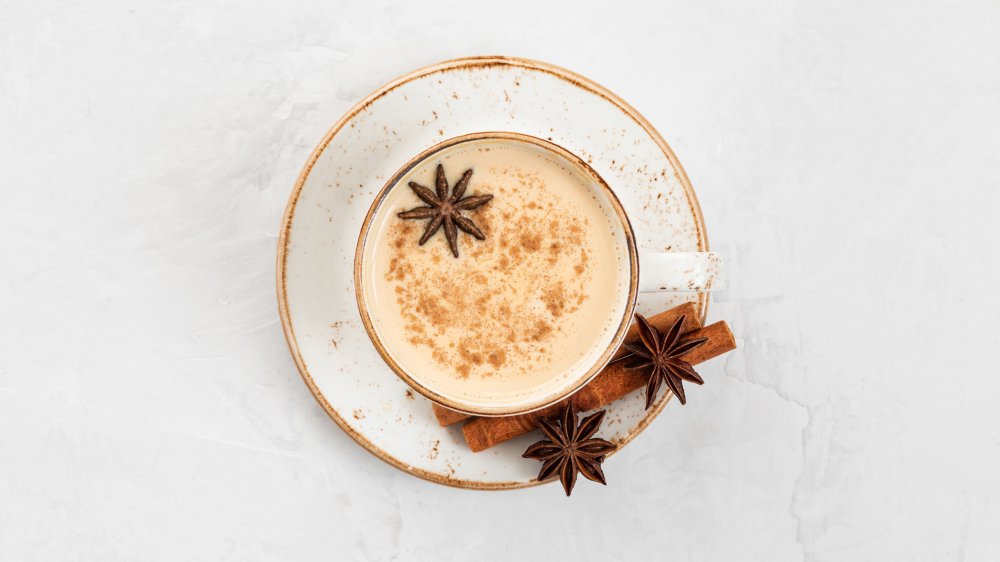 Shutterstock
Free radicals can damage cell walls and lead to chronic illness, and star anise's phytonutrients help to convert the cancer-causing substances into less toxic compounds (via The Conversation). Compounds present in star anise could also help maintain healthy blood sugar levels. A study performed on lab mice found that caffeic acid suppressed the rise in blood sugar levels after eating. So, if you struggle with diabetes or other blood sugar issues, adding star anise to your recipes can help.
You can add this herb to sweet dishes like baked goods or to savory meals such as steak. If you want to keep the flavor fresh, you can buy star anise and ground it on your own — otherwise, you can buy the pre-ground variety. Add your star anise to soups, broths, main dishes, and more — plus, you can make teas with this spice to reap even more of its health benefits (via The Kitchn).
The cozy aroma of star anise can do more than remind you of fond baking memories, it can work as a powerful anti-inflammatory and blood-sugar regulator.