How Real Housewives Changed Kyle Richards' Marriage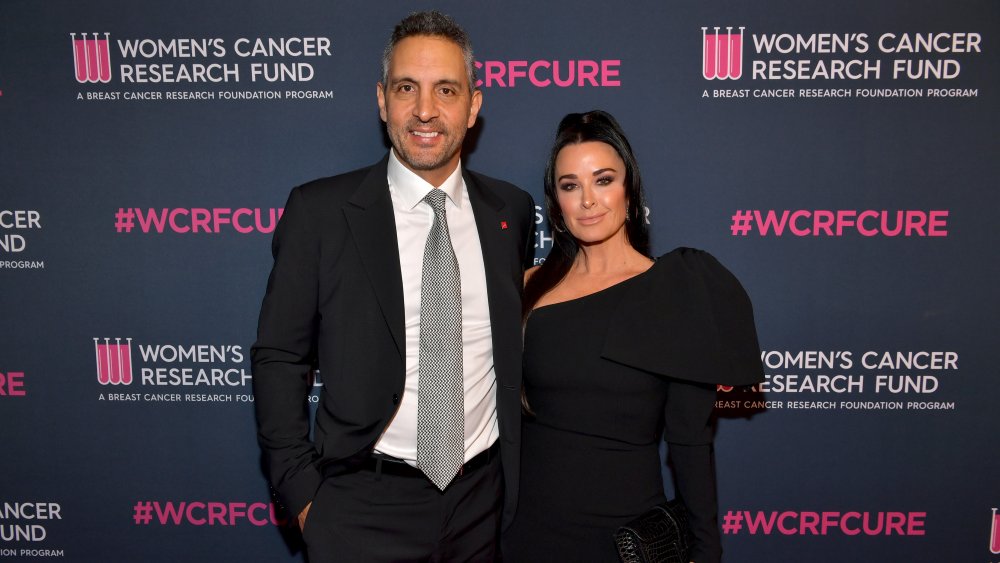 Emma Mcintyre/Getty Images
When she's not curating a clothing line, starring on The Real Housewives of Beverly Hills, working as an actress and playing mom to her four daughters, Kyle Richards likes to relax with the number one man in her life — husband, Mauricio Umansky. After ten seasons on the show, Richards' relationship with Umansky has definitely evolved.
After former Real Housewife of New York Jill Zarin expressed her fear that the show would eventually tear the Beverly Hills couple apart, Kyle quickly shrugged off her concerns (via BravoTV). On Watch What Happens Live, Richards responded by saying, "You know, I just think that she was coming from, because there is that supposed jinx with marriages and Housewives, but we're going strong. Almost 25 years married." 
Kyle's daughter, Farrah, also weighed in on the way the show has impacted her mother's relationship with her stepdad, Mauricio. The 31-year-old real estate agent said that the show "has definitely has made them stronger – 100 percent – and they are just the cutest honestly," on Us Weekly's Getting Real with the Housewives podcast. "They have set such a great example for couples, married couples, people in relationships because they truly are a team."
The duo celebrated their 24th wedding anniversary in January of this year and share three daughters, Alexia, 24, Sophia, 20, and Portia, 12 (via People).
Kyle Richards' and Maricio Umansky's careers have brought them closer together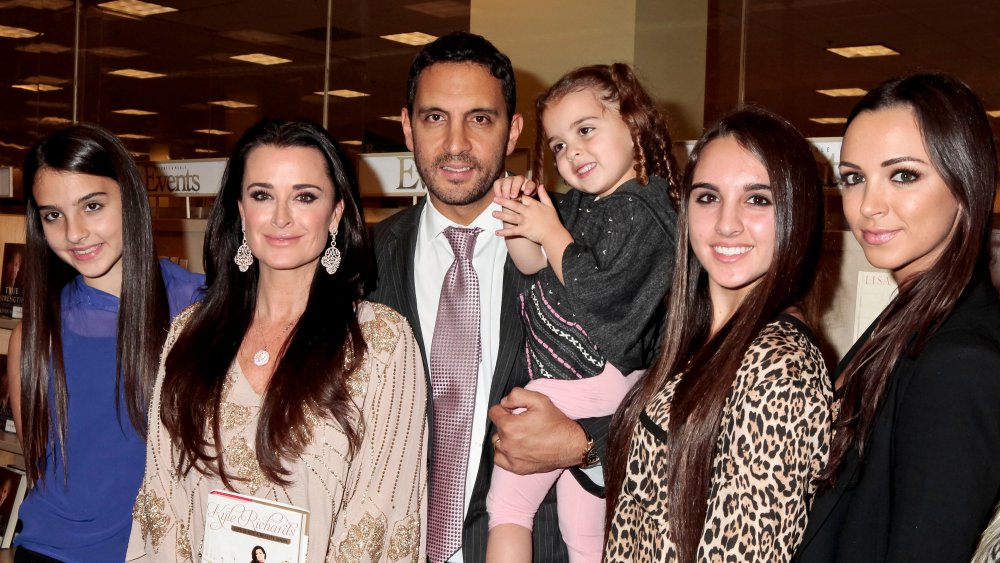 Tibrina Hobson/Getty Images
Sharing your life with the world for ten years may seem taxing to some, but the Umanskys have apparently taken it in stride, with their busy schedules working as an asset rather than an obstacle. Between Umansky's successful real estate company and Kyle's career, the two have to work to make time for one another. Daughter Farrah adds, "They try to spend a lot of time together and they really appreciate their time together. I definitely think it's made them stronger" (via UsWeekly).
Despite the fame and fortune, the Umanskys seem pretty down to Earth when it comes to family. In 2016, Farrah shared that her father, Guraish Aldjulfrie, and Umansky are also close (via BravoTV). When it comes to being there for his children, stepdaughter, and wife, Mauricio is all in. In 2015, he gushed about his relationship to People, saying, "We actually enjoy each other. She's funny, she makes me laugh. I don't have big guys nights out; Kyle is the person I want to spend most of my time with."
On-screen or off, this pair seems built to last the tests of reality TV, parenthood, business owning, and more.