Why Mindy From Emily In Paris Looks So Familiar
Emily in Paris is set to be Netflix's newest hit. The show centers on the titular Emily Cooper (played by Lily Collins), a marketing expert who moves to Paris to help a French marketing house better appeal to young, American women (per Vanity Fair). While she's not the main star of the show, Ashley Park, who plays Mindy Chen on the series, is a scene-stealing talent who can be seen serving up some sage advice in the show's trailer. You might be wondering where you've seen her before.
Park has several roles under her belt (per IMDb), with her screen credits dating back to 2012 when she appeared in the short Charlene Kaye: Human. Other screen credits include Are You Joking, Nightcap, Low Low, Tales of the City, and Helpsters.
Park is also a successful stage actress, who made her Broadway debut in the ensemble of Mamma Mia! In 2014. Other Broadway credits include The King and I and the musical adaptation of Mean Girls, in which she played Gretchen Weiners.
Mindy from Emily in Paris has 'always been super musical'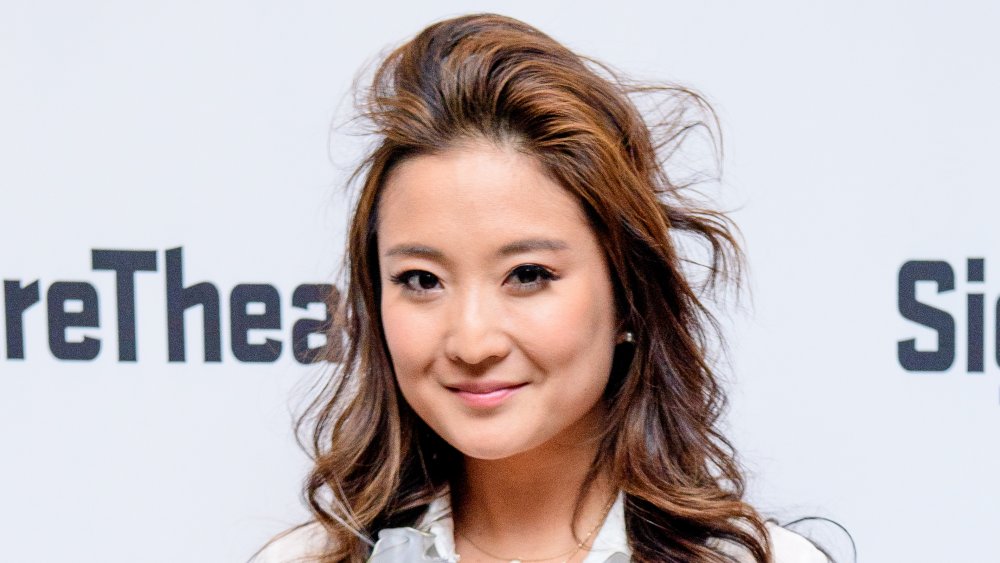 Roy Rochlin/Getty Images
Park told Interview that she was drawn to the performing arts from a young age. "Neither of my parents are in show-business at all," said the actress. "My father's basically tone-deaf. But they have great showmanship as people, and they signed me up for dance classes very early on. I was always the runt of the class, but I was very, very dedicated. Then I started taking piano lessons. I've always been super musical. But I never thought that musical theater was something I could pursue as a career until much later into high school."
Per The Interval, Park graduated from the University of Michigan in 2013 and has been acting steadily since then. While life is busy, she's happy to be living her dream. 
"Every morning I wake up and I'm excited to do what I'm doing, so even if it's a bunch of press stuff and going to a theatre for a long day, everything is really fine and I understand that," she said. "I'm really just trying to hold on to that."