Here's How To Pull Off The 'No Makeup' Makeup Look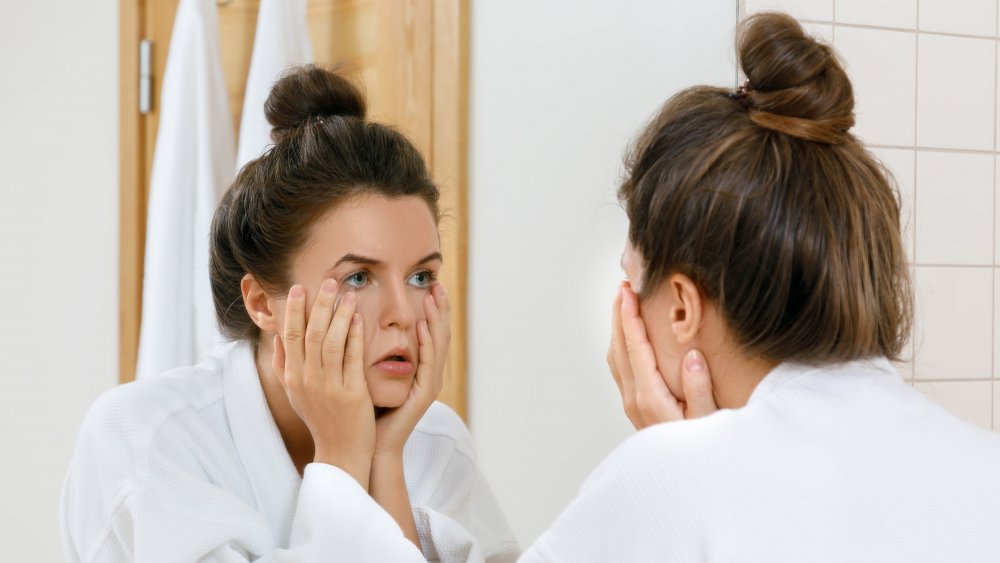 Shutterstock
You wake up, and in the mirror you see some under-eye circles or dull skin that you wish could just disappear. We've all been there, and you don't have to go all-out glam to put your best face forward. That's what the 'no makeup' makeup look is for. It's not about hiding your au naturel face but rather just giving yourself a little boost and looking refreshed and ready for the day.
Where it starts isn't even with makeup but with a clean, hydrated face. Joe G, a New York City based makeup artist, talked to Good Housekeeping about the importance of starting with basic skincare. "It's the pre-pre step. Use a full regime — with the cleanser and toner and serum and moisturizer that work with your skin type and that also address your skin concerns." Tinted moisturizers and sunscreens can even do double duty as a light foundation to even out the skin tone.
Follow the less is more mantra for a 'no makeup' makeup look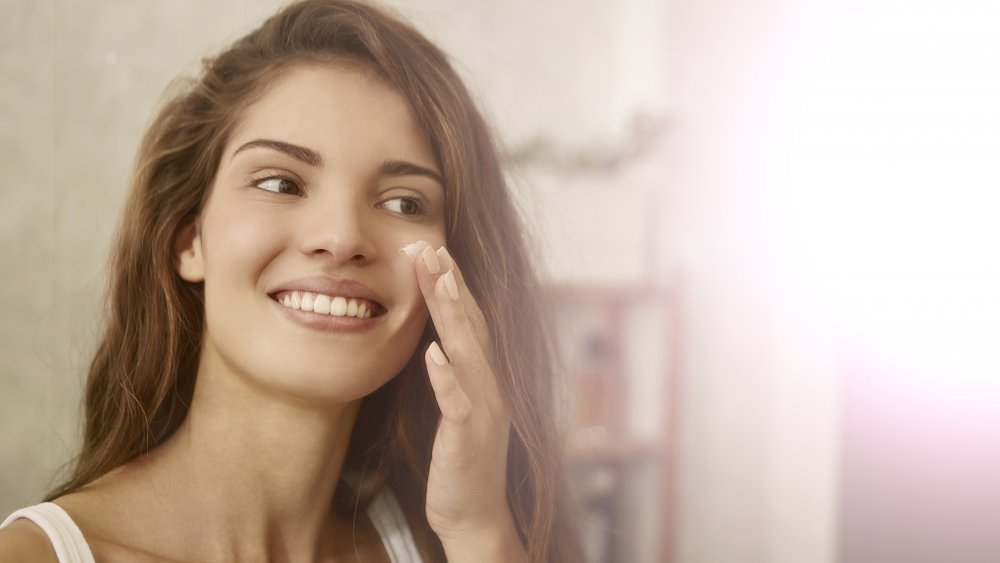 Shutterstock
If you do go for a foundation, make sure to use a light touch. Erin Ayanian Monroe, a celebrity makeup artist in Los Angeles, revealed to Byrdie that for the no-makeup look, she skips foundation and moves to concealer for any redness or spots. Dabbing concealer with your fingers under your eyes will help smooth out dark circles and make you look refreshed. Monroe added: "Then just finish with a light dusting of translucent powder in your T-zone and you're good to go with color!"
Follow it up with a touch of color to your cheeks. Makeup artist Dotti, who works with Alicia Keys, told Into The Gloss that, "If I bring any color to the cheeks, it's just to highlight that youthfulness. Blush really helps bring a glow that people don't realize is a little bit of makeup." Using a cream or gel blush instead of powder makes for a natural glow.
For the eyes, skip fully filling in your eyebrows and give a little love to your lashes. Monroe likes a good eyelash curler and a swipe of mascara just to the top eyelashes. 
And for the final touch, give your lips a light, natural tint, like you've just eaten a cherry popsicle. Using a tinted balm makes it easy to not overdo and give some hydration along with a little bump of color. You'll feel put together and ready to take on the world with your natural beauty shining through.