The Truth About Susan Page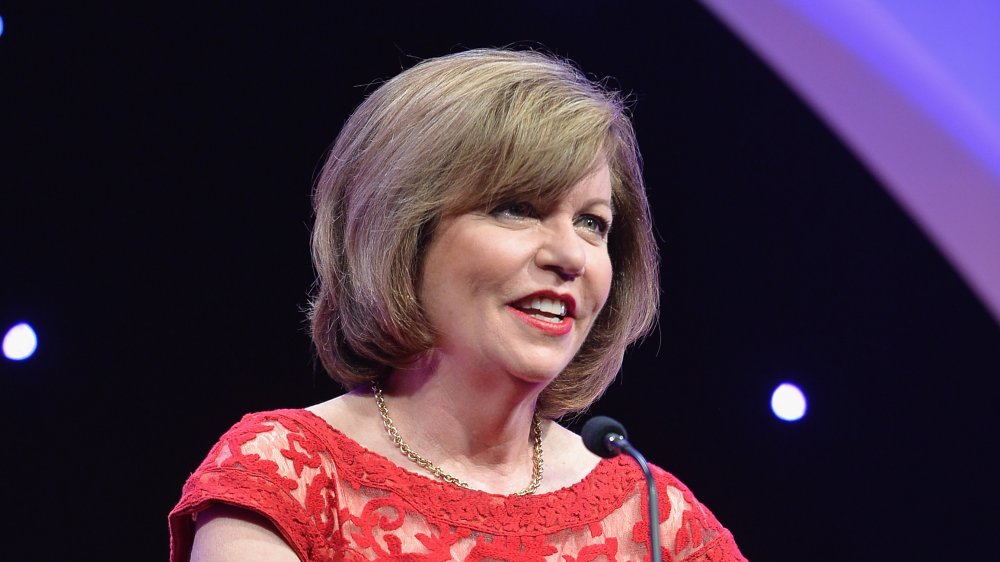 Alberto E. Rodriguez/Getty Images
On Wednesday, October 7th, the one and only vice-presidential debate of the 2020 election will take place between Mike Pence and Kamala Harris. With high hopes for actual discourse from the two candidates, there's a lot of pressure on moderator, Susan Page, to avoid a repeat performance of the first presidential debate debacle (via Vox).
With more than 30 years working in journalism, Page is likely taking the added stress in stride. The Washington Bureau Chief of USA Today boasts an impressive resume that might have the candidates more worried about what she might ask, than she is about moderating the debates. She's covered six White House Administrations, 10 presidential campaigns, and interviewed the last nine sitting presidents from Nixon to Trump (via PBS). With an impressive array of awards and recognitions including the Gerald R. Ford Prize for Distinguished Reporting on the Presidency and the White House Correspondents Association's Merriman Smith Memorial Award for Deadline Reporting on the Presidency, Page is not only esteemed by her colleagues she's actively sought out for her insight as a regular guest on PBS NewsHour, Face the Nation, Fox News Sunday, CBS This Morning, and NPR, to name a few (via American News Women's Club).
However, a recent report by Politico regarding Page's interactions with the Trump administration's top Medicaid official and Mike Pence protégé, Seema Verma, have left some critics uncomfortable with the veteran journalist given the task of moderating the upcoming debate.
Susan Page hosted a party for a Trump official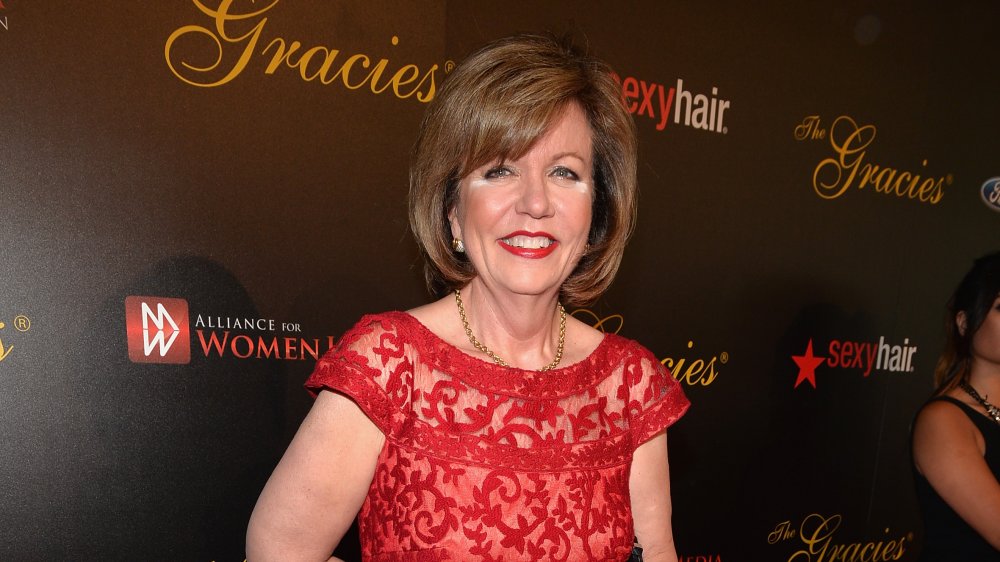 Alberto E. Rodriguez/Getty Images
It's a common practice for journalists, especially political journalists, to foster relationships with insiders with both parties. But many pundits are scratching their heads over a networking party hosted by Susan Page in 2018, honoring Seema Verma, who runs the Medicare and Medicaid programs for the Trump administration, and also sits on the coronavirus task force (via New York Magazine and Politico).
Dubbed a "girls' night" intended "to honor women on both sides of the aisle doing notable things," issues arose when it was suspected that the event was paid for with taxpayer dollars. While Verma did charge nearly $3,000 in expenses likely to Republican PR representative, Pam Stevens, to promote the event, Page never saw a dime of that money. She spent $4000 out of pocket for the party and was cleared of any wrongdoing. USA Today spokesperson, Chrissy Terrell, defended Page explaining to Politico that the social gathering was considered, "well within the ethical standards that our journalists are expected to uphold."
With a country so politically divided, the incident still has critics talking, but Susan Page's reputation speaks for itself. It's not a crime to have friends that are on opposite sides of the political fray. In a 2003 USA Today interview about her career and what she loves about journalism, Page poignantly noted, "It is a privilege to be able to observe big events and then try to convey them in ways that inform and sometimes move readers."