What To Do If You Overpluck Your Brows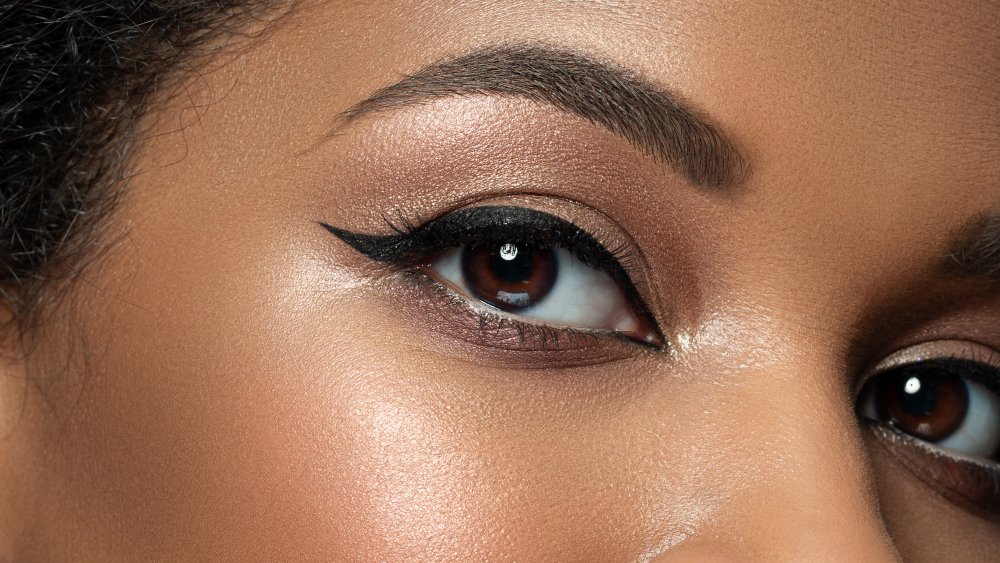 Shutterstock
There's nothing more satisfying than stalking social media for step-by-step beauty routines that feature perfectly shaped eyebrows. But sometimes, a few missteps happen between picking up the tweezers and going for it. People who overpluck their eyebrows know this feeling well. But don't worry — having overplucked eyebrows at some point in your life is almost a rite of passage.
What was just a tiny pluck of a rogue hair turns into an uneven brow that completely changes the shape of your face. Even though eyebrow plucking mishaps can feel like the end of the world — and a billboard calling attention to the beauty mistake — it is possible to make a comeback. 
The List asked beauty experts for tips on the best hair growth remedy when you overpluck your eyebrows.
Experts weigh in on how to recover from overplucked brows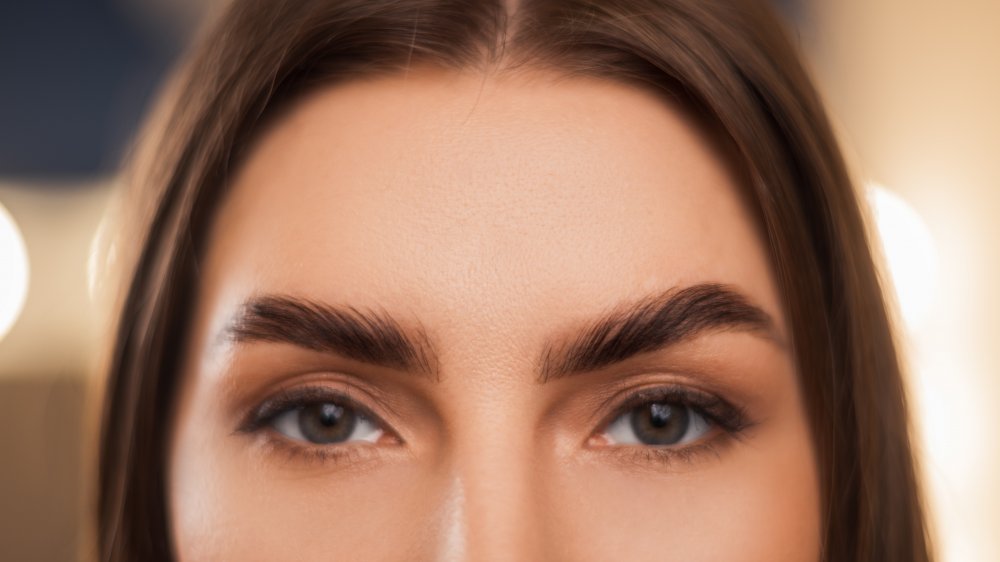 Shutterstock
The solution to overplucked brows could be hiding in your bathroom already. Polina Voiler, a professional brow expert and permanent makeup artist, explained the benefits of castor oil, which encourages hair growth and is affordable. "Castor [oil] can help condition hair to grow smoother without breaking off," she said. She added that "lash and brow serums work wonderfully on existing hair." But Voiler says, "Nothing will regrow follicles that have been dead for over [six] months. Cosmetic tattoo is the best choice."  
Meanwhile, celebrity brow and lash guru Melina Cespedes, who has worked on some of the best brows in Hollywood such as Karol G, Becky G, and Kardashian stylist Caesar Ramirez, stressed that an eyebrow intervention may be necessary. "Eyebrows are not a DIY project — they live on your face 24/7/365. My number one tip is to let a professional brow stylist do their magic." If you're willing to splurge, cosmetic tattoos are having a moment. Cespedes tells The List, "My magic is 'Henna Brows' — a service we offer at Lash Society Miami. Henna will hide any over plucking [for two to three] weeks while hair grows by dying the skin and hair." 
If you constantly overpluck your eyebrows and are not afraid of commitment, eyebrow tattoos like microblading can also give you a reprieve while the hairs grow in.