How This Voice Reject Ended Up Winning American Idol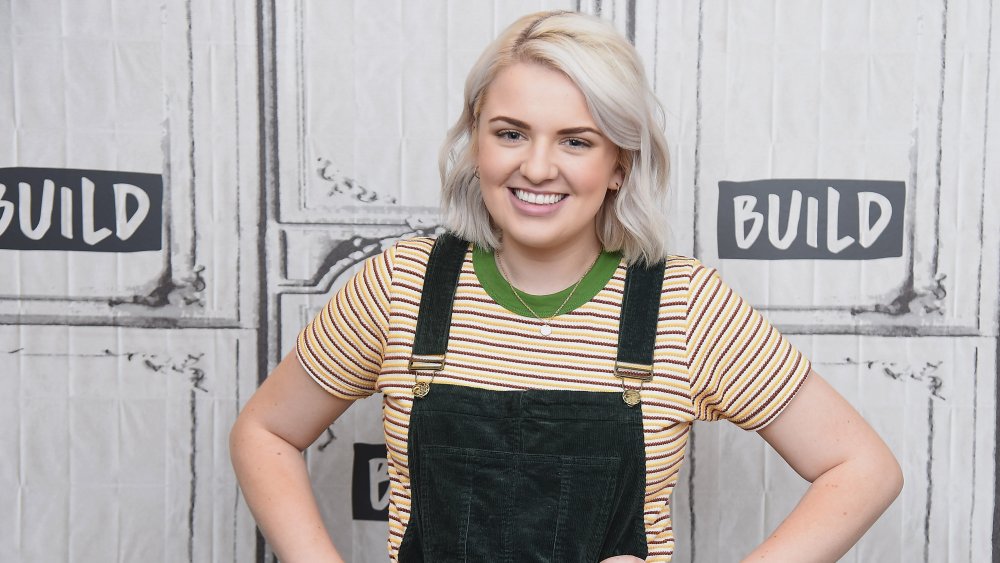 Gary Gershoff/Getty Images
In 2015, small town folk singer andsongwriter Maddie Poppe performed on The Voice, singing her heart out for the audience and for famous judges Adam Levine, Christina Aguilera, Blake Shelton and Pharrell Williams. Not a single one of the judges was impressed enough to turn their chair around to welcome Maddie to the competition (via Good Housekeeping). Her time fighting for her big music break on TV was over before it had even begun. Shortly thereafter, a palm reader confirmed her worst fears: she would never perform on television again (via Deseret News). But if Poppe has proven one thing to herself and to her fans, it's that you truly should never say never.
American Idol was in its final season the same year that Maddie was rejected form The Voice, and so she couldn't just dust herself off and try for that crown instead. She took some time to regroup, and then when American Idol made its surprise return to TV in 2018, Maddie showed up to try her luck with a different panel of celebrity judges. Standing with her guitar, she played "The Rainbow Connection," a timelessly sweet and hopeful melody originally sung by none other than Kermit The Frog. And this time, the judges were absolutely charmed; Poppe received a resounding "yes" from all three "American Idol" judges: Katy Perry, Luke Bryan, and Lionel Richie, who told her she had a "storytelling voice." Exactly what an aspiring folksinger wants to hear.
Maddie's dream came true on American Idol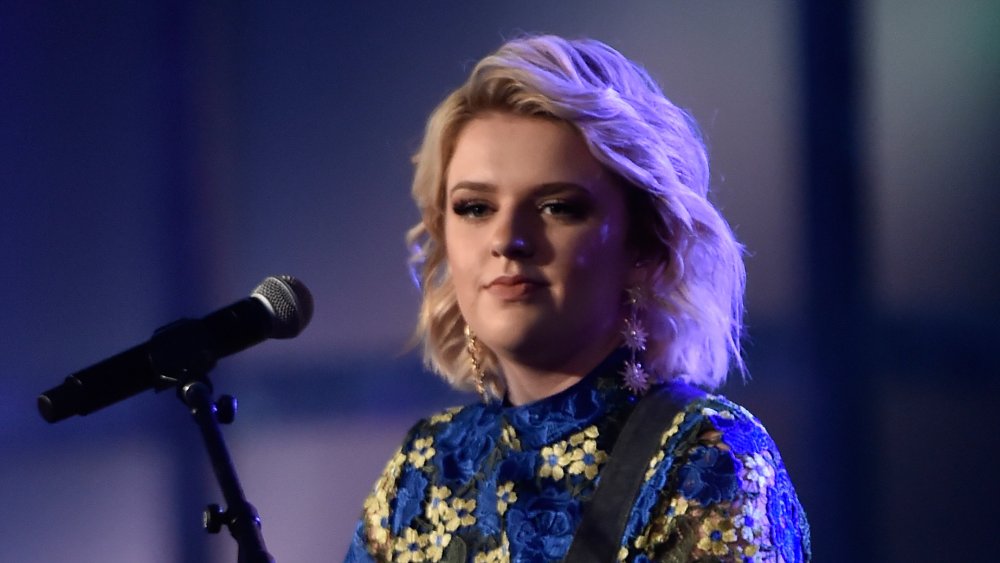 David Becker/Getty Images
In spite of her humbling start on The Voice, Maddie went on the win the 2018 season of American Idol, joining the ranks of previous champions like Carrie Underwood and Kelly Clarkson. In 2019, she released her first album, Whirlwind, which received glowing reviews. Guitar Girl Magazine declared, "In her new instantly charming album Whirlwind, the multi-instrumentalist chronicles her amazing journey through unforgettable melodies and cultivated songcraft...it is safe to say we've only seen the beginning of Maddie Poppe."
And in October of that year, Poppe went on tour with one of her all-time idols, Ingrid Michaelson (via Des Moines Register). At the time, Michaelson tweeted, "Bringing this sweetheart @maddiepoppe on tour as my special guest on The Dramatic Tour OCT 3-OCT 29! There is going to be a lot of harmonizing and fan girling all October long." In response, Maddie tweeted she was "So beyond excited for this!" And many fans of both singers felt the same way. One Twitter user said "Ugh. I adore both of you. So glad this is happening," while another gushed, "What a DYNAMIC DUO!!!!!" A dream come true for the young woman who was destined to "never be on television again."