These Essential Oils Could Finally Stop Those Breakouts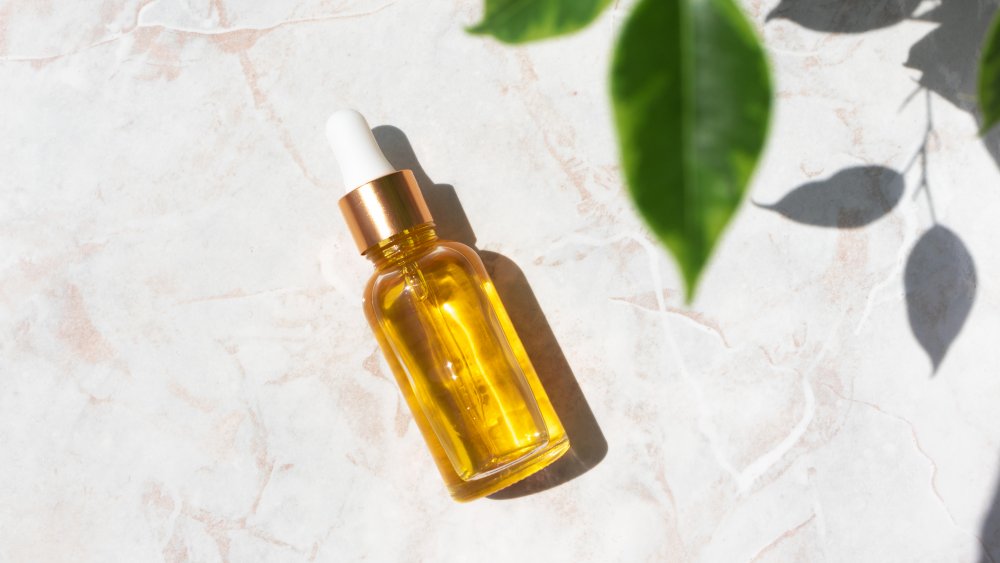 Shutterstock
Adding more oil to oily skin might seem counterintuitive, especially since many of us subscribe to the notion that oil clogs pores and contributes to breakouts. But using certain kinds of oil "can actually help balance out oil production," which can lead to fewer breakouts (via Allure). David Colbert, a New York City dermatologist shares with Allure, "Acne isn't caused by oils. Most people with acne have dry skin secondary to washes and medications." And sometimes, a dirty pillowcase can cause those pimples to populate. Yes, really. 
But, beyond balancing out your natural oil levels, essential oils also help to kill bacteria that can get trapped in your pores (via Healthline). If you're looking to add oil to your skincare routine and struggle with acne, start with tea tree oil. Helpful for "killing bacteria and fungi," tea tree oil clarifies while it invigorates the skin and "reduces swelling," but use caution. As Healthline also notes, "Essential oils are concentrated plant chemicals" that "can be very strong." To apply tea tree oil, you should combine a few drops of this essence with a carrier oil, which has a diluting effect, then do a small patch test on your wrist to make sure that no "itchiness, redness, swelling, [and/or] burning" occurs.  
Wash your face and then gently pat a cotton ball with the mixture all over, particularly in acne-prone areas. Let it dry and then cover with a moisturizer to soften. You can also look for pre-made facial oils to help with this, like Biossance's Squalane + Tea Tree Balancing Oil that combines tea tree with rosemary and squalane to soothe and clear (via Allure). 
Essential oils also help to fade acne scars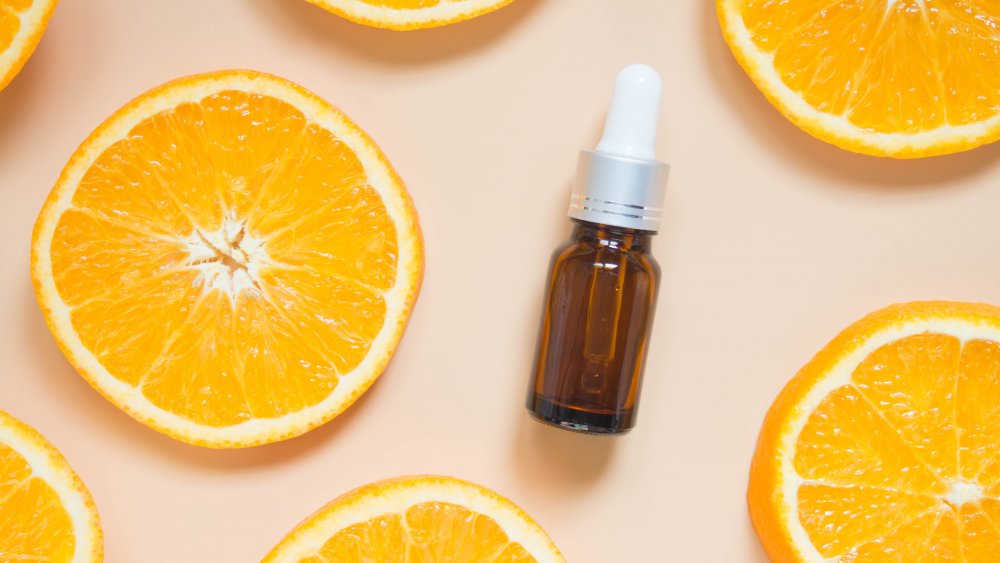 Shutterstock
On top of fighting new breakouts, certain essential oils can help to fade the damage of old breakouts. Founder of EO Products, Susan Griffin-Black told Byrdie, "Helichrysum and immortelle are my favorite oils for acne scars. Their replenishing properties support skin regeneration and promote smoother skin. Rose and lavender are also excellent for scars." Using jojoba oil, which combines a few of these ingredients, can give you a one-stop shop for reducing the appearance of old blemish scars. 
If you're looking for a dewy glow, considering adding marula oil to your medicine cabinet. With tons of omega-6 and 9 acids, this oil comes loaded with powerful antioxidants with antimicrobial benefits to fight off acne (via Byrdie). Hydrating and non-greasy, marula oil in its purest form is also super wallet-friendly! Look for an amber oil that contains the benefits of the oil's natural state and start adding it to your routine to reap the benefits (via Byrdie).
Clarifying, cleansing, and toning, essential oils offer a natural remedy for an affliction that many suffer from — acne-prone skin.