Here's What People Are Saying About Costco's Kirkland Signature Detergent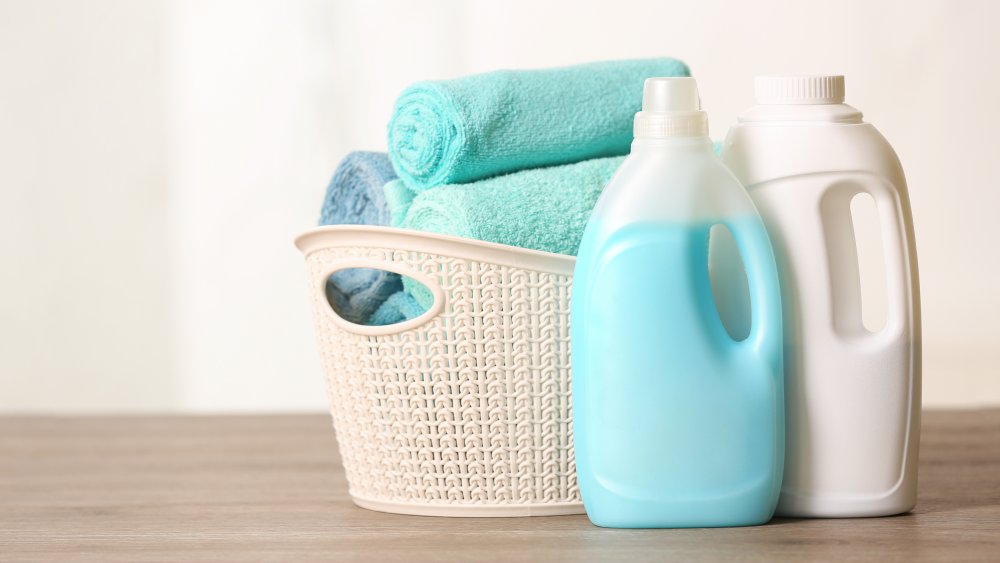 Shutterstock
Buying laundry detergent can feel like a strangely personal purchase and it would really take a load off if we knew what to wash our loads of laundry in. Our clothes touch our skin around the clock, making what they're washed in really important for how our skin feels. A good place to find a budget option might be in Costco's detergent aisle. Their house-label, Kirkland Signature, offers a detergent that has the internet buzzing with opinions. Here's what a few are saying.
Consumer Reports recently tested the best and worst laundry detergents awarding best in value to Kirkland Signature's Ultra Clean. It is a great value indeed, pricing at around half as much as competitor detergents like Tide and Persil. Consumer Reports also said Kirkland Signature to have rated excellent in removing stains from body oil and sweat. It wasn't as powerful on the hard to scrub out stains caused by grass and blood. One Reddit user agreed, saying, "I buy Kirkland brand and find it does an adequate job unless it is tested beyond its limits (like washing clothes covered in motor oil- mechanic in the family). For that, I use Tide. Everything else gets washed with KS."
Kirkland Signature's price wins over customers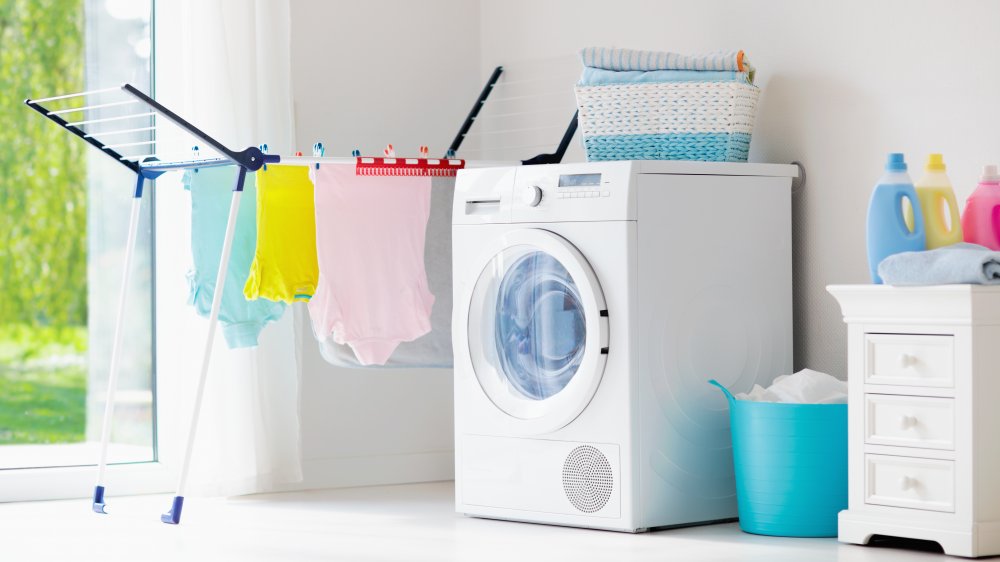 Shutterstock
Despite the detergent's limitations, competing brands appear to be losing customers to Kirkland Signature's budget friendly prices. One Ridditor wrote, "Used to buy tide pods exclusively, always looking out for those buy 2 get 1 deals and would stock up months at a time. But I switched to Kirkland, which is cheaper than any deal I've ever gotten with Tide, and haven't noticed any difference in quality of wash. We also don't get the random undissolved tide pod we rarely got with tide pods."
Kirkland Signature detergent is also performing well with professional assessors. After testing 17 detergents to 10 common stains in cold water, Wirecutter named Costco's house-brand detergent as the budget pick. None of the 17 detergents were able to effectively remove makeup, but Kirkland Signature did a significantly better job than the rest. In addition, it ranked as a leader in removing odors. It's hard not to see the positives of buying a detergent that is half the price of competing brands all the while receiving the same benefits.