What You Don't Know About Giuliana Rancic's Fountain Of Truth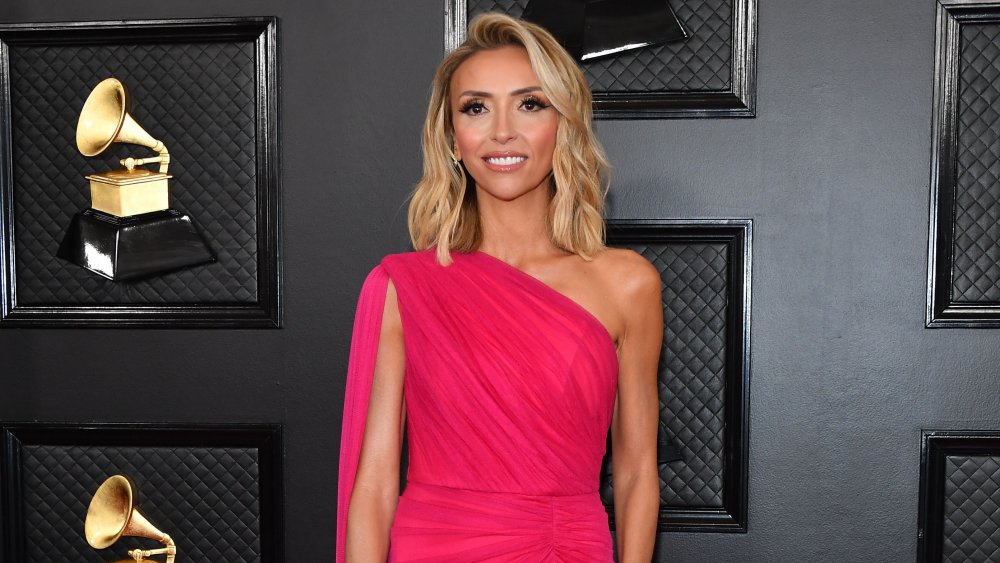 Amy Sussman/Getty Images
Giuliana Rancic is most recognized as the former co-host of E! News and star of the reality show Giuliana and Bill, but what you might not know about the 46 year old TV personality is that she's also the founder of the clean skincare line Fountain of Truth. After being diagnosed with breast cancer at just 36-years-old, Rancic, who had "no family history of the disease," made a huge lifestyle change that included switching out all the beauty and healthcare products in her daily routine to natural products, according to Yahoo! She told the outlet, "I did my research about ingredients that can disrupt your system, mimic estrogen, and it was really scary because they can wreak havoc on your body."
Unfortunately, finding skincare with clean ingredients that actually delivered results was next to impossible. In an interview with Skincare.com By L'Oreal, Rancic explained, "I had a hard time finding what I considered to be a non-toxic skin-care line that also treated the appearance of fine lines, discoloration and other skin issues. I committed myself to creating my own clean products and sharing them with all people of all ages."
Giuliana Rancic teamed up with a cosmetics giant
Instead of seeking out investors for her clean beauty line, Giuliana Rancic teamed up with established natural product company Hain Celestial, known for their JĀSÖN, Alba Botanica, and Avalon Organics lines. Working with an already established brand would not only bring her product to market faster, but all production, research and marketing mechanisms were already in place making the transition from concept to consumer much more effective. She explained to Yahoo!, "I wanted to partner with someone who is already doing this and doing it really well."
According to the brand website, "The complete product collection, ranging from serums, eye creams to cleansers, to masks to moisturizers, and more — is designed to enable consumers to enhance their beauty with efficacious, natural skincare offerings that helps reduce the visible signs of aging." In addition, Fountain of Truth promises that all their products are free of silicones, mineral oil, petroleum, phthalates, artificial dyes, DEA, phosphates, PEGs, SLS lathering agents, and synthetic fragrances, as well as being vegan and cruelty free (via Yahoo! and Leaping Bunny).
Fountain of Truth gives back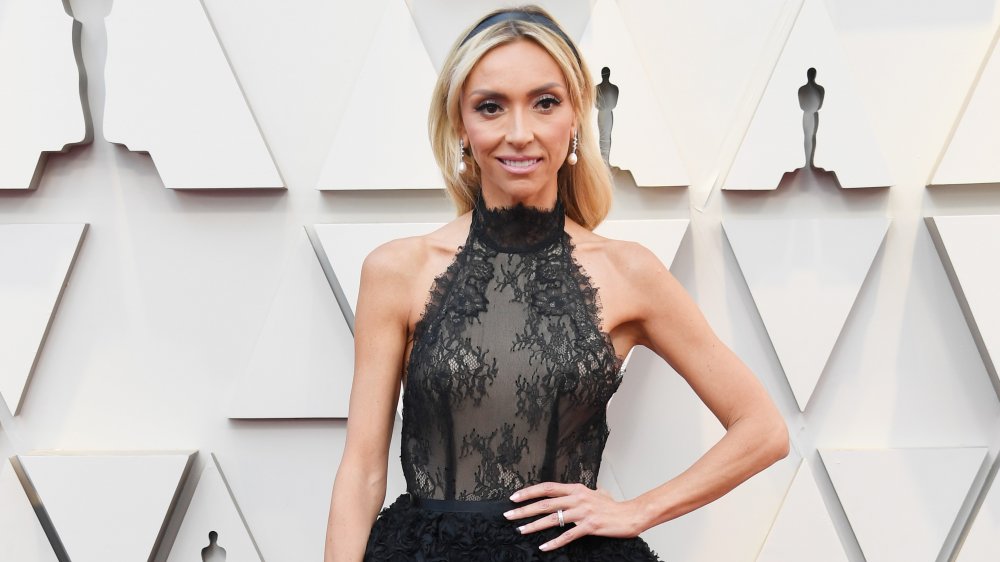 Frazer Harrison/Getty Images
Giuliana Rancic has teamed up with Pink Agenda, a non-profit created through the Breast Cancer Research Foundation, to create Fab-U-Wish, an organization that according to their mission statement, "grants wishes and brings joy to women undergoing treatment for breast cancer." Created after finding a moment of happiness in the days she got treated with hair, makeup, and wardrobe on set, Rancic wanted other women to find themselves through pampering like she did. Taking their mind off of treatment even for just a few hours is the positive energy she hopes to convey through Fab-U-Wish and as she explained in an interview with ChicagoNow, "I'm grateful to be where I am today — a new mother, feeling strong and healthy and in a position to help other women now going through what I did."
To help give back, 10% of sales from Fountain of Truth hand cream, Youth in Hand, which retails for $28, gets donated to both the Research Foundation and Fab-U-Wish (via Yahoo!).