Here's How To Protect Your Tattoos In The Sun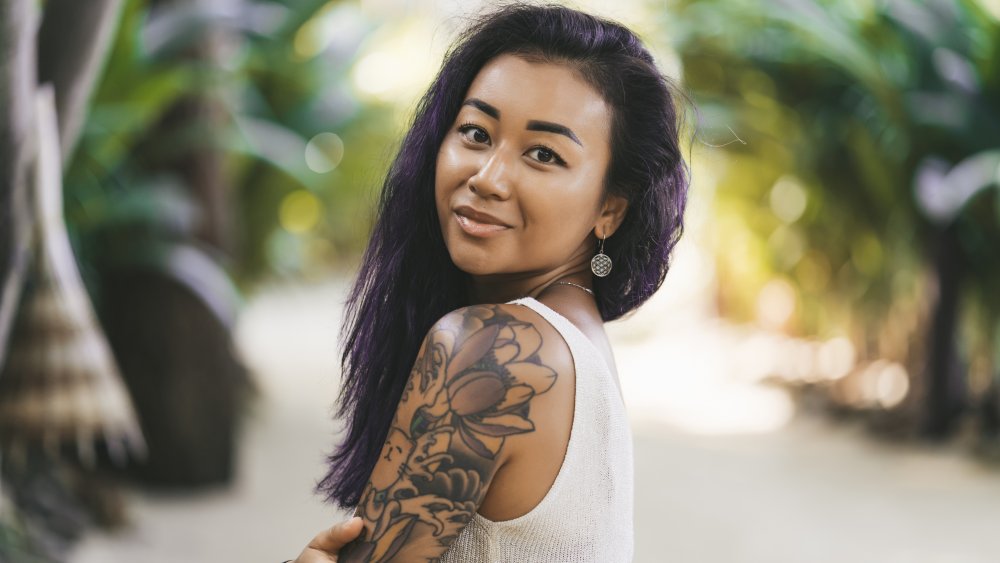 Shutterstock
If you want your new tattoo to keep that clean, vivid look, you're going to want to be careful about exposing it to direct sunlight. The UV rays can damage both the design and your skin. Don't worry though — as long as you take the necessary precautions, you shouldn't have a problem. 
According to Tattoodo, if your ink is less thank 3-4 weeks old, you should cover it up completely with clothing. After that point, if it's totally done scabbing and peeling, you can start going out in the sun with your tattoo exposed as long you protect it. You're going to want to use a broad spectrum, 30-50 SPF sunscreen with natural ingredients, rub-on rather than spray. If you're out in the sun for a while, you should be reapplying sunscreen to your fresh tattoos every two hours.
Any amount of sunburn will damage your tattoo and the surrounding skin. As Byrdie explains, the UV rays will break up the tattoo's pigment, causing your design to fade. 
Important tips for keeping your ink safe in the sun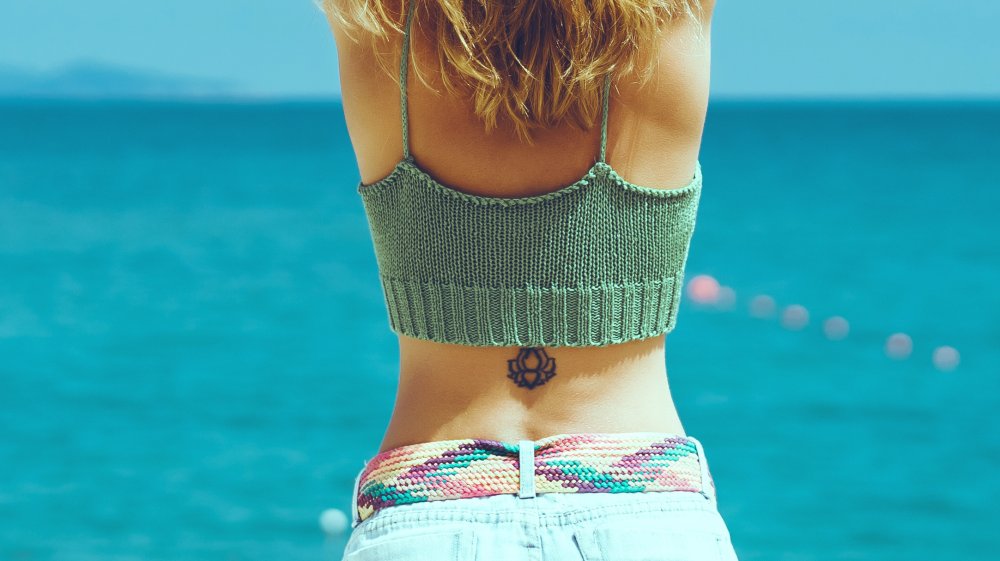 Shutterstock
One simple way to make pigment-protection easier is to get your tattoo in the winter. After all, it's much easier to keep your skin safe when you're wearing a puffer coat and staying dry than when you're wearing a bikini and soaking in chlorine. Another thing to keep in mind is that some designs are more at risk than others. Color tattoos with lighter highlights should be covered especially carefully, since the lighter colors will fade quicker than the darker ones. 
Whether you're out in the sun or staying in the shade, moisturizing is going to help protect your design. Majestic Tattoo NYC recommends using lotion three to six times per day in the first two weeks. Avoid lotions with fragrance, and stick to products with natural ingredients.
Finally, check your skin regularly to see how you're doing. In addition to checking the ink, check the surrounding skin for any sun damage like tans, burns, or moles. If your skin is getting damaged, it's time to up your protection game.