What Is Co-Washing And Should You Try It On Your Hair?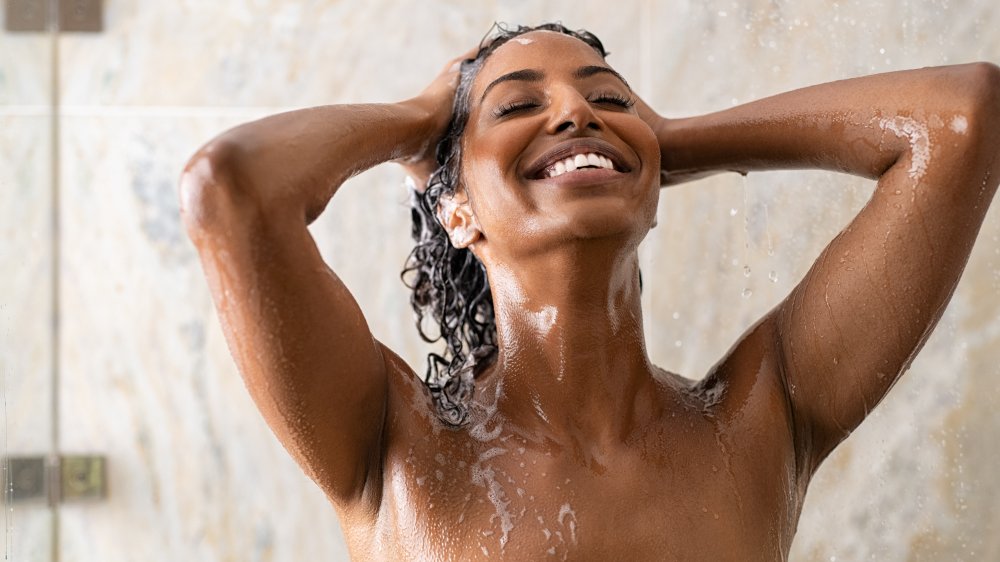 Shutterstock
Celebrating your hair, no matter its length, shape or texture, can be powerful. In many Black communities, hair is seen as a form of self expression and strength. Many Black women have an emotional connection to their hair, and dedicate time, energy and effort into caring for their strands. But sometimes, for women with coarse, curly hair, managing their curls feels like an uphill battle. A lot of experimentation and upkeep goes into wash day. Nailing the right hair care routine often takes years of practice, and trial and error. One of the most popular methods for maintaining curly hair is co-washing which involves using a cleansing conditioner to rinse your hair (via Byrdie).
Of course, there's a wide variety of shampoos on the market that target problem areas for specific hair types. However, according to a study by the Indian Journal of Dermatology, some of these shampoos contain chemicals that are very acidic and can dry your hair. Co-washing aims to avoid that by simplifying the process. 
So, what is co-washing, exactly?
Is co-washing the right hair care routine for you?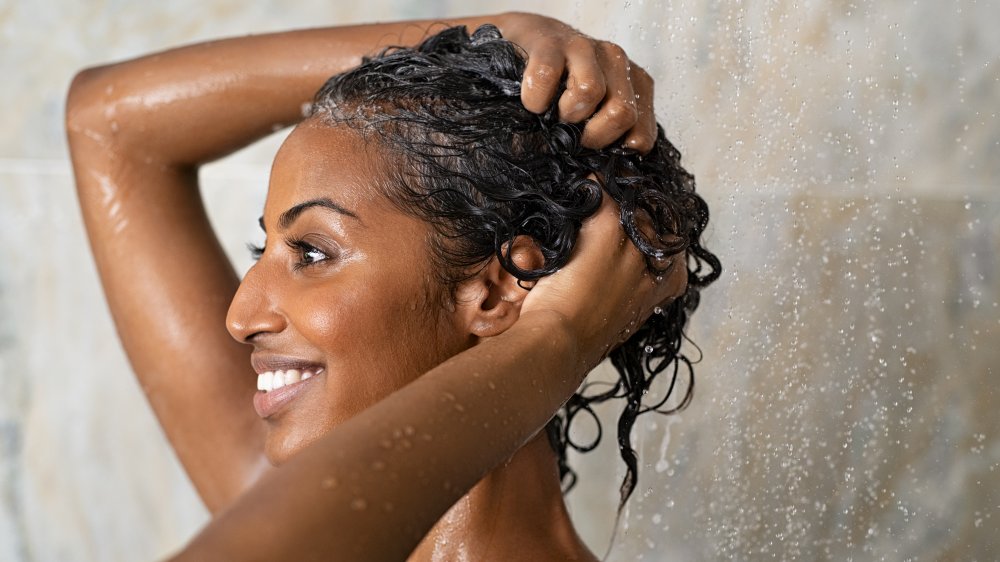 Shutterstock
Co-washing combats hair dryness by sealing in moisture. Celebrity hairstylist Chaz Dean explained the benefits of co-washing to CNN Underscored. "The cleansing conditioner allows natural oils to clean, nourish and hydrate the hair and scalp," he explained. You can rotate between a co-wash and a regular shampoo day depending on need (via Glamour).
To get the best results from co-washing, knowing your hair type and which products work for you is vital. A study by Karger found that women with thicker curls will benefit from co-washing because the process moisturizes their hair without weighing it down and gently removes dirt at the same time. It also nurtures dry and overprocessed hair. However, the same study also stressed that co-washing can lead to product buildup if you aren't careful.
What does the co-washing routine involve?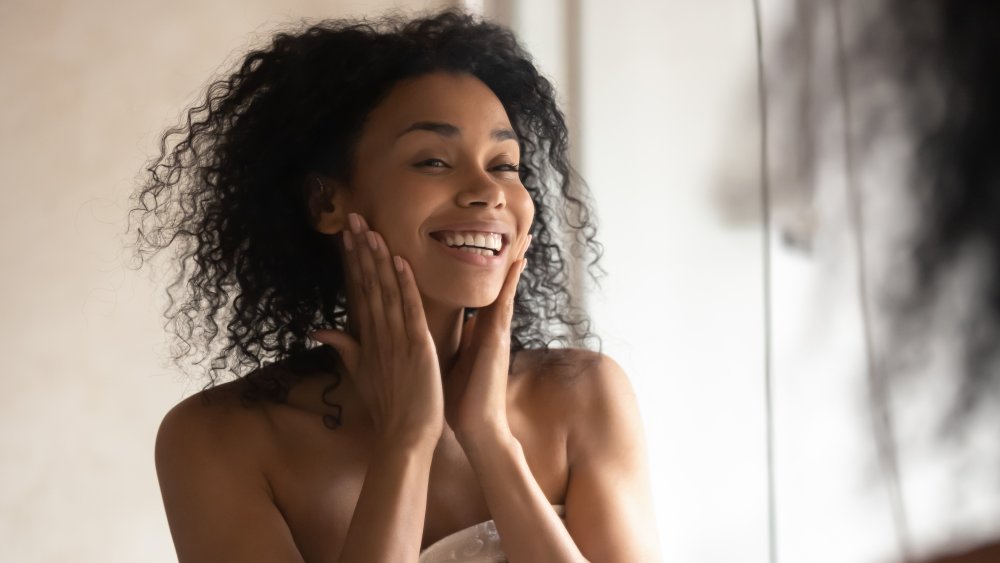 Shutterstock
Content creator Mena Adubea detailed her co-washing and overall hair care routine to Glamour. She said that she alternates between co-washing her hair and using shampoo depending on the products she used during the week. She also mentioned that she co-washes her hair on a consistent basis so she does not have to worry about product buildup.
First, she uses Shea Moisture Manuka Honey & Yogurt Hydrate & Repair Conditioner, a rinse-out conditioner that is specifically made to hydrate and moisturize, to mainly co-wash her edges, a small bit of her roots and ends. The next step is to detangle your curls using a wide-tooth comb. The amount of time it takes for the detangling process depends on your hair type. Once you are done, you can style and go!