The Truth About Cardi B's Relationship With Blackpink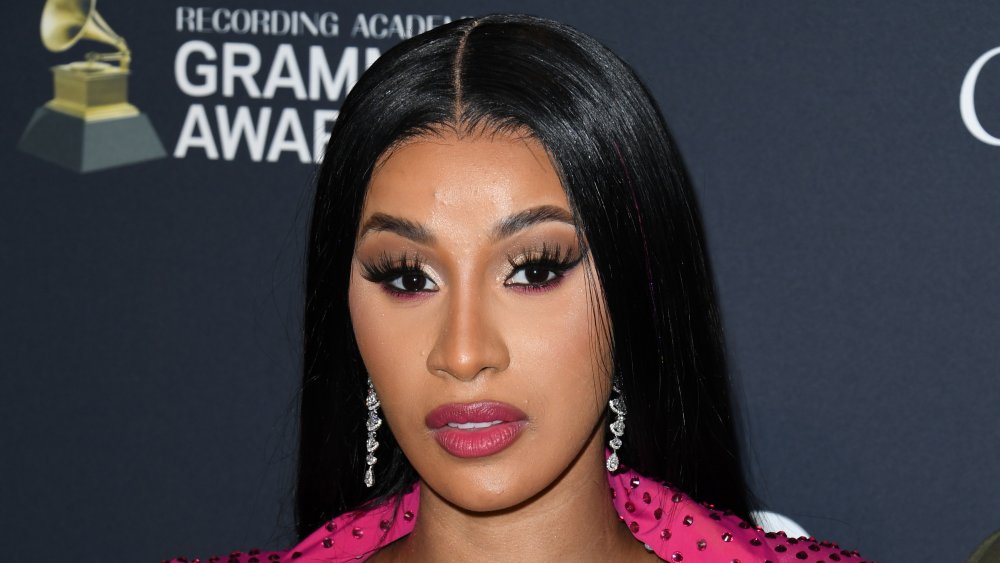 Jon Kopaloff/Getty Images
If the past few months are any indication, K-pop fans around the world are a force to be reckoned with. From trolling President Trump with fake registrations for his Tulsa rally in June to showing their support for the Black Lives Matter movement by silencing #WhiteLivesMatter posters with a flood of K-pop memes, this frenetic group even got under Cardi B's skin when they pestered her to promote Blackpink's latest release, The Album, which dropped on Friday (via CNN and BBC). Cardi features on the K-pop quartet's first rap collab, "Bet You Wanna" (via Radio.com).
"I really love the girls but I won't let you lil kids play with me. I already got payed to do what I had to and I won't do nomore," Cardi tweeted, also posting, "Yall make relationships with artist be very weird cause of the weird hate ya be throwing and ya was doing that b4 the song came out. I already got pay and I don't ask to be on songs I GET ASKED!" However, at some point the "WAP" rapper experienced a change of heart, deleting the clapbacks in favor of encouraging fans to check out Bardi Pink and download The Album.
Here's how Blackpink really feel about Cardi B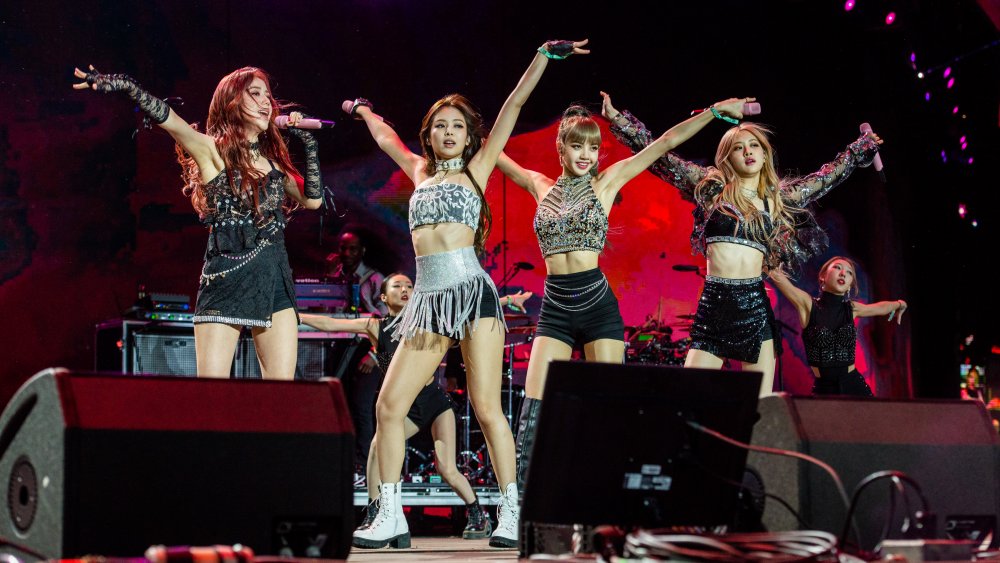 Timothy Norris/Getty Images
Meanwhile, K-pop sensation Blackpink could not contain their excitement about working with Grammy winner Cardi B. "We were screaming. We were literally screaming," band member Rosé told South China Morning Post. Added bandmate Jennie, "It was our first time having a rapper feature for our song," continuing, "As soon as we heard the verse we were like, 'Ah! Cardi B!'"
And though it was admittedly difficult, the legendary rapper kept the lyrics clean, tweeting, "It really hard for me to do a verse with no curse words and PG." Still, Cardi B maintained her fierce attitude. When President Trump announced his and First Lady Melania Trump's positive COVID-19 test results, Bardi did not miss the opportunity to both troll him and reference her collab. "'BET YOU WANNA' wear a mask now," she tweeted.