The Touching Meaning Behind Eddie Van Halen's Most Personal Song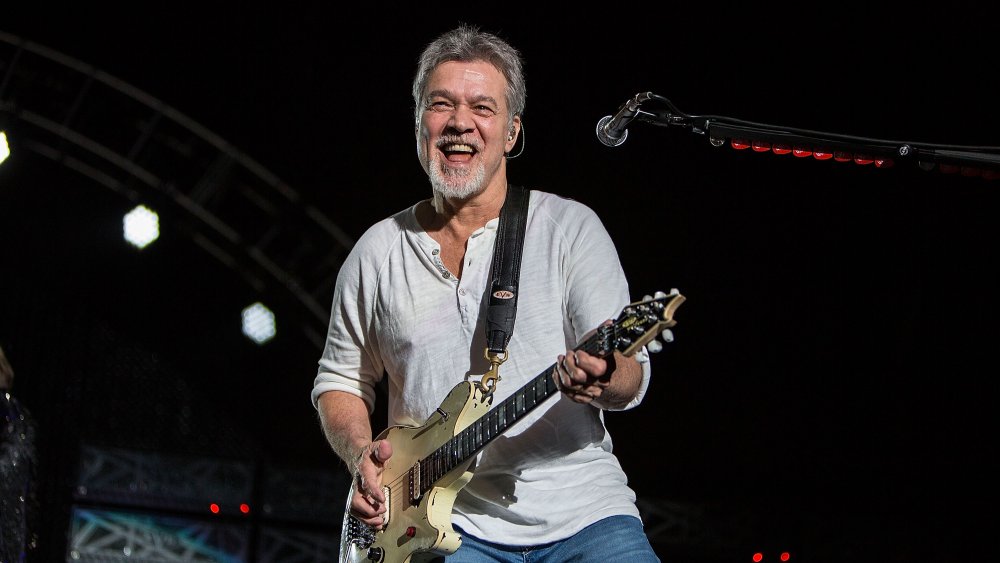 Daniel Knighton/Getty Images
You might be mourning the death of Eddie Van Halen today by listening to one of his many albums, and you may not know the story behind one of his most personal songs. It turns out that the acoustic guitar solo "316" from the 1991 Van Halen album is more than just a pretty song. It's all about the love of a father for his son (via Van Halen News Desk).
Eddie Van Halen, songwriter and guitarist of the band Van Halen, influenced a generation of musicians with his unique style. Records dropped and charts topped throughout the '70s, '80s, and '90s, and the band cemented their place in rock-and-roll history. It was their ninth album "For Unlawful Carnal Knowledge" that laid down the purely instrumental track "316."
The song was actually first played back in 1986, but it didn't make it onto an album until 1991. In fact, it didn't even have a name until then.
The song's title was inspired by the birth of Van Halen's son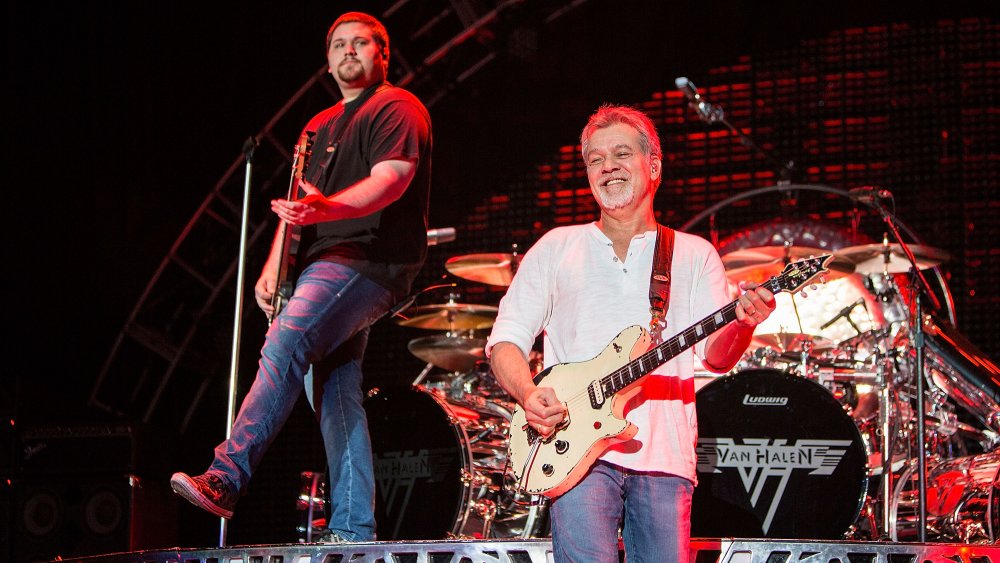 Daniel Knighton/Getty Images
About a month before the album was finished, Wolfgang Van Halen, currently the Van Halen bass player, was born to Eddie and his wife Valerie Bertinelli on March 16, 1991. The timing worked perfectly; the album would include the acoustic song with the title "316" as a dedication to his newborn son.
Wolfgang himself has weighed in on the subject of the song dedication in 2019 when online trolls took to Twitter to try and poke a hole in the sweet sentiment. He wrote in a reply, "Going out of your way to tell me that the song my father dedicated to me, isn't for me, just because it was an idea he had played before I was born, doesn't make it any less dedicated to me. Y'all don't get to decide that. You people blow my mind" (via iHeartRadio).
It was on Wolfgang's 25th birthday that Bertinelli posted a pic of Eddie playing "316" to her pregnant belly and captioned it, "Ed playing 316 on my growing tummy, before he knew he would call it 316" (via Facebook). Take a listen and feel the love of father for son.