Inside Eddie Van Halen's Surprising Collaboration With Michael Jackson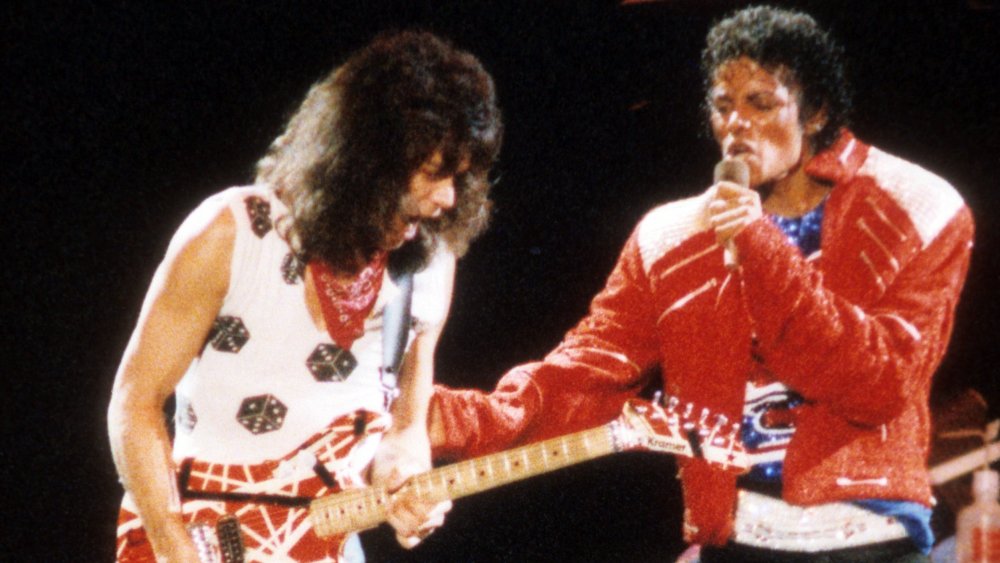 Michael Ochs Archives/Getty Images
Although the late Eddie Van Halen was the consummate rocker, 38 years ago he did something no one would ever have expected, least of all Eddie himself. Unbelievable though it may seem, CNN reveals that he once collaborated with King of Pop Michael Jackson, making a guest appearance on one of the '80s most iconic albums, Thriller.
Although Van Halen's guitar solo on the hit "Beat It" was credited to either Question Mark or Frankenstein (the latter being the name of his guitar), and he thought that no one would ever guess what he'd done, well, the news slipped out after all. In fact, Van Halen himself once dropped a bomb on a kid in a record store when he overheard the boy say while the pop hit played over the store's sound system, "Listen to this guy trying to sound like Eddie Van Halen." Van Halen told CNN: "I tapped him on the shoulder and said, 'That IS me!'" He did admit that it was a bit awkward trying to explain to the rest of his band what he'd done, but he says he just shrugged it off and explained that since they were out of town at the time, it wasn't like he could have called them and asked for permission (since cell phones, in 1982, weren't readily available even to super-rich rock stars like Van Halen).
How the Van Halen/Jackson collaboration came about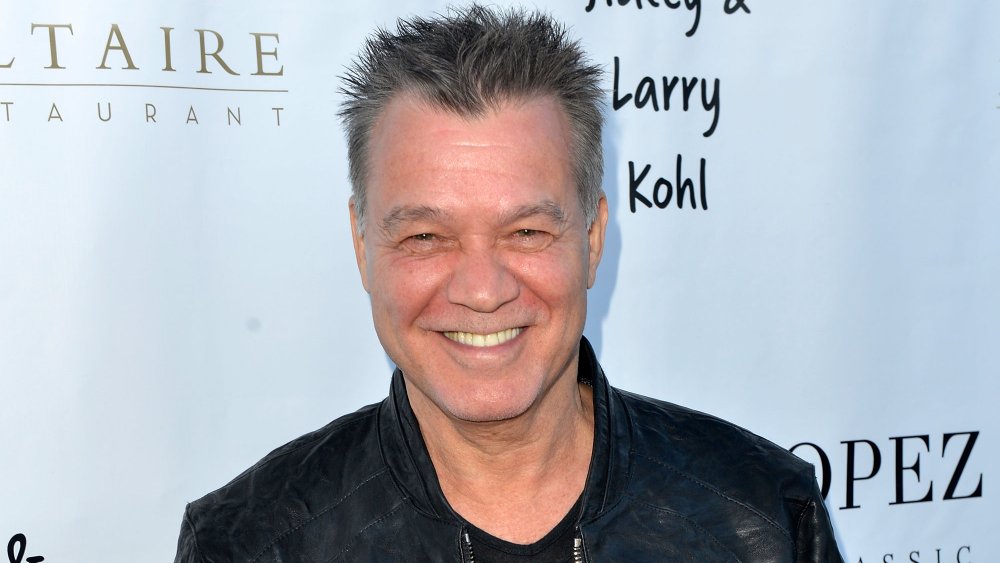 Jerod Harris/Getty Images
Eddie Van Halen recalled in a CNN interview marking the 30th anniversary of Thriller how he got a call from Quincy Jones requesting he play on Jackson's new record. He thought it was a prank, yet still showed up at the studio the next day, and, whaddya know, there were Jones, Jackson, and a bunch of sound engineers ready for Van Halen to play his part.
Eddie being Eddie, he couldn't help but go off-script a bit. While Jackson was out of the room, Van Halen decided to change things up. He was in the middle of recording his new and improved version when Jackson walked back in, so he admitted, "Look, I changed the middle section of your song." While he was a little afraid that Jackson would hate what he'd done and have him booted out of the studio, that didn't happen. Instead, MJ turned to him and said, "Wow, thank you so much for having the passion to not just come in and blaze a solo, but to actually care about the song, and make it better."
Speaking three years after Jackson's untimely death, Van Halen said of his one-time collaborator: "He's going to be sorely missed. I'd be curious as to what he'd be doing right now." Sadly, we could now say the same of Van Halen, another star who left us too soon. At least we'll always have "Beat It," though, a song that pays posthumous tribute to both of these musical giants.