What You Need To Know Before Putting Chicken Wings In An Air Fryer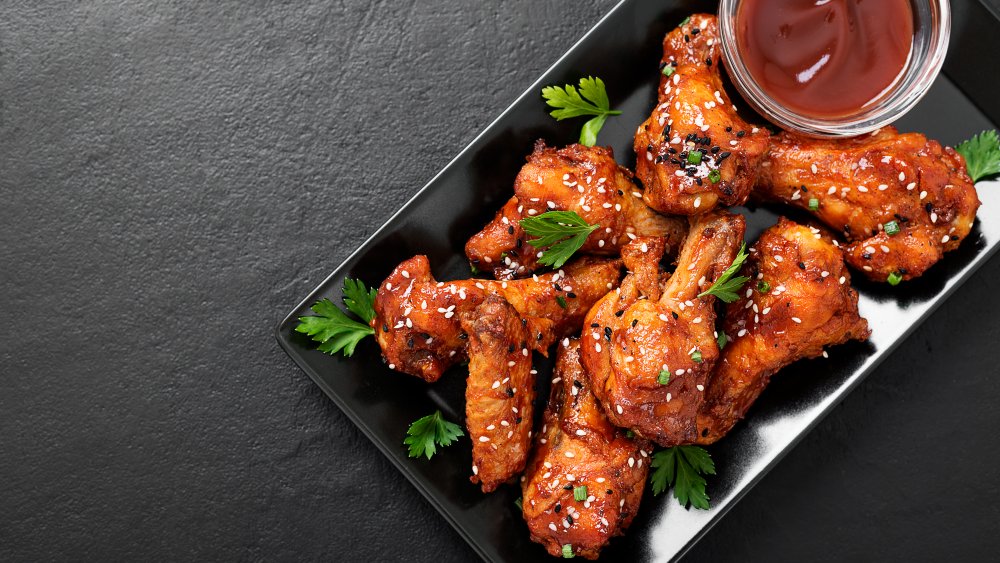 Shutterstock
Hot, crispy and juicy chicken wings are what we all strive for when making this football-night staple. And if you're looking for better ways to create this flavorful treat, we have the answer. Luckily for us, air fryers have revolutionized the way we cook. Not only does it make delicious food, but it also allows us to fry food in a much healthier way. According to WebMD, it cuts calories by up to 80 percent and also has less fat. Air fryers also cut down on creating the harmful chemical acrylamide, which has been linked to cancer. Making tasty and healthier fried food sounds like a win-win to us. 
However, there are some things you should know before attempting to make wings in an air fryer. For example, many recipes say to not use any oil when making wings. Air Fryer World explains that chicken wings have plenty of oil already and it's just the right amount to make them the perfect amount of crispy. But if you're trying to really make the best wings you've ever had, you should also focus on the coating.
The secret ingredient you need to make the perfect chicken wings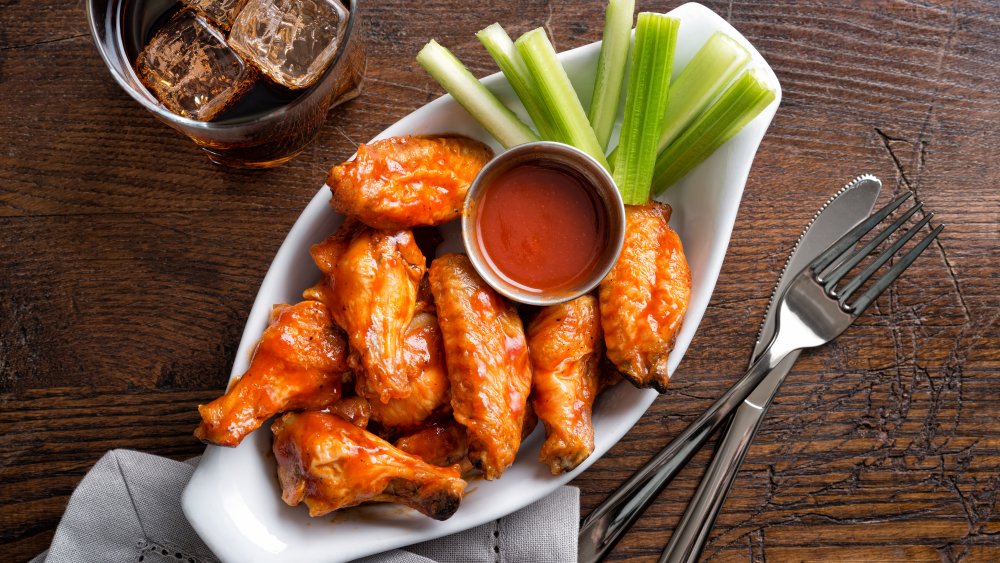 Shutterstock
To create a super crispy skin on your chicken wings like you eat in restaurants, Foodie and Wine reports that you'll need to use baking powder. The baking powder raises the PH level of the skin ensuring you get the crispiest outcome. Serious Eats is in agreement, explaining that baking powder also helps combine with the bird's juices creating carbon dioxide. This leaves you with a layer of tiny bubbles, which helps to ensure a phenomenal crunchy texture. 
Now when you take them out of the fryer, you just need to add a classic buffalo sauce or you can just add some salt and pepper. You can also make your own savory sauce. Country Home recommends mixing ketchup, Worcestershire, maple syrup and some sriracha. But if spicy isn't your style, just skip the sriracha. Now you're ready to eat some of the best wings you have ever made at home.