Inside Amy Duggar King's Estranged Relationship With The Duggar Family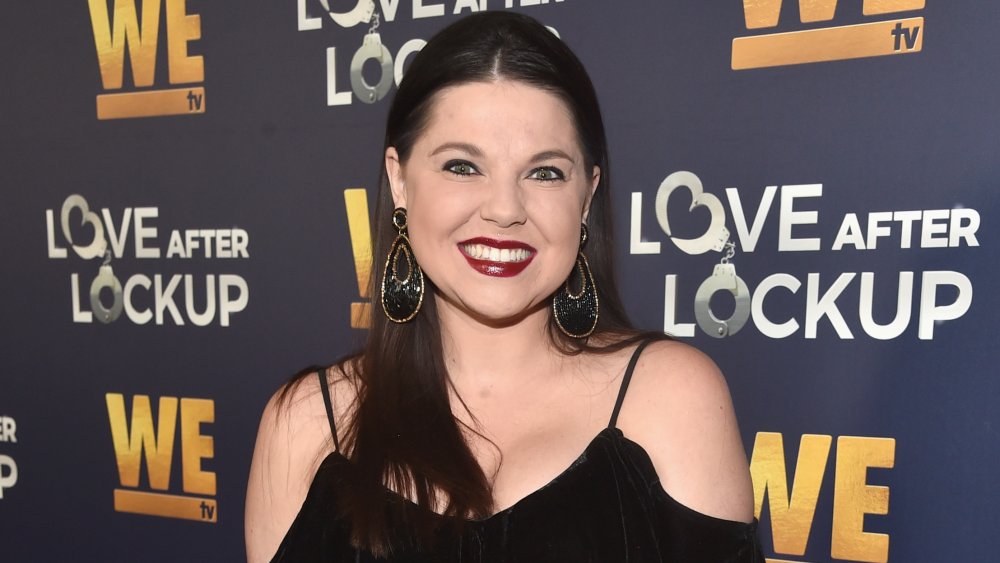 Alberto E. Rodriguez/Getty Images
Amy Duggar King isn't your standard-model Duggar. Here's a quick Duggar family tree to get you started. Patriarch Jim Bob Duggar and mom Michelle have 19 kids, and of those kids, many are married and have children of their own, which means babies, babies, babies. But Michelle and Jim Bob also have siblings of their own. Michelle is one or seven children (via In Touch Weekly) and Jim Bob has only a single sister, Deanna. Deanna gave birth as a single mother (a terrible scandal in Duggar-land) to an only daughter Amy (via Distractify).
While Amy had a very, very different upbringing than the Fundamentalist Duggar clan, we all know that family love can bridge many political and religious differences. In balance, this love and differing perspectives can also create some big difficulties. Despite their apparent clash in lifestyles, the Duggar clan welcomed Jim Bob's niece and Amy Duggar made appearances on family specials over the years. Married in 2015 to Dillon King, Amy and husband welcomed son Daxton in 2019 (via ET Online) and claims to still have strong Christian beliefs.
Yet over the years, cousin Amy has seemed to drift further away from the Arkansas clan.
Jim Bob isn't the only Duggar family connection for Amy
Amy King (née Duggar) describes her well wishes for the entire Duggar clan (via ET Online). "I think we are all just trying to find our path and we're all just doing things differently. I'm doing things differently and I'm happy where I'm at. I'm happy for them." By doing things differently, Amy is likely referring to her more liberal-than-Duggar lifestyle that includes running both a boutique and a restaurant, as well as parenting Daxton. 
As times have counted on with the clan, different family members have had falling outs with patriarch Jim Bob. Currently estranged appears to be both Amy, and also Jill Duggar Dillard and family (via The Sun). Fortunately, it seems these two found each other. Sharing a picture from earlier this summer the two can clearly be seen smiling together, and Amy notes they text quite a bit. The picture is captioned, "You smile just a bit brighter these days! So proud of you hippie chick!" which we can only guess means her props to Jill's rising independence (via Instagram). These two young mothers might be estranged, but it looks like their in this together.
As for King — don't worry about her. She reports, "I'm in a good place and I wish my family all the best. I have freedom and it is wonderful."