Here's How Obama Handled A Fly That Got Too Close To Him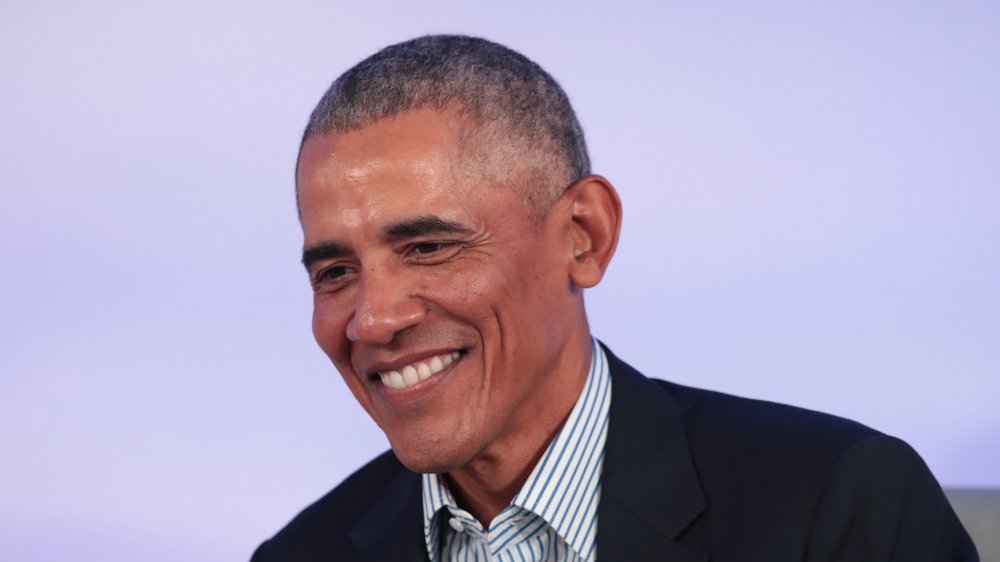 Scott Olson/Getty Images
Flies seem to enjoy being in the political limelight as much as many politicians. Just ask former President Barack Obama, who has had to deal with flying insects on more than one occasion.
In 2009, during an interview with CNBC, Obama famously stops, excuses himself, and then says, "Hey, get out of here." When the reporter responds to the situation by saying, "That's the most persistent fly I've ever seen," the president tracks the fly quietly then swats it, dispatching the insect and saying, "Now, where were we." But the crew wasn't done with the subject — and Obama patted himself on the back saying, "That was pretty impressive, wasn't it? I got the sucker," before the camera pans down to show off the former president's swatting skills and the no longer flying fly (via YouTube).
As it turns out, there was a sequel to that. During a news conference about health care, Obama again had to confront a persistent fly who may have wanted to share his views on the Affordable Care Act. This time, the president waved the fly away, with a warning: "Get out of here. You've seen me grab one of those before" (via YouTube).
Mike Pence was photobombed by a fly at the VP debate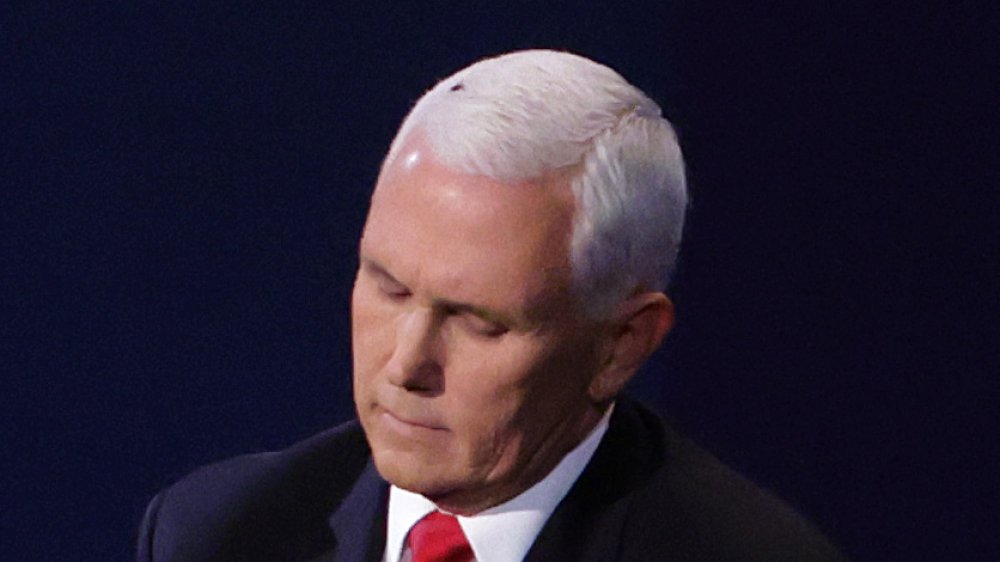 Alex Wong/Getty Images
The videos were unearthed after a fly decided to photobomb Mike Pence during the vice presidential debates for what was reportedly over two full minutes. The original fly kill video may be more than a decade old, but users flocked to watch the old YouTube footage, with many leaving shoutouts like: "Anyone here after the 2020 VP debate?" Another YouTube viewer said: "That's the most persistent fly I've ever seen... (Well, until tonight.)" 
A fly also took center stage for a brief moment during the 2016 presidential debates, when it landed on Hillary Clinton's forehead. A YouTube video of the event explained that having a fly land on you is a sign you need to be calming yourself down. The video points out that previously that night, candidate Donald Trump had gone on Facebook live to show three women who had accused her husband, former President Bill Clinton, of sexual assault.
Twitter has been flooded with jokes and memes about the fly cameo, and CNN's Jim Acosta chose to comment on both the fly and Pence's performance by saying: "Cutting the mics would be nice... but the debate moderators really need a lie swatter." Another Twitter user said: "Update: The fly has just checked into Walter Reed."