Kamala Harris' COVID Vaccine Comment Caused Quite A Stir At The Debate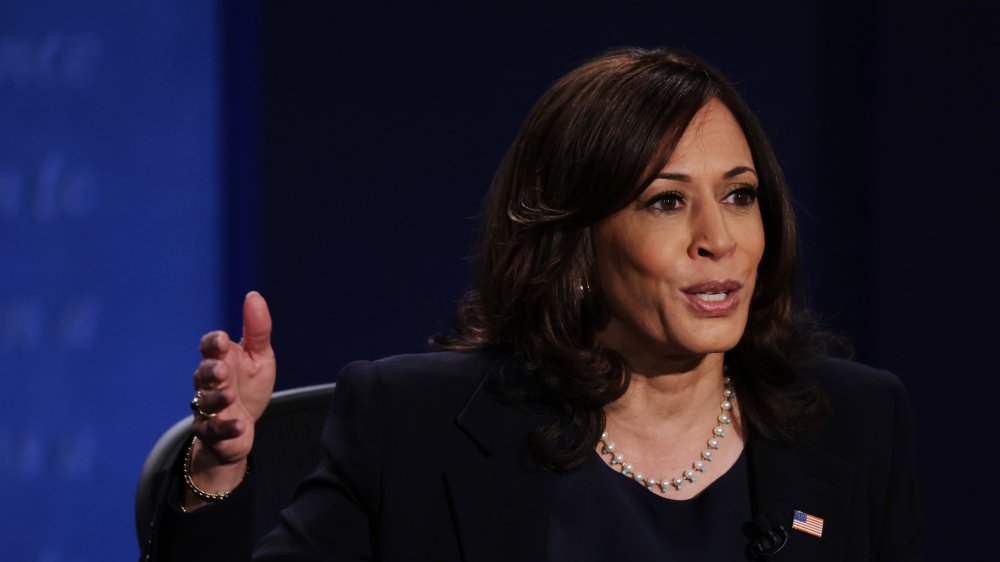 Alex Wong/Getty Images
Dealing with the COVID-19 crisis on the ground hasn't been easy. Many of us have had our lives turned upside down by the pandemic, and with a cure seemingly far from reach, many of us see a vaccine as the only hope for the way ahead. 
During the debate, Democratic vice presidential contender Kamala Harris said she would be happy to line up to take a vaccine, but only under certain conditions, and her remark raised some eyebrows. "If the public health professionals, if Dr. [Anthony] Fauci, if the doctors tell us that we should take it, then I'll be first in line to take it. But if Donald Trump tells us that we should take it — then I'm not taking it" (via the New York Post). Vice President Mike Pence took her response as her way of undermining the credibility of any vaccine, saying,"That fact that you continue to undermine public confidence in a vaccine, if a vaccine emerges during the Trump administration, I think is unconscionable. Senator, I just ask you, stop playing politics with people's lives," he said (via the New York Post).
The FDA will enforce a two month period on all vaccines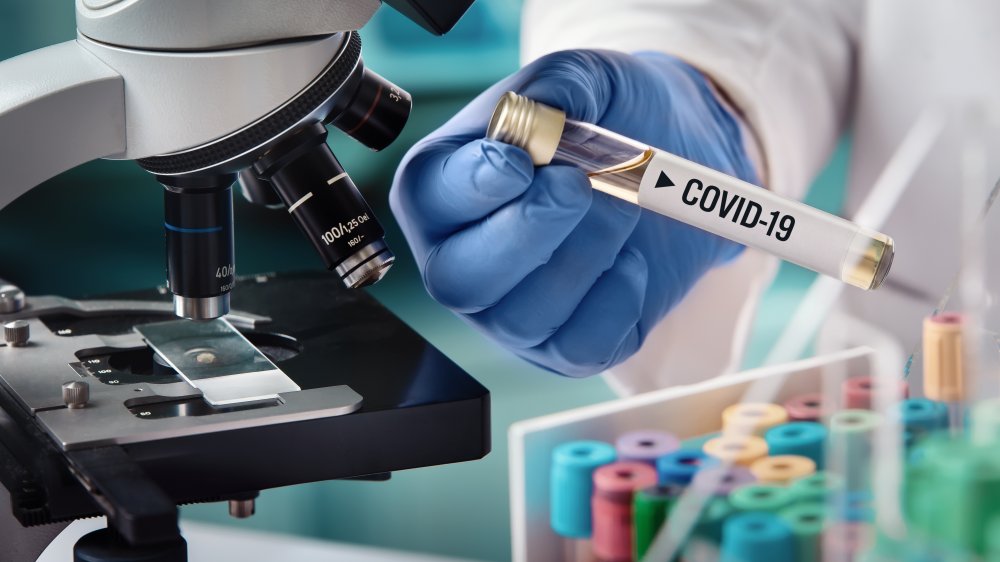 Shutterstock
Harris' discomfort over a rushed vaccine reflects a survey carried out by the Kaiser Family Foundation, showing that Americans are concerned about the safety of a vaccine against COVID-19. 62 percent of adults surveyed have already said they are worried that political pressure might lead the FDA to rush the release of a coronavirus vaccine before it is ready (via Time).
After some back and forth between the Trump White House and the FDA, the FDA has said it will require potential vaccine manufacturers to apply for emergency-use authorization, and to monitor anyone who might have received an experimental shot for two months to make sure the agency has a sense of what side effects, if any, could arise. This move puts the development of a vaccine beyond the November 3 election deadline that President Donald Trump had hoped would be possible. And while the White House has told ABC that they never tried to rush a vaccine, the president made his displeasure clear on Twitter, saying: "New FDA Rules make it more difficult for them to speed up vaccines for approval before Election Day. Just another political hit job! @SteveFDA"
Time points out that the new FDA pronouncement could make a majority of the public feel optimistic that a vaccine against the potentially lethal coronavirus is one they can get behind.