This Foundation Shade Mistake Might Be Aging You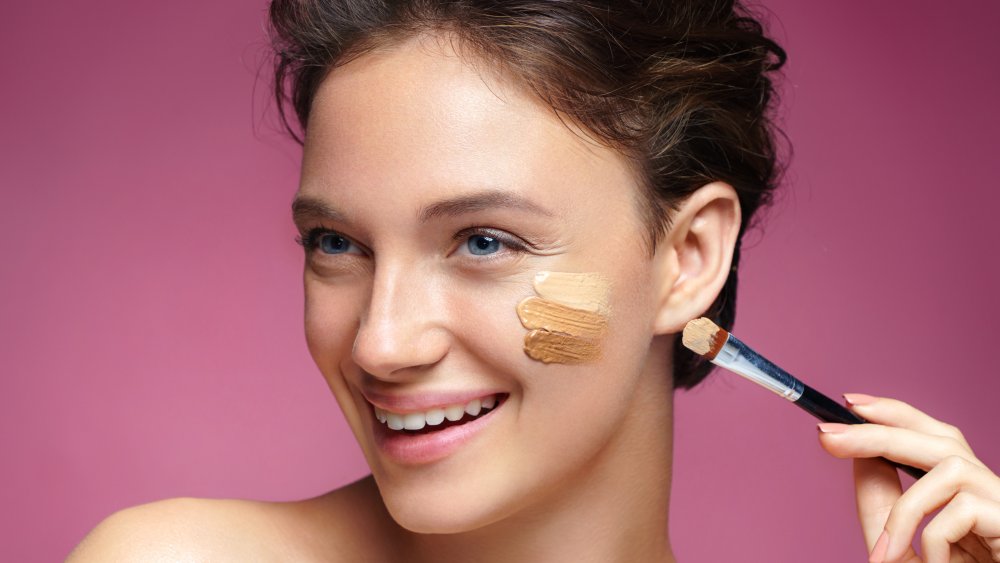 Shutterstock
When it comes to makeup, finding the right foundation color can feel like a more daunting task than choosing a room color from one of those fan decks of paint swatches. From undertones to oxidation, you need a degree in fine art with a minor in chemistry to even know where to start! Regardless of your age, everyone wants a foundation that mimics a youthful complexion, but according to beauty experts, choosing a foundation that's the wrong tone could have the opposite effect. Professional makeup artist for Dior, Jamie Coombes, explained to Good Housekeeping, "Be sure to use a foundation shade which matches your skin tone – foundation that does not match the skin tone is an instant ager."
Armed with that bit of knowledge, Sephora PRO makeup artist and brand beauty director, David Razzano, insists that the key to getting your foundation shade to match just right is all in the swatching. In a How To Sephora video, he urges that walking up to a beauty counter and putting some foundation on the back of your hands or on your wrist isn't going to give you the proper color match because, he stresses, the skin there, "is an entirely different shade than your face." Instead, always swatch at the jawline so you can properly match the color to your neck, chest, and forehead, which all have slightly different shading to them.
Always avoid foundation that is too dark or too light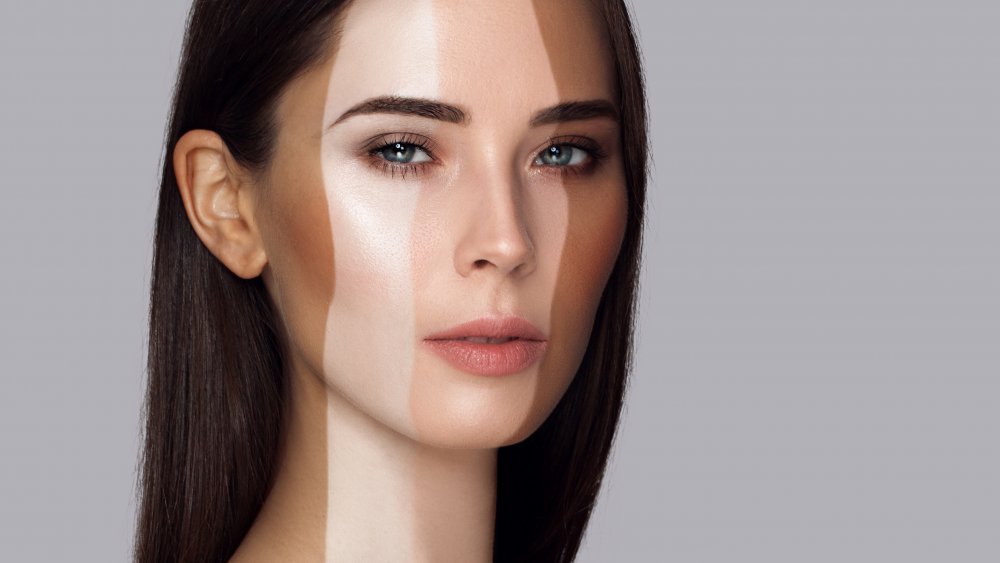 Shutterstock
Sun-kissed skin certainly sounds youthful, but trying to mimic the look with a foundation is a rookie mistake. As celebrity makeup artist Andrew Sotomayor explains to Prevention, "Don't apply a shade of foundation that's even the least bit off. Foundations that are a little too gray or yellow can make you look like you're wearing a mask." Or, as Razzano calls it, "a floating head." Instead, as Coombes suggested to Good Housekeeping, "If you want to add more warmth, turn to blusher and bronzer."
The same goes for foundations that are too light. If you use a foundation that's too light, it will actually accentuate your fine lines and wrinkles (via Allure). To avoid looking like you stepped off the set of a Twilight movie, New York City-based makeup artist Susmta Patel recommends picking a base that evens out your natural skin tone, but doesn't change it. She explained to Total Beauty that the purpose of foundation is "to create a perfect, smooth complexion and cover-up any imperfections. This is why you should always use a foundation that blends in with your skin.