Lupita Nyong'o Reveals The Secret To Her Perfect Skincare Routine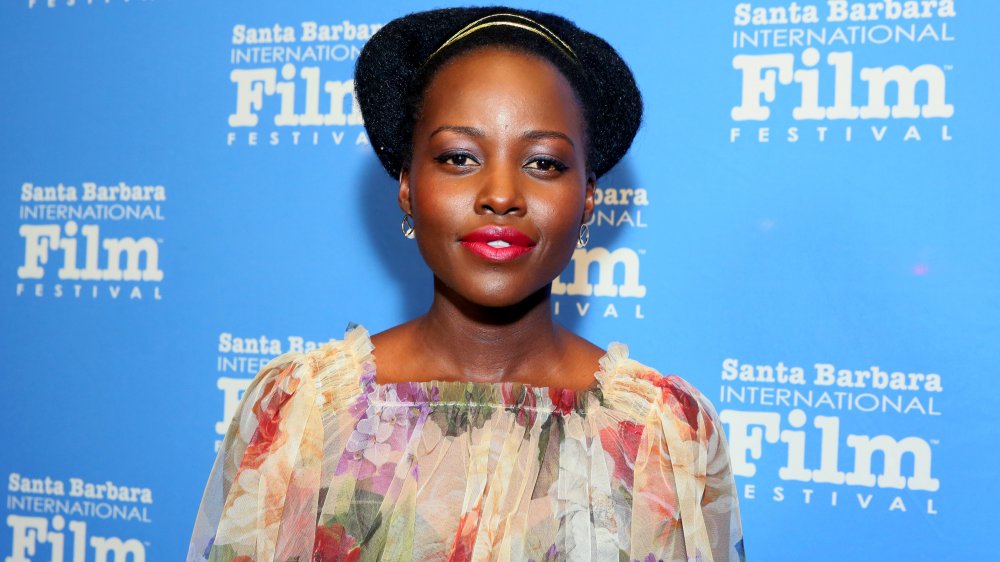 Rebecca Sapp/Getty Images
Lupita Nyong'o's immeasurable talent speaks for itself. Her chilling role in Us had us holding onto the edge of our seats, while her stunning and relatable performance in Black Panther connected with fans all over the world (via IMDb). It doesn't stop there. Since the beginning, Nyong'o has used her platform (and social media) to highlight different issues that are important to her such as racist beauty standards and police brutality. Her work putting women of color on the screen and fighting for human rights more than proves that she has many layers. 
A lighter side of her that she talks about often is her beauty and skincare routine. In almost every snapshot, Nyong'o, who was the first Black brand ambassador for giant beauty brand Lancôme, showcases her glowing skin and beautiful natural hair. She detailed her step-by-step skincare routine in an interview with Vogue Japan.
Lupita Nyong'o's skincare routine is simple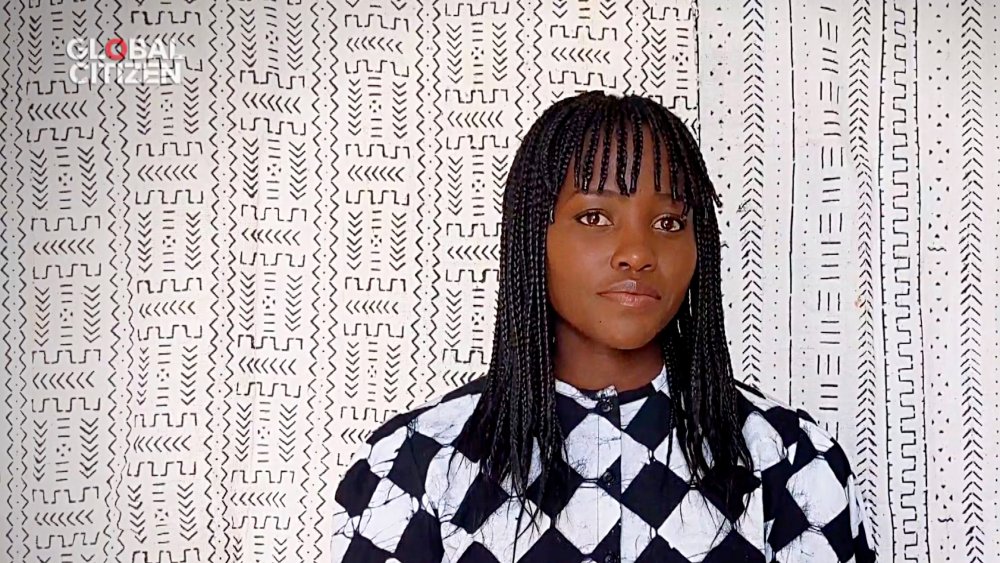 Getty Images/Getty Images
According to Vogue Japan, Lupita Nyong'o prioritizes getting a good night's rest, staying hydrated, and exercising. She also makes sure that her skin is moisturized. She told Vogue that her Kenyan and Mexican roots have led her to local products that she swears by. "I love to pick up new ones as I travel but I do find myself coming back to basics. I never leave home without calendula. It protects my skin generally and is also the perfect healing ointment to apply on cuts and bruises," she explained.
Nyong'o further explained that she never leaves her house without Lancôme's Nutrix Royal Body Butter, and their Grandiôse Wide-Angle Fan Effect Mascara because it "makes your lashes look full, lush, and velvety." After freshly painting her nails a deep red, she throws sunscreen and Lucas' PawPaw Ointment into her bag.
Black beauty isn't something that is often celebrated or acknowledged in the media. Seeing Nyong'o work effortlessly to put black culture on the map, and giving an inside look into her skincare routine, will pave the way for younger generations who are not used to seeing people who look like them on the screen or even knowing what beauty products compliment their skin tone and type.