The Truth About The Plot Against Gretchen Whitmer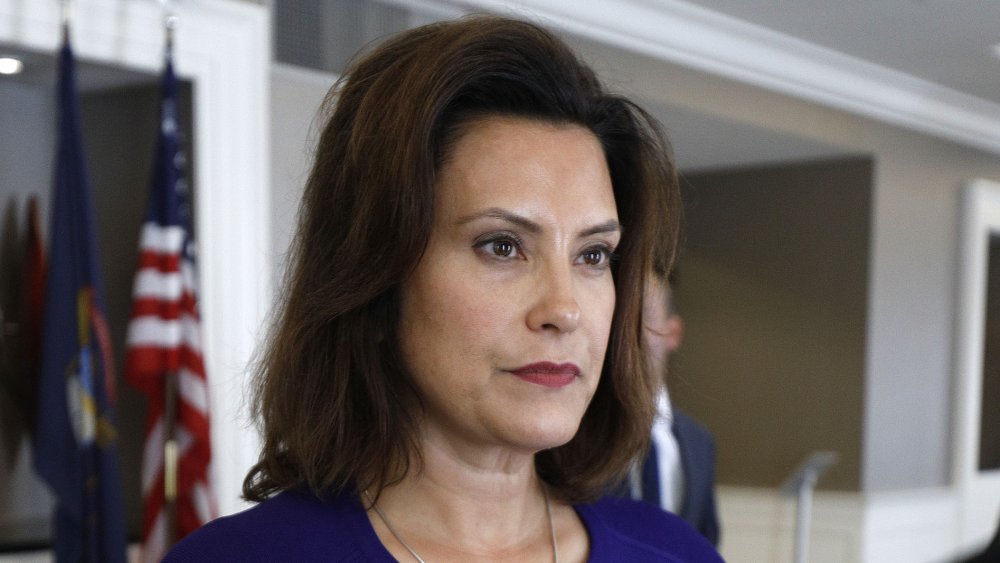 Bill Pugliano/Getty Images
In a shocking turn of events, the FBI has uncovered a plot to kidnap Michigan Governor Gretchen Whitmer (via AP News). The FBI reports that the six men behind the thwarted plot held anti-government views and planned to work with a militia group to accomplish their plan (via New York Times). The men initially considered storming the Capitol building, with one noting they would need 200 men to take hostages and try the Governor for treason. However, after months of preparation, the group moved their focus to apprehending Whitmer, who is a Democrat, at her vacation home.
Their plans were interrupted by the FBI, which intercepted encrypted messages from the group. The FBI's investigation also included unidentified informants, one of whom was paid $14,000. All six men were arrested and charged with conspiracy to commit kidnapping, a charge which can carry a life sentence. Though five of the accused were from Michigan, one hailed from Delaware.
What the arrested men planned to do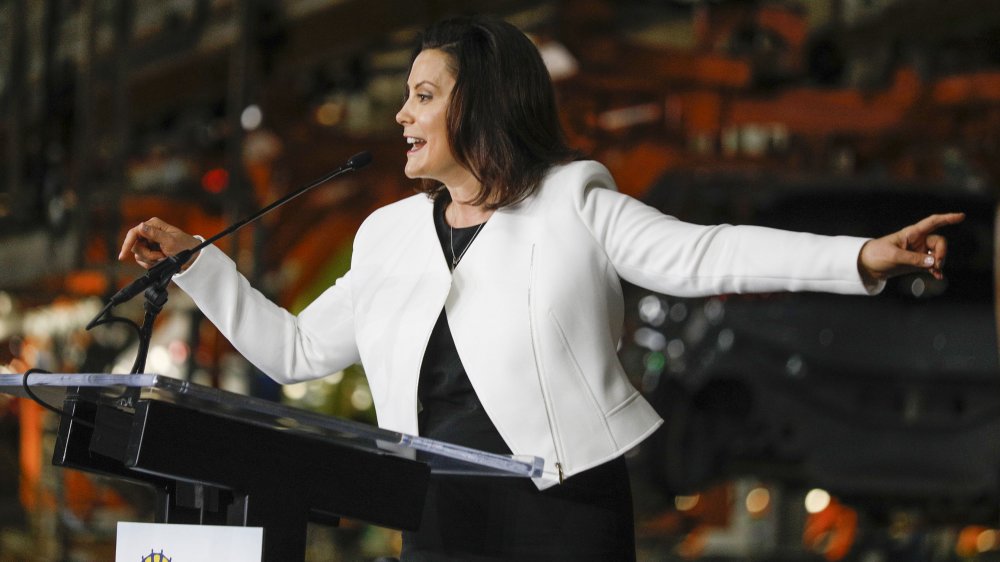 Bill Pugliano/Getty Images
According to the FBI, the six men spent months plotting against Governor Whitmer. The planning phase included meeting for field exercises, as well as surveilling Whitmer's vacation home in August and September (via Detroit Free Press). They made numerous purchases, including a 800,000-volt Taser and night goggles. Before their arrest, they planned to meet on Wednesday to put down a payment on explosives and trade tactical gear (via AP News.) The men have been identified as Adam Fox, Ty Garbin, Kaleb Franks, Daniel Harris, Brandon Caserta, and Barry Croft
They hoped to enact their plan before the general election on November 3. According to the FBI's criminal complaint, the men planned to try Governor Whitmer for treason, possibly moving her to Michigan for "trial." However, they had previously made violent threats and statements, including comments about "murdering ... tyrants." Fox described the plot as, "Snatch and grab, man. Grab the f—-n governor. Just grab the b—-. Because at that point, we do that dude, it's over." 
The loaded political divides behind the planned kidnapping of Gretchen Whitmer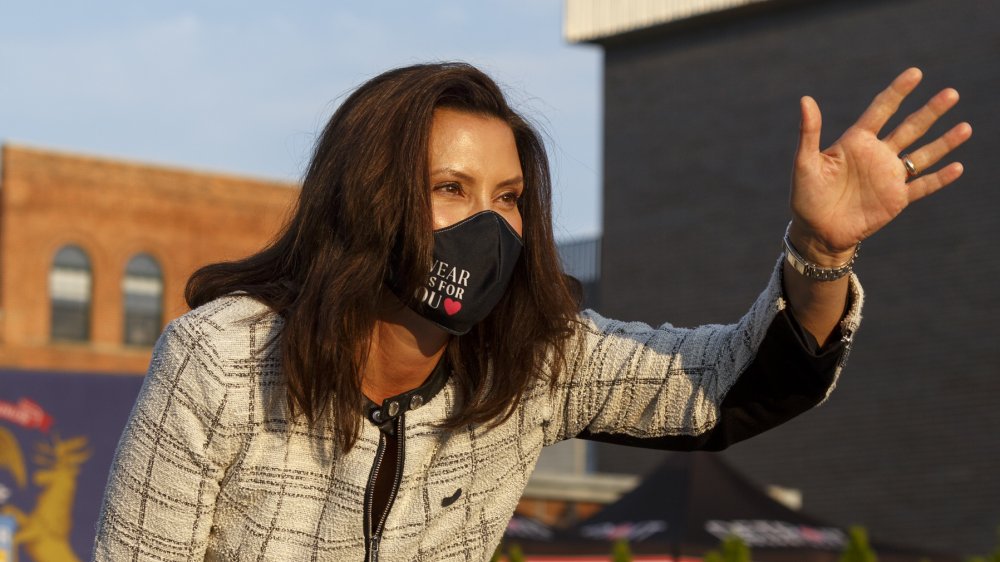 Elaine Cromie/Getty Images
The plots against Gretchen Whitmer were propelled by an explosive political divide. In response to the coronavirus epidemic, Whitmer enacted strict precautionary measures, including extending Michican's state of emergency and introducing a mask mandate for anyone who could not maintain a distance of six feet (via Michigan Live). Her actions drew the ire of the right-wing protestors, culminating in a massive protest outside the State Building in Lansing (via New York Times). Even President Donald Trump weighted in on her protective measures, tweeting, "LIBERATE MICHIGAN" in April. Some protestors carried offensive signs, including Nazi symbols.
This summer, Michigan's Republican legislature sued to overthrow Whitmer's executive orders. Last week, the Michigan Supreme Court officially ruled her executive orders unconstitutional. Despite their political opposition, Michigan State Senate majority leader Mike Shirkey took to Twitter to condemn the Governor's would-be kidnappers. "A threat against our Governor is a threat against us all," he wrote. "We condemn those who plotted against her and our government. They are not patriots. There is no honor in their actions. They are criminals and traitors, and they should be prosecuted to the fullest extent of the law."
Of course, not all people thought Shirkey's comments were genuine, with one commenter saying, "Too little too late. You encouraged this s***."