Everything We Know About Katharine McPhee's Pregnancy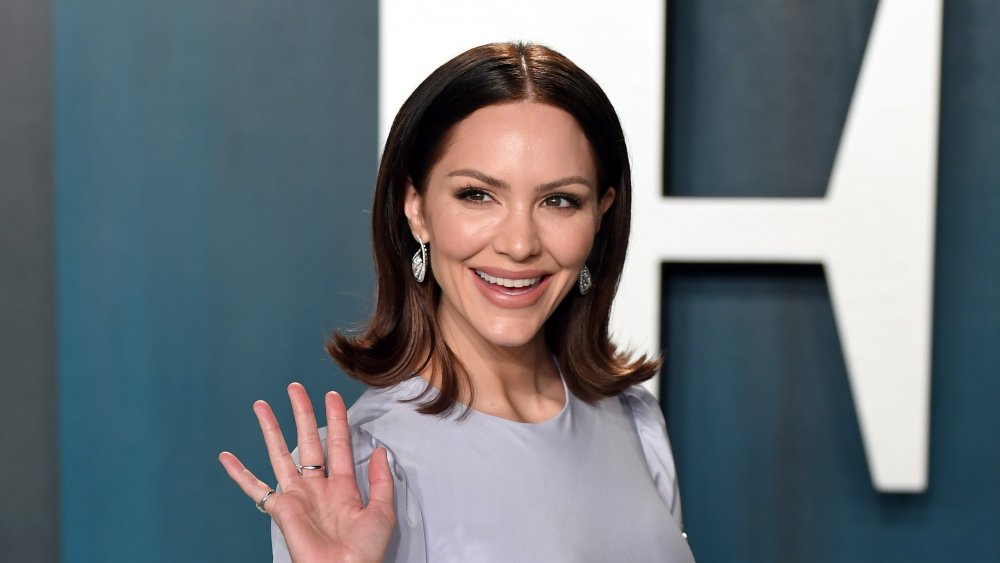 Karwai Tang/Getty Images
Katharine McPhee is pregnant reports People. While neither the former American Idol contestant, or her composer husband David Foster, have confirmed the news, new photos taken by the outlet seem to show a very small baby bump — we're hoping this isn't just the quarantine 15 (but we are right there with you Katharine if so)! According to People, the couple was spotted shopping for baby gear in California on Tuesday. McPhee wore her dog in a sling over her belly, a possible decoy to disguise her burgeoning belly.
Of note of course is the age difference between McPhee and Foster. She is 36, while he is 70. Much was made of the gap in their years when they wed in June of 2019 in London (via Vogue). This was the second marriage for McPhee and the fifth for her new husband, according to People. But the Smash actress herself has poked fun of the 35 years between them. Last November, she tweeted in response to a message about her absence on Foster's 1992 Christmas album, "The recording schedule for this conflicted with my 3rd grade homework, unfortunately."
This is the first baby for McPhee
This will not be the first child for David Foster. He is a dad of five and a grandfather of seven. Many of his daughters are older than McPhee including Sara, age 39, Erin, age 38, Allison, age 50, and Amy, age 46. It's been well documented how well the entire family gets along, with Erin telling People, "Interestingly, the age difference has played a role in a positive way. Our dad comes from a generation where women are more passive. He is also passive about his feelings. Kat has really pushed him to open up." She added, "We could get into a fight, and then Kat's like, 'No, you have to pick up the phone, call your daughter back.'"
For now, McPhee is silent on social media about the news she is expecting. Here's hoping she is feeling well and when she is ready to share more, we look forward to hearing every detail!