Tyra Banks Reveals Her Dream Cast For Coyote Ugly 2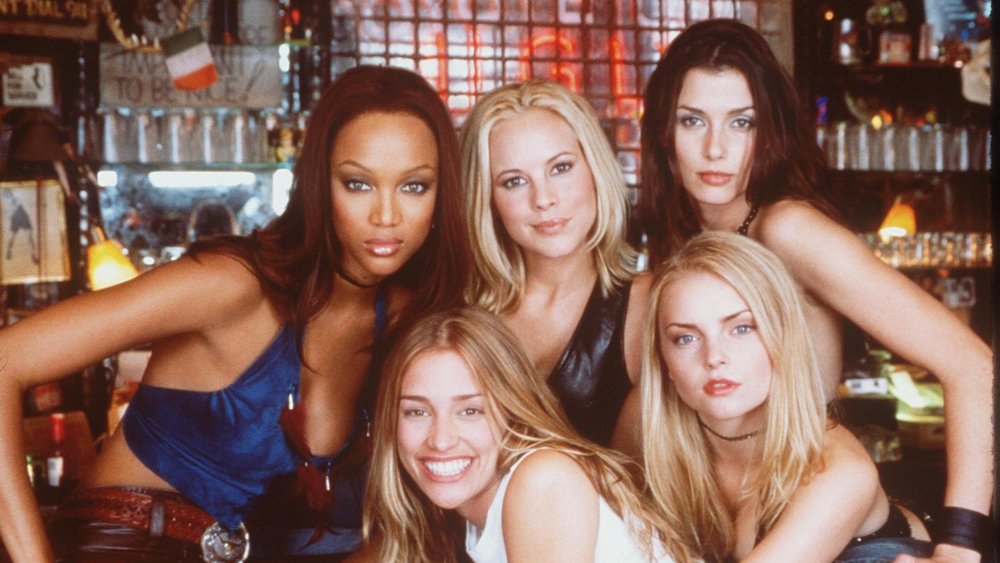 Getty Images/Getty Images
Boot stomping bar top dancing, a move to the big city, a classic dressing room montage, romance, and the catchy Le Ann Rimes song "Can't Fight the Moonlight" all came together in the cult classic Coyote Ugly. Released in 2000, it starred Piper Perabo, Tyra Banks, Maria Bello, Bridget Moynahan, and Izabella Miko as bartenders who keep the clientele happy by serving drinks with a side of low rise jeans and plenty of outrageous antics, like cutting off someone's tie, lighting the bar on fire, and, of course, gyrating on the bar (via IMDb). And 20 years later, a reboot is in the works.
Banks revealed in a recent interview on The Kelly Clarkson Show that there are ongoing talks about another movie, or even a TV series to follow another generation of bartenders at the infamous bar.
And the supermodel has some thoughts about just who should star in that remake (via EW and People TV).
Here's who Tyra could see behind and on top of the bar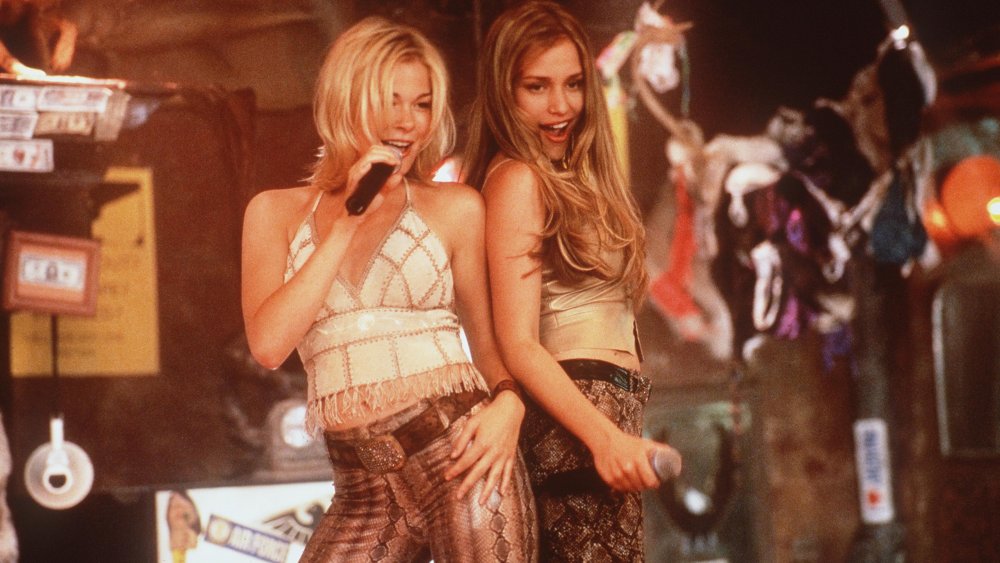 Getty Images/Getty Images
"Selena Gomez, that'd be good. Dancing on a bar? Maybe Lady Gaga as the owner of the bar. Badass owner! Meryl Streep dancing on the bar with us, but she would be the bar. She should be the bar. Method actor!" Banks gushed in revealing her dream cast for a Coyote Ugly sequel.
Banks is not the only one who'd be interested in a remake. The movie, which was actually based on an article in 1996 written for GQ by Elizabeth Gilbert, before her Eat, Pray, Love fame, helped kick off the career of Perabo (via The New York Times). Perabo, who played lead character Violet, has some thoughts on what a new version should look like. "I think there was a real kind of stiletto feminism that was happening in the women's movement in the late '90s. I would be excited to look at it again in 2020, because I think we've evolved and it would be cool to see what it would be like now" (via news.com.au).
Whoever is cast, the remake will still include plenty of booty-shaking and shenanigans, and we'll see if Banks is right about who shows up behind, or on top of the bar.