The Richest Member Of Blackpink Might Surprise You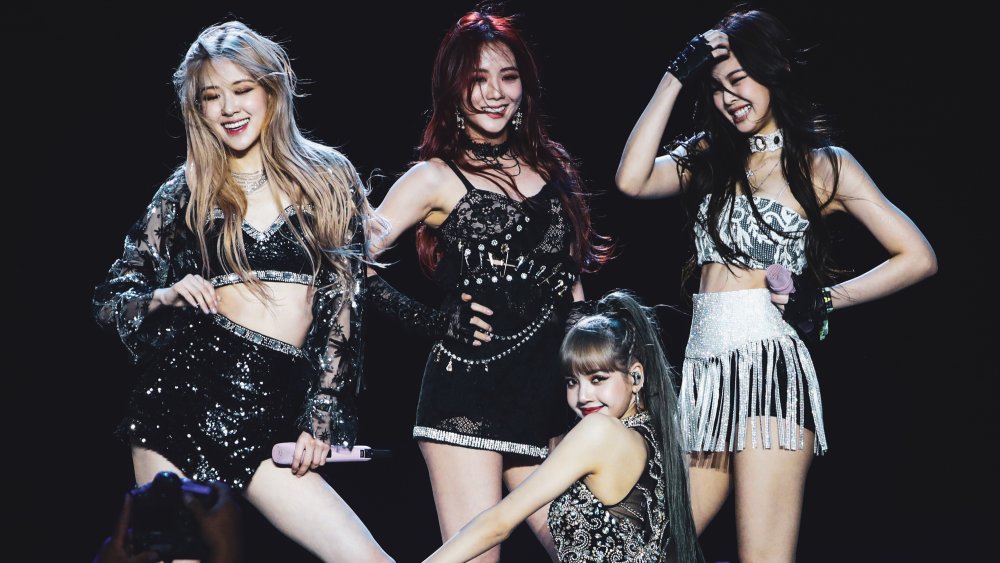 Rich Fury/Getty Images
Blackpink is the hottest girl group around at the moment, with their recently released record ,The Album, demolishing the charts, per Hits Daily Double. According to Forbes, since bursting onto the scene in 2016, they've become the Billboard 100's highest-charting female K-pop performers of all time. Their mega-hit single, and inescapable ear-worm, "Ddu-du Ddu-Du" debuted over 20 spots higher on the chart than Wonder Girls, who had held the previous record. Blackpink made their American entrance on The Late Show with Stephen Colbert and subsequently stormed the stage at Coachella 2019.
The band, which comprises of Lisa, Rosé, Jennie, and Jisoo, continues to go from strength to strength as they gain more worldwide prominence and with more success comes more money, of course. The talented ladies have high-earning sponsorship deals with the likes of Samsung and Chanel, too, so their net worth is sure to increase as their fame does. But who's the wealthiest Blackpink member?
These Blackpink members are all worth about the same amount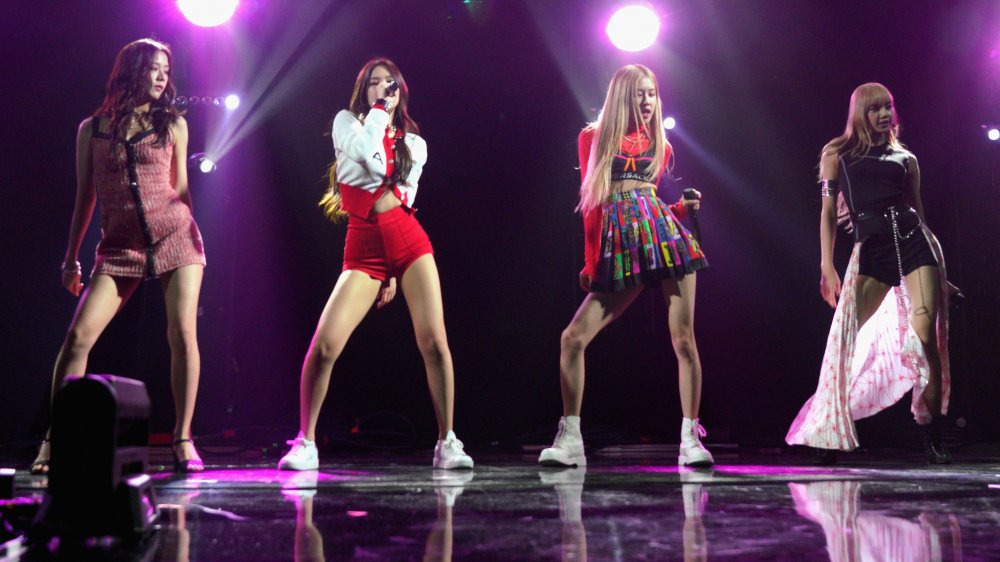 Jc Olivera/Getty Images
According to Yaay, Jennie, Rosé, and Jisoo are all worth around $8 to 9 million each, with Blackpink as a group worth approximately $35 million. The site notes all the ladies grew up wealthy, judging by their high-end journeys in education. In fact, "Human Chanel," aka Jennie, actually grew up in one of the richest neighborhoods in South Korea. Although K-pop managers are known for taking a significant chunk of their charges' paychecks, that shouldn't matter too much to this lot.
Seoulz reports the same, noting each of them have massive social media followings and supermodel good looks, which means lucrative endorsement deals all around. Stylecaster advises Rosé is a brand ambassador for YSL, while Jennie's solo album charted at No. 2 in South Korea and she's a brand ambassador for both Chanel and beauty brand Hera. Jisoo, meanwhile, is an ambassador for Dior Beauty. 
Lisa might be earning slightly more than the rest of Blackpink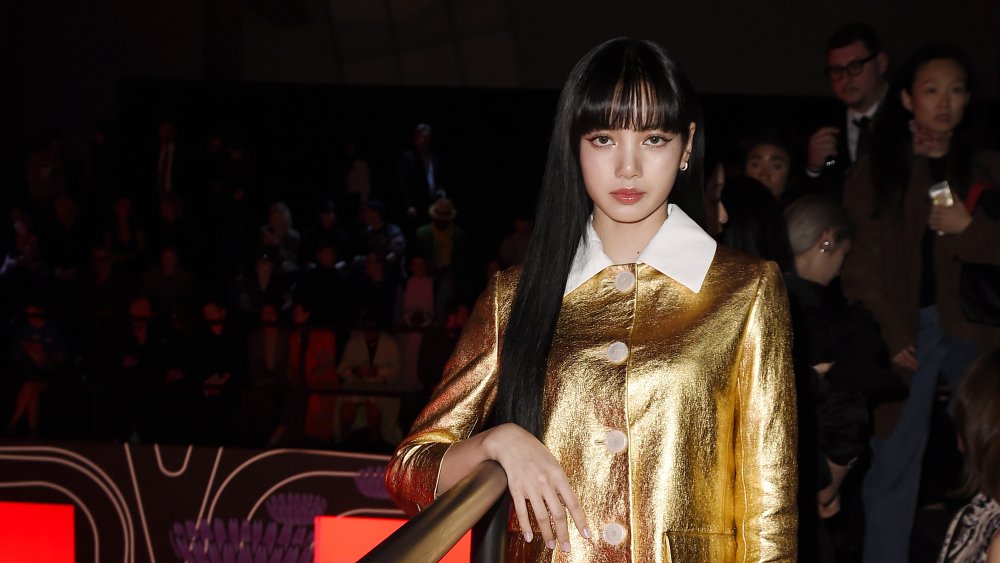 Pietro S. D'aprano/Getty Images
Both Yaay and Seoulz put Lisa as the highest-earning member of Blackpink, with an estimated net worth of $10 million, based on the fact she's a burgeoning fashion icon who made a major splash at Paris Fashion Week and scored endorsement deals with the likes of Prada. Her family is hugely wealthy, too, with Seoulz noting Lisa's father is a famous chef back in Thailand, where she's from. She's a star there, too, frequently featuring in commercials. Lisa's even got her own video game and YouTube channel, Lilifilm Official, with millions of subscribers.
However, as Stylecaster advises, each member is likely worth slightly less overall, based on the $24 million Blackpink as a whole takes home annually, and which is split evenly (their managers also take their cut, of course). All four ladies have their own high-profile side hustles, so it's reasonable to assume they're making plenty of extra cash, too, but Lisa is the most well-known member with endorsements for worldwide icons like Adidas, so if we're guessing who the richest member of the band is, it's most likely her.