Mindy Kaling Reveals She Secretly Had Another Baby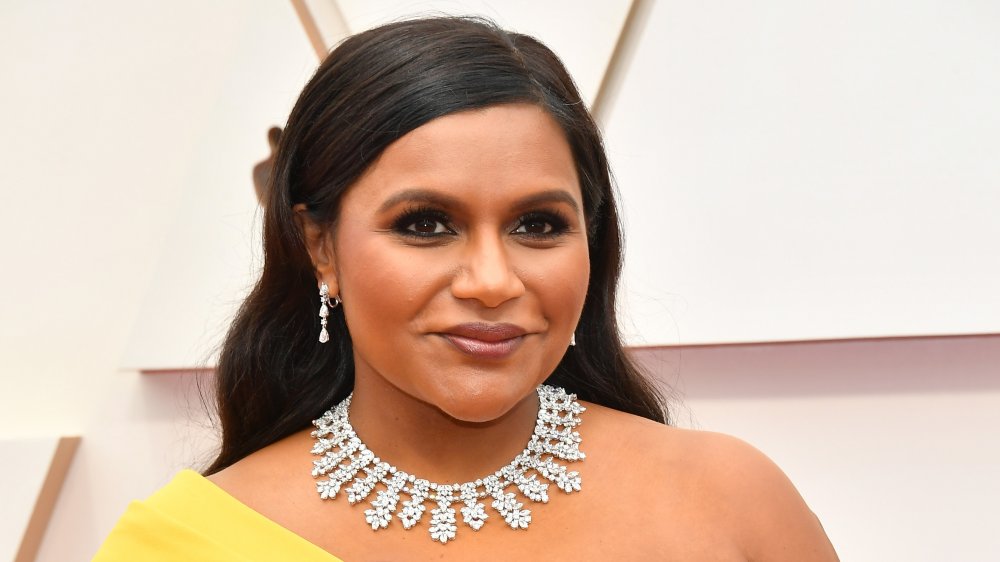 Amy Sussman/Getty Images
What better way to celebrate the upcoming weekend than with some happy news?  Mindy Kaling is a mom again. Appearing on The Late Show with Stephen Colbert last night, the 41-year-old Kaling revealed that she gave birth to a baby boy last month, and no one even knew she was about to become a mother for the second time.
During her virtual interview, which was intended to promote a collection of new essays she released titled, Nothing Like I Imagined, she excitedly exclaimed, "I'm telling it for the first time now ... I gave birth to a baby boy on September 3!" Naturally, Colbert quickly responded, "No one even knew you were pregnant!" New addition Spencer is The Office alum's second child (via NPR and People). Her first, 2-year-old Katherine, was a little tentative about becoming a big sister, but Kaling revealed she is now "a huge fan" after realizing he can't take her toys (via CNN).
Mindy Kaling has not revealed the father's identity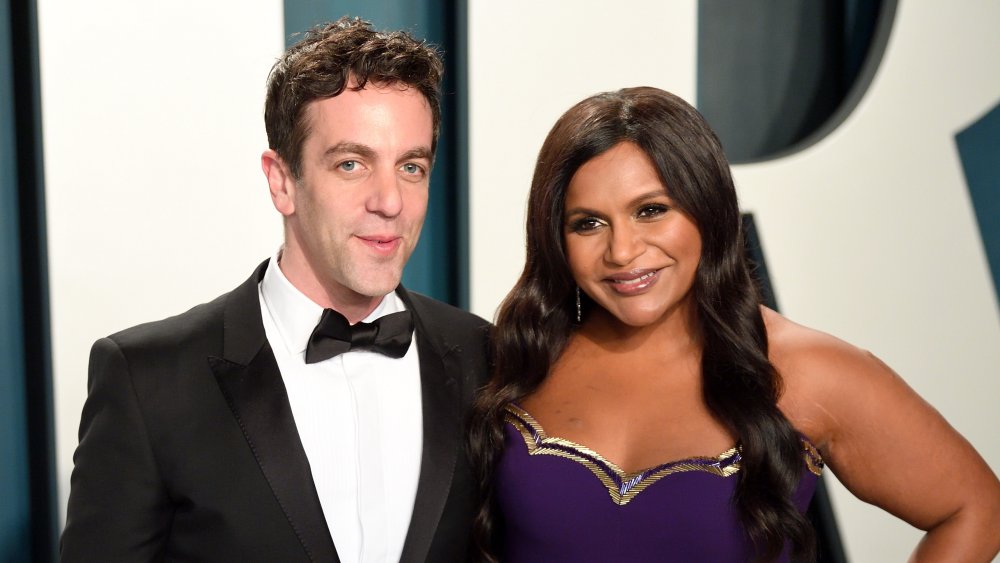 Karwai Tang/Getty Images
Mindy Kaling is no stranger to keeping her personal life separate from her private life. Expecting during a pandemic only made the task easier because, as she explained during the interview, "No one saw me." Understandably, she didn't want to share her news earlier in the year noting it felt "strange" to reveal such happy tidings during such global upheaval (via Page Six).
Through both pregnancies and births, Kaling has also chosen to keep the identity of her children's father or fathers a secret, although she did reveal that both little ones share the same godfather, fellow Office alum and close friend B.J. Novak (via People and Page Six).
Being a mom certainly suits Kaling, and she credits her late mom and their relationship with her love of family and children. She told Glamour in 2019, "I always knew I wanted to be a mom ... My mom was incredibly fierce and so devoted to us, just loved us and really wanted us to be happy no matter what we did." She went on to explain, "If I could give that to my child, just the open-mindedness, I'd be so happy."