The Truth About Selling Sunset's Mary Fitzgerald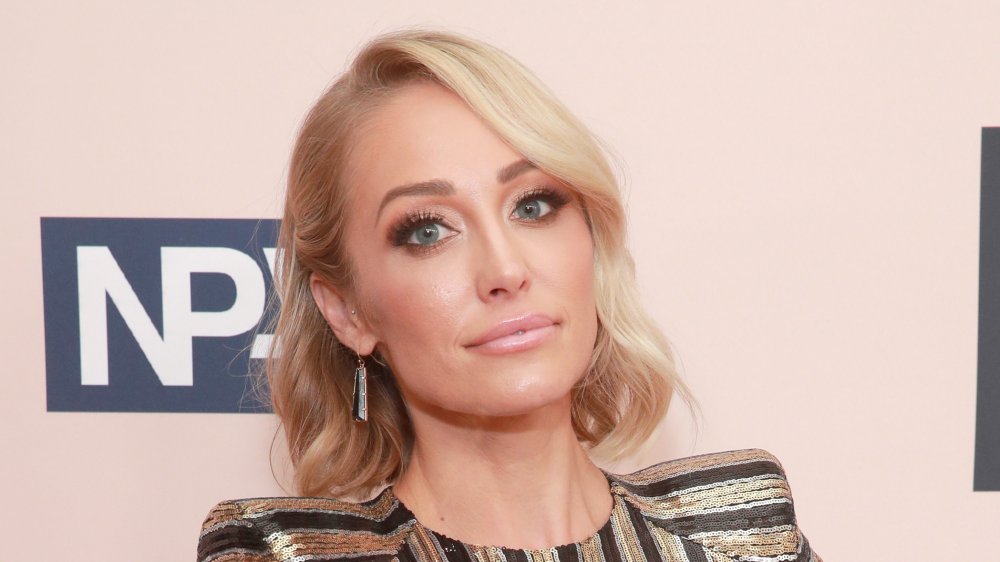 Rich Fury/Getty Images
If you haven't heard about Selling Sunset, we would like to welcome you out from that rock you've been living under and inform you of a show that is one part real estate, two parts designer clothing, and a dash of palm trees. Selling Sunset is one of Netflix's newest reality series, focusing on a group of real estate agents working for The Oppenheim Group on Sunset Boulevard in Los Angeles. All of the beautiful agents have their own personal storylines, and Mary Fitzgerald's is one of the most captivating. 
Fitzgerald and her French boy toy (who's now her husband) took up a lot of the show's screen time with their matching six packs and relationship problems. All the while, Fitzgerald worked hard to get up the real estate ladder in her sky-high heels. There are few agents who can say they sold their wedding venue on their wedding day, after all, but Fitzgerald can honestly claim that impressive statement. 
So, after Season 2's finale episode showed Fitzgerald taking a break from getting her makeup done to show a potential buyer her wedding venue in a silk white robe and slippers (via People), we knew we wanted to know more.
Mary Fitzgerald has an impressive resume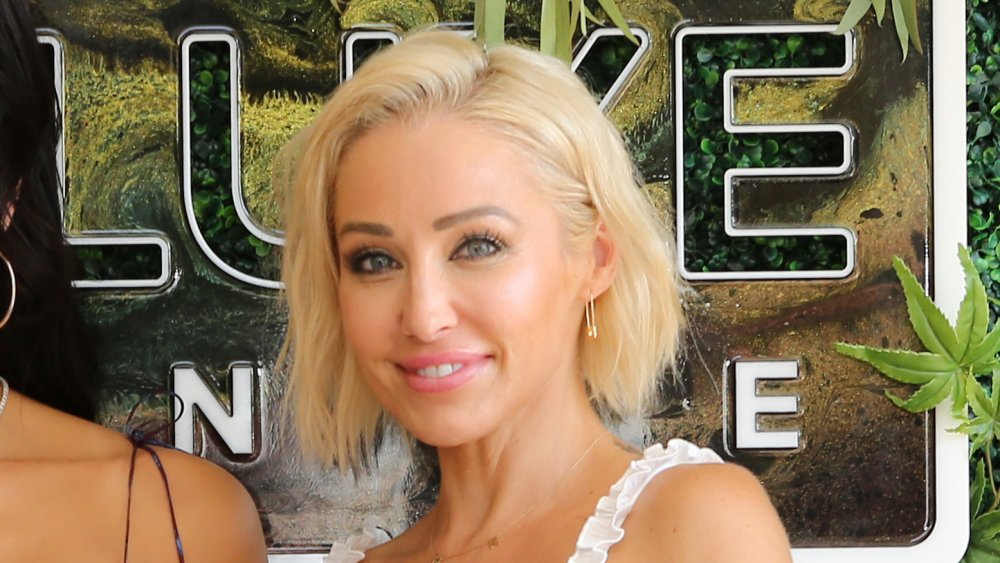 Tasia Wells/Getty Images
Her resume shows she's not new to the real estate game and knows what it takes to make a deal. According to Fitzgerald's LinkedIn, she has worked in London and New York before settling permanently in Los Angeles. She worked with the agency Candy & Candy, well known for their project at One Hyde Park, and has been featured with The Oppenheim Group in articles for The Hollywood Reporter and Variety. Fitzgerald is now in her sixth year of employment with The Oppenheim Group.
Fitzgerald's titles as a real estate agent and reality television star came years after she had been holding another title: Mom. She became a momma early on in life, giving birth to her son, Austin, at 16. She has discussed on Selling Sunset what it was like to be a teen mother, saying, "It absolutely shaped my life, I had to fight from a young age to survive and succeed. I think it taught me to be more compassionate to others for sure" (via Hello! magazine).
Her French partner
Fitzgerald's son is now 22 years old. A mere four years younger than her current husband, Romain Bonnet. The couple met through mutual friends in 2017, and began dating shortly after. Bonnet then proposed in 2018 (via People). 
To the other agents in the office on Selling Sunset, Fitzgerald has discussed her concern with her and Bonnet's age difference and the fact that he might not want kids one day, as shared by Woman's Health. But the flame of worries appeared to have been extinguished after he proposed.
Before Fitzgerald found her French prince charming, however, she hadn't been so lucky in love. In the series, she explained that she'd been married twice before she and Bonnet tied the knot. "My first husband passed away and my second husband, it just didn't work out," she shared, at one point (via Bustle). "It wasn't the right relationship." 
Luckily Mary Fitzgerald was able to move on.