Why You Probably Shouldn't Wear Yoga Pants On A Date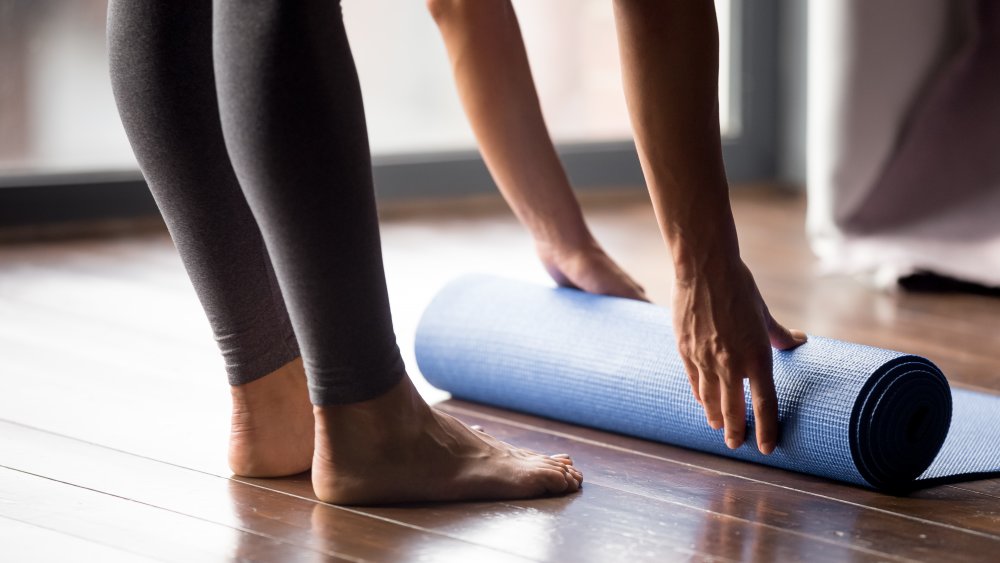 Shutterstock
There are some people who think yoga pants are appropriate for every occasion, from working out, to grocery store runs, to going out with friends — and maybe even meeting someone for a date. And then there are those who feel fervently that sporting yoga pants is only okay in one situation: when you're doing yoga. 
The topic was brought up on Reddit, naturally. "I... think they are inappropriate to wear in many situations, like the work place," one commenter shared. In the same thread, many people noted the pants are comfortable, which is why they have so many devotees. But a story in the Chicago Tribune entitled, "Unless you're doing yoga, put on some real pants" makes the argument that wearing this movement-friendly garment all day and night, even to enjoy cocktails, isn't just unfashionable, it's actually rude. "As someone who cares about fashion, I vote for jeans over yoga pants," the author says, adding that when we wear athleisure wear to, say, a date, we are sending the message that we care more about comfort than respecting the event we're attending.
Not everyone agrees on whether yoga pants are okay for a date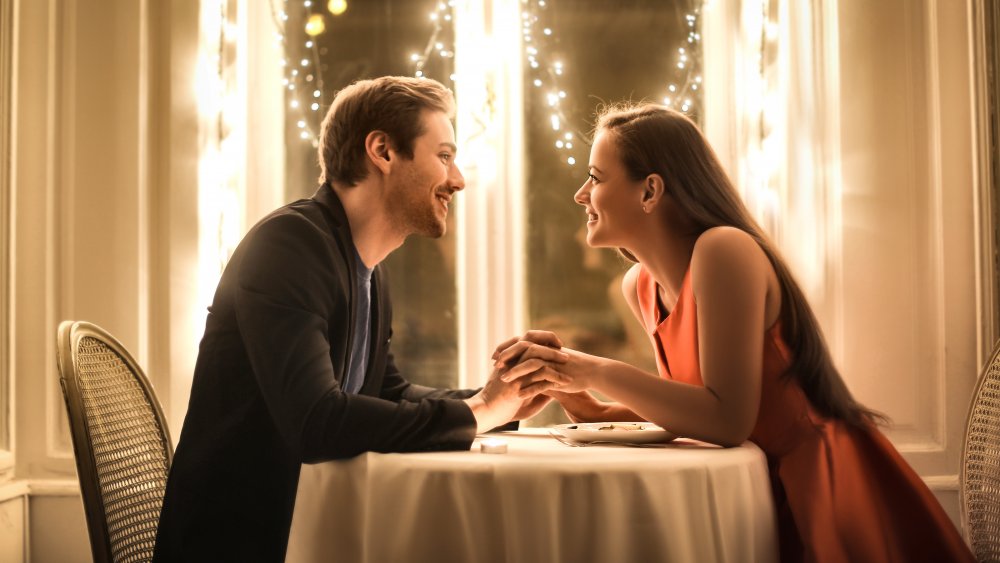 Shutterstock
So, is promoting yourself as a comfort lover a bad thing? Not on your couch, or while exercising. But maybe a date is an instance when you should show you made more of an effort — after all, don't we all want to put our best foot, er, leg forward when we meet someone we are considering forming a relationship with?
Of course, the question of whether it's alright to wear yoga pants on a date is divisive, with one Quora commenter saying, "I believe they are completely okay and fit with everything. They can be used for a sporty, casual, elegant outfit, anything you want." Another user made a good point that it depends on the type of date. "Formal dinner at a swanky restaurant? Not really polite," the commenter noted, adding, "Dancing? For most cases, yes. Casually hanging out at places such as a movie or normal restaurant? If that's what you normally wear, wear it!"
Perhaps this comment sums it up best: "You can wear whatever you want to on a date. Just be yourself."