Why You Probably Shouldn't Wear Sweaters On A Date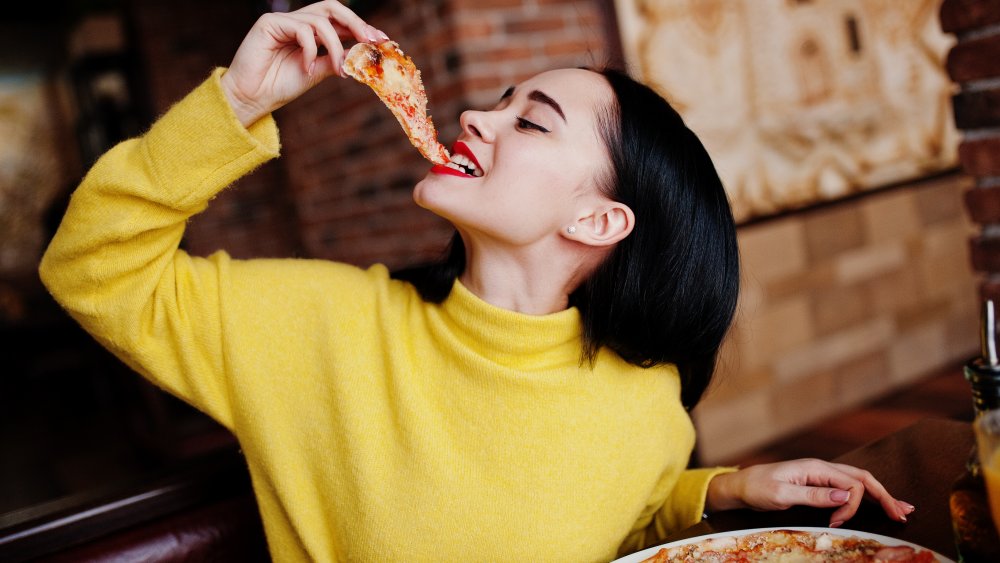 Shutterstock
So! You've got a hot date, and it's cold outside. What are you going to wear? You could go for a cute knit dress with some tights and boots, or maybe dress up your most flattering jeans with a silky top and a blazer. Just...don't wear a sweater. Even if yours is snuggly-soft and the windchill is absolutely arctic, leave that oversized, fuzzball-magnet in the closet — because sweaters are not a good thing to wear on a date, especially a first date.
"A huge attire mistake for a first date — primarily in the fall or winter — is sweaters," dating expert April Davis said. "They're cute and cozy, but they're more of a third or fourth date kind of thing." Davis did make an exception for form-fitting sweaters in touch-me fabrics like angora, but by all means, skip anything with snowflakes on it. While you don't want to wear anything overly tight or skimpy, either, you should avoid hiding any hint of your curves under a sea of shapeless wool. "The first few dates are your time to spark interest," Davis explained. "Yes, mystery is nice, but you don't want to crush their imagination with an outfit their mom might have worn last Christmas."
Some men think sweaters are a turn-off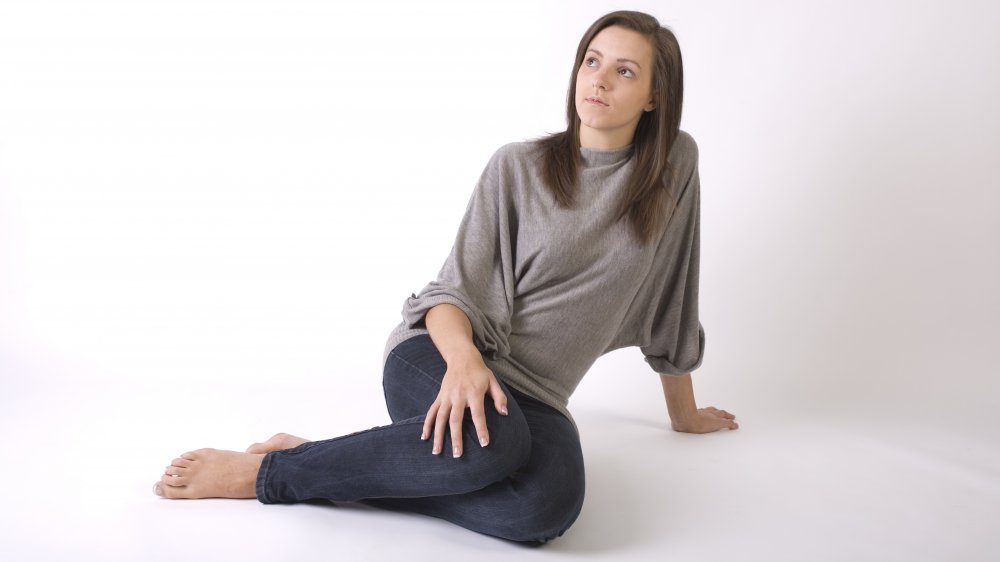 Shutterstock
No, you don't need to base your every wardrobe decision on pleasing a man. But, if it's early in your relationship, and the dude otherwise seems datable, you should be aware that sweaters are one of the more common clothing turn-offs for men. "Overlarge sweaters — seriously, get out of the '80s," one male dater groaned to HuffPost.
The color of the sweater may impact how strongly this seemingly innocuous garment of clothing repels your suitor. Red tends to attract men — so maybe you can get away with that ruby rollneck. But beige? Not so much. As Australian stylist Donny Galella explained to The Daily Mail, "They do nothing for your frame and the beige colour can make you look washed out too. A double whammy." If you want to go out of your way to turn off your date — maybe you stalked his social media profile and realized he's not such a prize himself — you'll motivate a lot of men to retreat back into their shells if that sweater you choose is a turtleneck. "I don't need to see Katy-Perry-On-Sesame-Street-like cleavage, but I want to at least get a peek at her neck," one single told Glamour.