Here's How The Bachelorette Was Filmed During COVID-19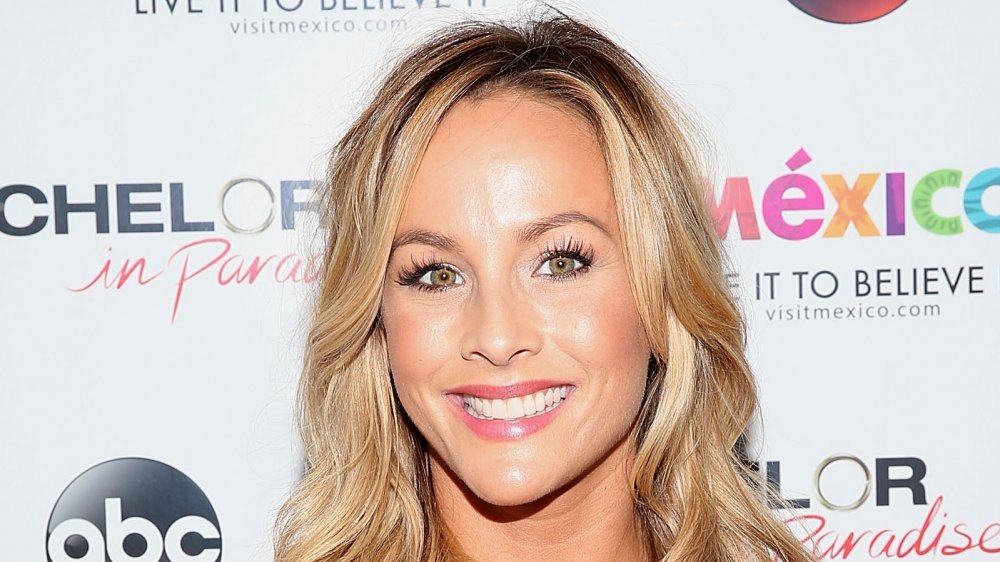 Jesse Grant/Getty Images
The Bachelorette is going to be a lot different this year. After experiencing a delay due to the COVID-19 pandemic, Clare Crawley's Bachelorette season kicked off at the La Quinta Resort in Palm Springs, Calif.
Seeing the Bachelorette and her suitors anywhere other than The Bachelor mansion is already going to be weird enough, but this season is also different because everyone stayed at the resort throughout filming. This is quite the shakeup since there's typically a lot of travel involved on The Bachelorette, something that wasn't possible this year due to the pandemic.
Making the new format work was tricky, but show host Chris Harrison said everyone rose to the occasion. "It just took this Herculean effort and this dedication on behalf of everybody to do this," he told The Hollywood Reporter. "The bar kept moving; the state of California kept moving the bar. Our goal was, 'Let's just get and start rolling and create this bubble.' And it worked. It was 100-percent successful. And now we have a blueprint moving forward."
There were some advantages to the way The Bachelorette was filmed during COVID-19
While things were definitely different on the set of The Bachelorette this year, Chris said that there were some unexpected advantages. "There are some things that maybe we take out of this," he said. "That is, the intimacy and the pressure-cooker in that fishbowl environment. There's not the release-valve of, 'We're going to Bora Bora and have two days of travel and an off day.' That takes you out of the element a little bit. Instead, being there at the La Quinta resort the whole time, there's no off switch. It was just about dating and falling in love, and there's really something to that."
Another benefit of filming in one location was that they were able to save time by not traveling. Chris said that this took weeks off the production schedule. He also teased that, because everything is happening in one place, viewers will get to see moments that they might have missed in a regular season. "Well, being at La Quinta and staying there, you see it all," he said. "There is nothing you don't see. So that part is pretty fantastic."
While he was happy to talk about how The Bachelorette was filmed, Chris didn't confirm the theory that Tayshia Adams will replace Clare Crawley as The Bachelorette this season. He previously told ET that "Clare is the Bachelorette," but also said that Tayshia is "not not the Bachelorette."To find out if the rumors are true, we'll just have to watch the show.