Why Dolly Parton's Husband Doesn't Watch Her Live Performances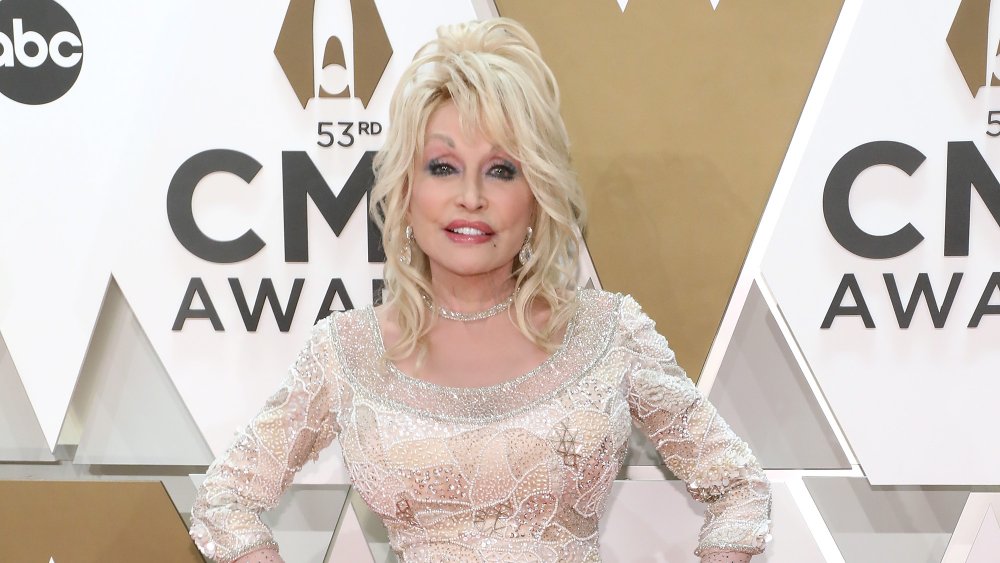 Taylor Hill/Getty Images
Dolly Parton fans are die-hards about her music. A Facebook fan page unaffiliated with the singer has over 53,000 followers. Their slogan? "Keep calm and be a Dolly fan," naturally. No one is saying Parton's husband of over 50 years is not a fan of his wife. But it must be noted Carl Dean is a very private person — he is rarely photographed with his famous wife and even more incredibly, doesn't watch her perform live, which is a pleasure many people would pay extremely good money for.
During an appearance on Good Morning Britain, Parton said Dean is not especially fond of her music (via People)! Pardon us while we shake our heads in disbelief. Because that means someone on this planet isn't obsessed with "Jolene." While that beloved song wasn't mentioned specifically, the blonde septuagenarian did say about her life partner, "He felt like he'd get nervous if I messed up and all that. He's not necessarily one of my biggest fans [of] my music."
Why the marriage works despite Carl Dean not attending every Dolly Parton show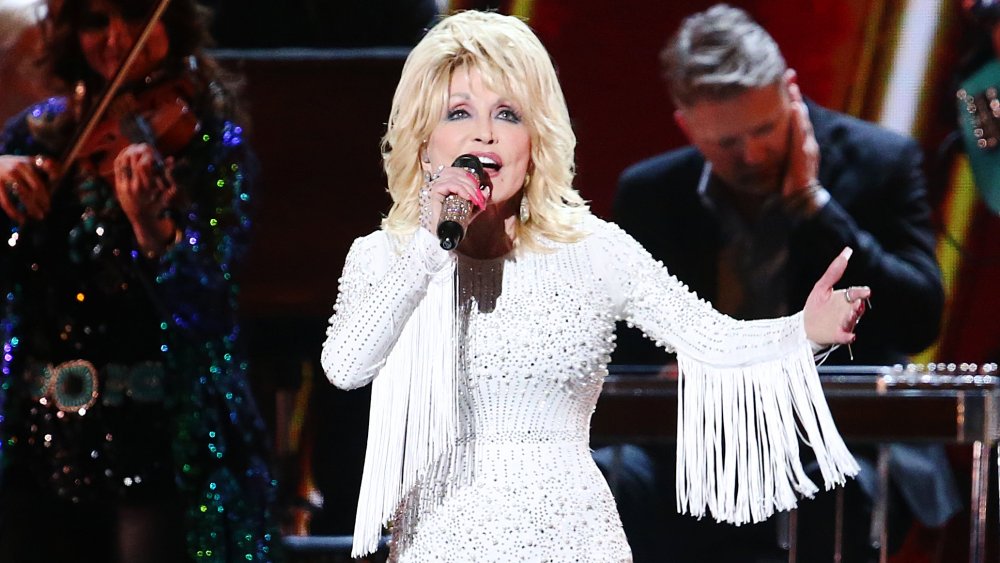 Terry Wyatt/Getty Images
To be fair, Parton noted that Dean, whom she married in 1966, has seen her perform two or three times — mostly at state fairs — during her much-admired musical career. Further explaining the unusual aspect of their marriage, the singer and actress said, "He's proud of me. And he loves that I love what I do. I think it's just... it's a touchy subject." She added, "I'm like his little girl, I think. He just worries about that."
Meanwhile, according to Oprah Magazine, Dean isn't just anxious about his wife performing, he simply prefers Led Zeppelin over Parton's music. And that doesn't exactly make him a bad person! Besides, clearly Parton and Dean are doing something right. About their decades-long union, the singer said, "If I had it to do all over, I'd do it all over again."